Learn to earn
Learning Centre
---
"Constantly think about how you could be doing things better."
- Elon Musk, Investor & Entrepreneur
How to move your business listing up on Google | Lisnic
---
Business
If you are looking to get more paying customers for your business, Google is a real powerful tool. Many businesses rely on Google's business listings for visibility and to drive more traffic to their website. Hate to break it to you, but all of your competition is doing the same. Here are some hot tips to grow your business and get ahead of the competition on Google.
How to grow your business?
When you start a small business, one of the many challenges you'll face will be growing your business from point A to point B. When you start expanding, it's absolutely crucial that you monitor your progress to analyse what's working and what isn't. You want data on what 20 percent of your products and services account for 80 percent of your revenue.
When you are looking to improve your listing on Google, you need to work on your local SEO strategy. Content containing keywords such as [service] + [city name] is one of the best options for this. For example, if you are a plumbing service in Sydney, Australia you could go with 'plumbing service Sydney Australia' or 'plumbing service Sydney NSW'. Map out the different variations that you can use to describe your product, service and local area.
The 80/20 rule mentioned above should also apply to where you are acquiring your leads and customers. Google could account for 80 percent of the leads you get from 20 percent of the keywords you're trying to rank your business for. The great thing about Google is that people are always searching for something. For this reason, you need to put effort into your Google ranking particularly if you want to increase your business traffic over time.
Focus your keywords on what your ideal customer is searching for. If you want to rank locally, include your local area. Long tail keywords will also increase your chances of getting ranked. For example, 'where can I find plumbing services in Sydney NSW'. Make content that optimises your listing. The better quality the content, the more Google will be able to reward it with better placement in the search results.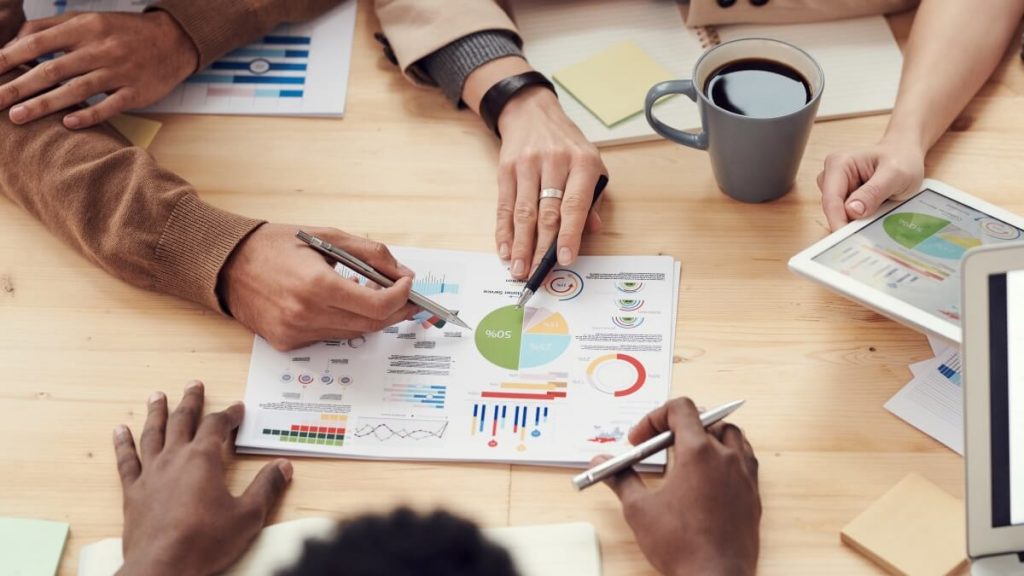 How do you create a successful business?
A successful business doesn't magic out of thin air. Like every big brand in the world, you have to start somewhere, even as a side hustle. The timing of when you go from side hustle to part time may vary. You could be making a pile of money in a short amount of time or it could take months. Before making that giant leap forward, you'll want to know if you have the financial means to pull it off. This is why it's important to pay attention to such things like cashflow. You'll need the money to invest in your employees, the products you need to keep everything operational, and so on.
Customers are also one of the driving forces of your business. Finding your ideal customer is key to get the right offer in front of the right people. As we've said before, not everyone is going to be your customer. However, a successful business listens to their customers to determine which needs are being met and which needs are still emerging. A successful business will take awhile to grow into something that is consistently profitable. It's a never-ending search for the best product and service ideas.
You may even consider pivoting your business due to a change in your customer's needs. If you stay ahead of the curve, then there's a good chance that your cash flow will stay consistent. Make customer satisfaction one of your top priorities to increase your chances of repeat business.
Final thoughts
Getting to the first page of Google can be a challenge but your listing can improve with the right selection of keywords and supporting content. Note that growing your business will also need customer satisfaction, aka glowing reviews on your Google page. Encourage your local customers to leave reviews if they are happy with your services. The more you stay ahead of the curve, the better. 
Co-Founder of Lisnic.com 🔥 & Founder of 12 digital agencies 🎯
View Profile
Latest articles
Stay up to date
Sign up and be the first to know about our latest offers and news.
Want to know anything else?
We're an open book so hit us up if we've missed anything here or if there's something else you'd like to know.
List your business for FREE and be seen by ready to buy customers!
Copyright © 2023 Lisnic. All rights reserved.
Thought leaders & celebrities share their tactics for success on the Lisnic podcast by Lisa Teh & Nick Bell
Copyright © 2023 Lisnic. All rights reserved.