Learn to earn
Learning Centre
---
"Constantly think about how you could be doing things better."
- Elon Musk, Investor & Entrepreneur
How To Turn Your Side Hustle Into Something More
---
Business
Do you have a 9 to 5 with a little side hustle but now things are looking great for the latter? At this point, you're probably searching 'how to grow your side hustle'.
Reading on, you're going to learn some of the tried and true methods of growing your side hustle into something more. Before we continue, a word of caution. Don't quit your job before you decide to grow your side hustle (it's obvious, but we'll also explain the hidden benefit behind this shortly).
Growing your side hustle into something bigger is possible. But keep in mind this will take time and yes, even a little more money. Consider the following tips and steps to take below so that you can make more money and enjoy the freedom that you deserve.
Consider setting aside some money
Remember earlier when we said to NOT quit your 9 to 5 just yet? Clearly, you've still got bills to pay. But you may also consider setting aside some left over money. It should be a small amount to help you grow your business. Investing in your business will help fuel its future growth.
The real question you're probably asking is: what should I invest in to grow my side hustle? That may depend on your needs. You may invest in hiring other people or perhaps upgraded equipment that is essential for your business. However, this will depend on what your side hustle is.
Needs will differ between someone hustling in eCommerce to someone hustling in graphic design. So consider which tools and resources you need, which ones are worth investing in, and set aside some money each pay cheque to ensure your side hustle's future growth.
Get the word out more
Let's face it: promoting your side hustle is a daunting task. You could be an introvert and be a little intimidated about putting your face out there when it comes to promoting your side hustle. If that's you, you can still make it work. The power of social media is never to be underestimated when it comes to promoting your side hustle (especially when you are an introvert).
For example, if you are a graphic designer, you can showcase your past work examples on a social media page created specifically for this purpose. It wouldn't hurt to get some testimonials as well.
You can also consider a simple content plan. This can be done in the form of a blog or even a YouTube channel. Choose which approach works best for you. If you find writing difficult but are a natural on camera, it's obvious what you should do here.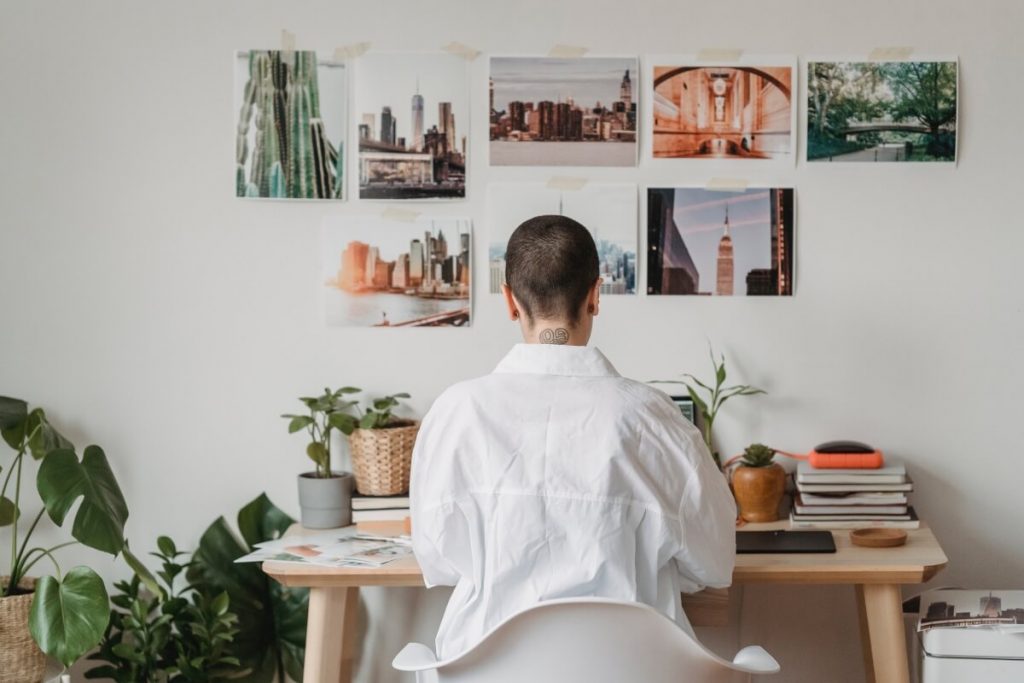 Make a plan
It doesn't have to be militaristically detailed. But it can be simple. Map out the steps on how you can take your side hustle and evolve it into a full-time thing. What are the goals that need to be met? How will you achieve such goals? What kind of money will be needed?
It's better to start the growth process with a strategic plan as opposed to flying blind and into the unknown. Assess your current situation right now with your side hustle. How much money are you making at the moment? How much do you want to make in six months, a year, and beyond?
This is the perfect time to speak to one of our Lisnic Mentors who has been in your shoes and successfully turned their side hustle into a million dollar empire!
Think about who else you want to work with
You might be a generalist in terms of who you're serving or you might have a clientele that belongs to a specific industry. So why not think about a different niche aside from who you're working with now?
For example, you could be writing blog posts for people in the real estate industry. So why not add on another industry like home inspectors? This is a good example and you don't have to go too far off to find the next people you want to work with. Adding another industry will also open the floodgates to more opportunities to make more money. Plus, you might have the advantage coming in because you have some knowledge of the industry since it's tied in with the other. For example, if you have worked with people in the real estate industry, you may have a basic understanding of what home inspectors do and why they are so useful to those in real estate.
Manage and invest your time
Even though you may have a 9 to 5, a side hustle doesn't grow without any time management whatsoever. Take a look at your work schedule. What hours do you have available? If you have a steady set of hours, use them for whatever purpose. If you have six hours available during the day, you can use one hour for say promoting your side hustle, another for market research, and so on.
If you manage and invest your time into the process, you will be able to see your side hustle grow. Doing this will be a challenge at first, but if you plan and prioritise what needs to be done, you'll be going with the flow in no time.
Final Thoughts
If you are looking to grow your side hustle into something more, using the tips above will help you in the long run. Yes, it will take time and a bit of money to get there but both are important to ensure growth. Before you do any of that, make sure you do some planning.
A plan to grow your side hustle is a roadmap that can be simple and straightforward. Another thing to consider is who else you want to work with other than your desired industry or niche? The more you understand who you're working with, the better your chances of landing some awesome gigs. And soon, you may find your side hustle being more than enough to quit your 9 to 5.
Co-Founder of Lisnic.com 🔥 & Founder of 12 digital agencies 🎯
View Profile
Latest articles
Stay up to date
Sign up and be the first to know about our latest offers and news.
Want to know anything else?
We're an open book so hit us up if we've missed anything here or if there's something else you'd like to know.
List your business for FREE and be seen by ready to buy customers!
Copyright © 2023 Lisnic. All rights reserved.
Thought leaders & celebrities share their tactics for success on the Lisnic podcast by Lisa Teh & Nick Bell
Copyright © 2023 Lisnic. All rights reserved.