Learn to earn
Learning Centre
---
"Constantly think about how you could be doing things better."
- Elon Musk, Investor & Entrepreneur
Outsell your competition in 6 steps | Lisnic
---
Business
How we do business is constantly changing and it's important to have an edge over your competition. Think of your industry as a never-ending chess match and you want to be two steps ahead of your component at all times. Here's six steps that I follow to outsell my competition: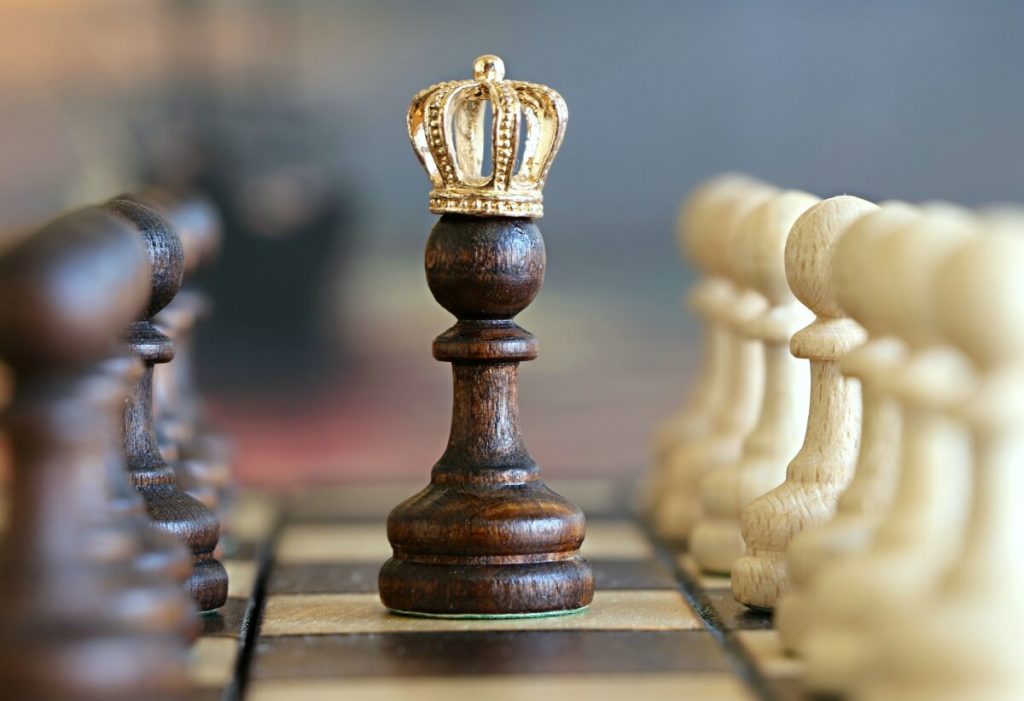 1. Find great employees
If you want to outsell your competition, you need to do so with the right kind of people by your side. Don't just go for anyone, read my article on how to hire the right team for your business to get started.
Look for new hires that have the right qualifications, the 'can-do' attitude and share your vision. It's important that they match your workplace culture and express initiative and a solid work ethic. Outselling the competition is not something you can do alone, you need people who are skilled at getting the job done around you.
2. Create the right offer for the right customer
If someone wants to get their teeth cleaned, you don't send them off to a regular doctor. Your business success will hinge on the right offer. To formulate the perfect offer, you need to know who your ideal customer is and advertise to their specific pain points. Think, what does your service do to make life easier?
Keep in mind not everyone is the 'right' customer for your business and the customer 'is not always right'. The quicker you abandon this mindset the better, read here to know why. Don't sell ice to an Eskimo, pick the right customer for the best chance at winning the sale.
3. Always provide support
Customers gravitate towards support that is quick, friendly and understanding. If your customer has a problem using your service, it is in your best interests to resolve the issue as quickly as you can. Supporting both your employees and customers will run circles around the competition if their customer service is not up to scratch. Initiatives to put in place include 24/7 support, quick email response times and an easy to find support line.
4. Be innovative
If you truly want to outsell the competition, you need to have an innovative edge and think outside of the box. If you want your team to stay ahead, it's important to build an environment where innovation and creativity can thrive. Pay attention to the data, listen to your customer and deliver what they want in a way that is set to WOW. If you are willing to change and your competition is not, welcome to the driver's seat. Try something new, bold and don't be afraid to fail.
5. Use a CRM regularly
CRM is your best friend. It doesn't matter how far into the relationship your customer is, a CRM will help you keep track of the entire conversation, the data is right in front of you! When have they been satisfied or unsatisfied with your services and why?
CRM is not just about the customers themselves, but what details you can collect through this open form of communication. It's a great way to keep an eye on your competitors because customers will compare your service to your competition whether you like it or not. If they are satisfied, they'll be sure to tell you how much nicer you are and if it's the other way, where they're taking their business next.
6. Track performance and adjust
What's selling like hotcakes right now? What is the competitor's equivalent? What's not selling at the moment? If you notice that something isn't selling well, find out why, gather the intel and make the necessary adjustments. Failing to track your performance will set you back and you won't know for sure what's selling well (or what isn't). It deprives you of being able to think ahead of the competition.
Speak with an expert
Get in touch with one of our Lisnic Mentors who are experts at conducting industry and competitor analysis. There's no better way to get your team ahead of the competition than talking to a leader in business who has been there and done that!
Co-Founder of Lisnic.com 🔥 & Founder of 12 digital agencies 🎯
View Profile
Latest articles
Stay up to date
Sign up and be the first to know about our latest offers and news.
Want to know anything else?
We're an open book so hit us up if we've missed anything here or if there's something else you'd like to know.
List your business for FREE and be seen by ready to buy customers!
Copyright © 2023 Lisnic. All rights reserved.
Thought leaders & celebrities share their tactics for success on the Lisnic podcast by Lisa Teh & Nick Bell
Copyright © 2023 Lisnic. All rights reserved.