Learn to earn
Learning Centre
---
"Constantly think about how you could be doing things better."
- Elon Musk, Investor & Entrepreneur
How To Create An Environment That Fosters Innovation
---
Management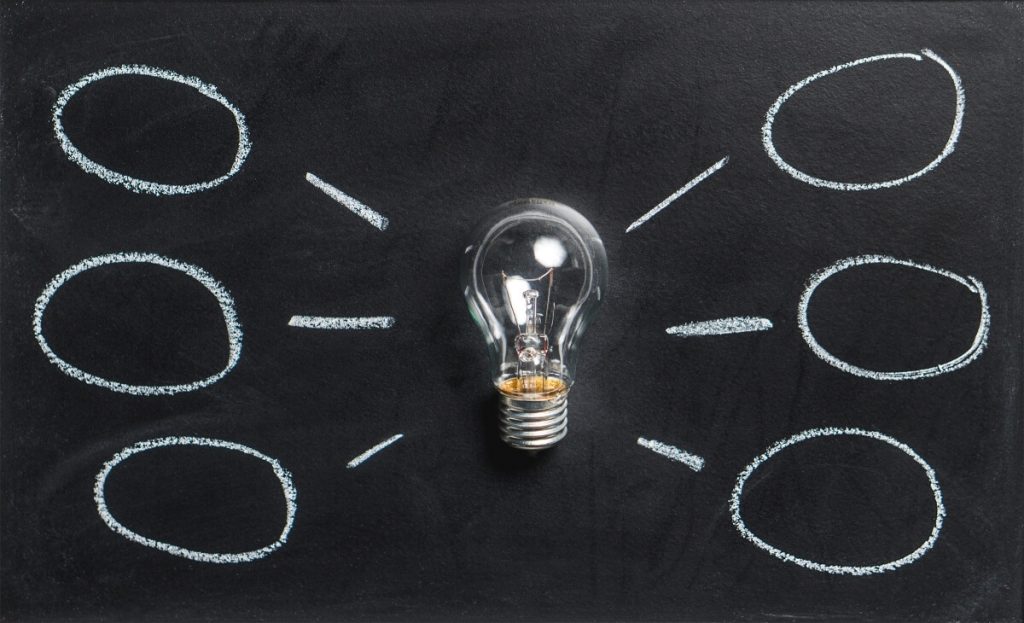 Innovation is key for any business that wants to move forward and succeed. It involves creative thinking, developing new services and products and finding new ways to succeed, develop as a business, and gain clientele and customers. Creating an environment that fosters innovation involves setting goals and giving employees the autonomy to expand their river of thinking and trial new ideas. There are many metrics that can be used to measure innovation including employee satisfaction, sales revenue, customer acquisition costs, net profit margins, website traffic and retention rates. Innovation helps any business move forward, generate sales, welcome new customers, attract long-term employees and develop new products and services.
Innovation is both the implementation of ideas that result in the introduction of new products or services, and the ability to look at existing products and processes in new ways. When looking at measuring innovation within an organisation, it is important to look at how many new things are being introduced. Are new services being offered? Have you taken products or services that you already have and transformed them into something better? To create an environment that fosters innovation it helps to have forward thinkers, employees that design new concepts, and a team that are willing to constantly evolve and improve.
One of the initial steps to fostering an environment of innovation is to strip everything back so that the team can look at how profit is made, which processes and products are being used and the policies that are in place. This makes it easier to brainstorm new ways of doing things. Creating an environment that fosters innovation also starts by looking at your employees and giving them autonomy and the independence to create new ideas that are of value. Although failure can occur when trialling new ideas, what you learn from the mistakes made will push your company forward.
What is Innovation Culture?
The culture of a workplace defines the way that people behave in that workplace. It provides a framework for the values that employees abide by led by the direction of the company's senior management. Innovation culture is a culture that promotes working with new ideas and new ways of moving forward. Having an innovative culture means that you are creative and support moving forward economically and socially. It's a culture type that builds on knowledge and reaches objectives by building new products, working off new ideas and creating new services.
How to Measure Innovation
Innovation is measured through the demonstration of being able to create new things and produce new and sustainable ways to move forward. It can be measured directly through self-reports or from larger scale report measures such as data analysis or the profits made from new sales, new products and new services. You can also measure your engagement with new clients and the tempo at which this number increases.
Another key performance indicator that measures innovation is the effectiveness of new ideas and processes that are brought into the workplace. How much profit and value will be gained? Once new ideas have been implemented and new services created, the best way of measuring innovation is the actual profit. When sales have gone up and engagement with the organisation has increased, your innovation is shining through.
One final way of measuring innovation is the impact that the company has on the surrounding culture. Cultural impact is defined as the consequences a company has on the human population from private and public policies and actions. Cultural impact is a key measure of innovation and can change the norms, values, behaviours and actions of the people associating with a particular company. If your company can change the way that people live, work, socialise and organise themselves for the better, you are being highly innovative and successful.
Metrics
Metrics are a system or standard of measurement. They can be used to assess, compare and track performance. A group of metrics can help to measure the success of innovation through the performance of new strategies, new products and new services. Sales revenue (the number of products sold multiplied by the price per unit) is one example of a metrics used in business. Profit measured via sales revenue is shown by the amount of income that remains after all expenses are accounted for. Another example of a metrics used in business is the net profit margin. Net profit margin shows how income is made as a percentage of the revenues received. Gross margin and lead conversion rates can also be used to determine profits. Lead conversion rates are the percentage of people that come to your website and are identified as 'leads'. This helps you to determine if you're attracting the right audience to your website.
Further metrics that are used to measure your success as a business include website traffic, retention rates and customer acquisition cost. Retention rates are the percentage of people that continue to buy your products over a period of time. Customer acquisition costs are the costs involved with acquiring a new customer and helps to measure the return on investment in growing clientele.
Customer lifetime value is another metric used in business and refers to how much you can expect to earn from a customer. Determining the customer lifetime value helps your business to project how much the company can earn and any issues that are present in trying to find new customers.
You may also like to use employee satisfaction metrics to measure how innovative your work environment is and to see where you can improve. Take particular notes on whether your employees feel supported when they have new ideas, feel encouraged to expand their river of thinking and whether or not they feel the company is progressing forwards or staying still.
Goals
Goals are incredibly important in fostering and measuring innovation within an organisation. If you aren't looking ahead to the future and aiming to achieve certain targets, how will you ever move forward? Be specific with what you want to achieve so that everyone in the company can commit to the goals that have been set. Meet regularly to measure the progress of your goals and to celebrate milestones when they are reached. Don't let your team shy away from challenging goals either! Being innovative is all about being able to challenge and push the boundaries that already exist.
Challenges
Challenges arise within any organisation and in any process. When facing a challenge, it is essential to brainstorm solutions and reflect on the situation. The worst thing that you could do is back down before you have given it your all. Facing up to a challenge actually urges you to be innovative and think outside the box. Evaluate what has been done in the past and see where you can expand on the process and follow a new path. The key to creating an environment that fosters innovation is to encourage your team to look for new strategies that can be implemented to solve the problem. Stay competitive and determined to keep moving forward, if you need to pause production or service delivery then your company requires more innovative thinkers!
Co-Founder of Lisnic.com 🔥 & Founder of 12 digital agencies 🎯
View Profile
Latest articles
Stay up to date
Sign up and be the first to know about our latest offers and news.
Want to know anything else?
We're an open book so hit us up if we've missed anything here or if there's something else you'd like to know.
List your business for FREE and be seen by ready to buy customers!
Copyright © 2023 Lisnic. All rights reserved.
Thought leaders & celebrities share their tactics for success on the Lisnic podcast by Lisa Teh & Nick Bell
Copyright © 2023 Lisnic. All rights reserved.