Learn to earn
Learning Centre
---
"Constantly think about how you could be doing things better."
- Elon Musk, Investor & Entrepreneur
How to Hire The Right Team For Your Business
---
Business
Hiring a team can often be the difference between business success or failure so it is essential to hire the right people. The right people are people that will work with you as a leader, align with the goals of your organisation, collaborate well with others and serve you and your customers with 110%.
When you are looking for new employees to grow your team, there are a few things you need to consider. A) the individual employee themselves (skillset, experience, etc.) B) how well that employee fits into your workplace culture.
Finding the right people for your business takes careful consideration of your values. It involves finding people with the right skillset, attitude, work ethic and vision. The last thing you want to do is hire someone just to fill an office chair. Instead, you want to hire someone that brings the skills that you need, a work ethic that demonstrates care and commitment to the business and someone that shares similar values to what you do in the workplace.
Hiring the right person is essential when looking for someone to join your business. As a leader it is important that you are involved in the process of looking for a new individual to join the team. You should assess their previous job history, the skills they bring to the organisation, the values that they operate on, and what their commitment would be to the business. Hiring the right person can take some time but it is much more effective than moving further down the road with a quick hire only to realise they don't serve the value and the purpose of your organisation.
Are you advertising through the newspaper? The internet? Word of mouth? How you advertise a position will influence the pool of people that lay eyes on the job description. Reach out to your trusted network first to see if they can recommend anyone. The way that you recruit also has an influence on who comes to your business looking for work. To recruit the right person, you must be very clear on what you're looking for in your next employee, the role that you want them to fill and the skillset required to excel in the position.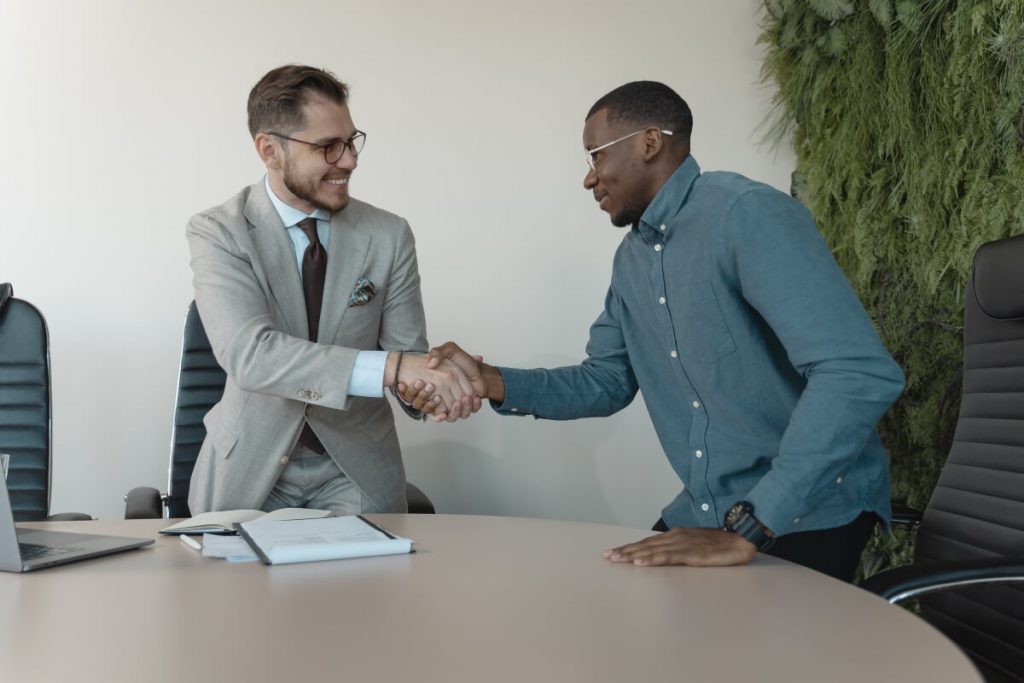 Hiring the right person for your organisation will take time and commitment. You will need to look specifically at the role that you need filled and what criteria you hold for someone to be able to fill that role. It takes skill and a dedication to being clear on the direction that the business is moving in and in what it will take to get there.
Hardworking employees can add so much to a business. When hiring a new employee you should look for whether they're dependable, reliable, honest, consistent and responsible. You want employees that will be on time to work, who do what they say they'll do and who will work with the others in the team. A good employee is passionate about what they are doing and aren't just there to fill a seat and make an income. Good employees have a strong work ethic and are committed to doing what needs to be done to meet organisational and individual goals. A good employee is honest with their leader and their team members, confident, ambitious and works well in a team.
Hiring the right team of people can really make or break your business so it is important to consider the team dynamics and ensure you have an equal distribution of skills and backgrounds that bring different perspectives to the table. Avoid hiring clones of the same personality and skillsets, if everyone is analytical and straight-thinking, who is going to push forward ideas that are out of the box?
As a leader you also want to make sure that you can work collaboratively and co-operatively with each member of your team. This is where the details and day to day goals of your business occur to move forward. If you don't have trust or faith in the work of your employees, the road to success is going to be a whole lot harder if even possible at all.
In summary, hiring the right team involves careful consideration and finding people who work hard on the job at hand, align with your organisation's values and are dependable, reliable and consistent.
Co-Founder of Lisnic.com 🔥 & Founder of 12 digital agencies 🎯
View Profile
Latest articles
Stay up to date
Sign up and be the first to know about our latest offers and news.
Want to know anything else?
We're an open book so hit us up if we've missed anything here or if there's something else you'd like to know.
List your business for FREE and be seen by ready to buy customers!
Copyright © 2023 Lisnic. All rights reserved.
Thought leaders & celebrities share their tactics for success on the Lisnic podcast by Lisa Teh & Nick Bell
Copyright © 2023 Lisnic. All rights reserved.