Learn to earn
Learning Centre
---
"Constantly think about how you could be doing things better."
- Elon Musk, Investor & Entrepreneur
What to expect from a Business Coach | Lisnic
---
Business Coaching
Don't be a one-man show. When it comes to starting a business, you need someone who can point you in the right direction. That someone needs to have been on the front lines building businesses from the ground up.
Before you look for a Business Coach, it's important to know what to expect. Find someone who is familiar with your industry so that they can give you all of their industry insight and trends. If you put in the required effort and work with the right business coach, you'll be right on the path of becoming the business leader you've always dreamed of.
What is business coaching & mentoring?
Business coaching and mentoring is where you are coached or mentored by someone who is an expert at building and maintaining businesses. Business Coaches and Mentors are leaders that have built multiple businesses over the course of their career and know the ins and outs. They will help prepare you for the wins and losses, and hold you accountable at every step of your business journey.
More often than not, the cycle repeats itself and the student will soon become the master. As you work alongside your coach to achieve success in your own business journey, you may be inspired to become a Coach or Mentor yourself. Coaching and Mentoring is a great opportunity to inspire the business leaders of tomorrow and set the next trends in your industry.
Business coaches can work with you one on one or in a group setting. If you prefer a more personalised approach, we suggest going with someone who will mentor you one on one. Otherwise, you could opt for group coaching (cost effective but less personalised).
Expect your business coach to ask you challenging questions. These questions will be tough to answer and that's OK. They are looking for those who are willing to get serious about starting a business and achieving long-term success. Plus, the relationship you build doesn't need to end when you get your business on it's feet. Your Mentor or Coach will always be in your network of contacts to reach out to at anytime.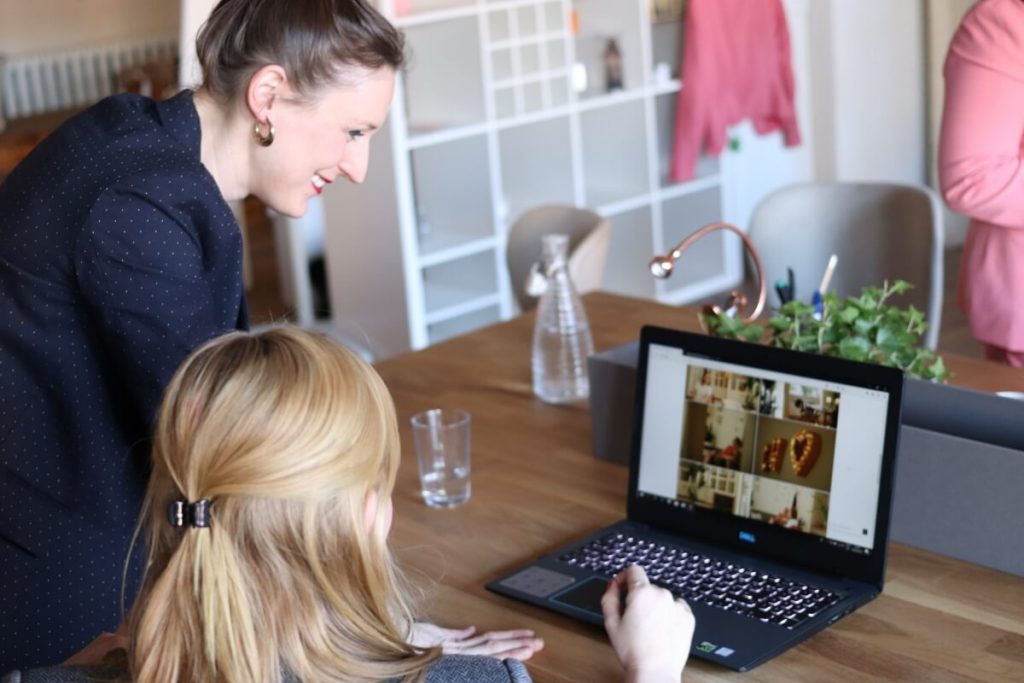 What social platforms are using business coaching?
Apart from Lisnic, nine times out of ten, LinkedIn will usually be the place where you can find business coaches for B2B (business to business) and B2C (business to consumer). However, you could consider expanding your search to Facebook and Instagram in order to see who's making noise (and tooting their own horn).
These are your big three social platforms and you'll probably want to focus on them regularly. Be sure to follow business coaches that you may be interested in and read their client testimonials. Why? You want to make sure that a Mentor or Coach is really the right match for you. Otherwise, why are you willing to spend time and money learning from them?
Finding the right mentor is easier said than done so you'll want to spend time talking to the right people who can help. Subscribe or follow business coaches or influencers in your industry and engage with their activity as much as possible. Don't be afraid to ask questions or comment on their posts to get on their radar (this will make your mentor request seem a whole lot less out of the blue and awkward).
Learn from an expert
If you are looking for a business Mentor or Coach, you actually don't have to stray too far from this page. Our Lisnic mentors are top-rated experts from around the world ready to help you on your journey. If you are starting out as a business owner and need to be pointed in the right direction, we can help.
Our business leaders have been there, done that, and have a wealth of knowledge that you can access. All you have to do is check us out and let us help you match with someone. What are you waiting for? Check out our Lisnic mentors now.
Co-Founder of Lisnic.com 🔥 & Founder of 12 digital agencies 🎯
View Profile
Latest articles
Stay up to date
Sign up and be the first to know about our latest offers and news.
Want to know anything else?
We're an open book so hit us up if we've missed anything here or if there's something else you'd like to know.
List your business for FREE and be seen by ready to buy customers!
Copyright © 2023 Lisnic. All rights reserved.
Thought leaders & celebrities share their tactics for success on the Lisnic podcast by Lisa Teh & Nick Bell
Copyright © 2023 Lisnic. All rights reserved.