Learn to earn
Learning Centre
---
"Constantly think about how you could be doing things better."
- Elon Musk, Investor & Entrepreneur
What is brand identity and why is it important?
---
Branding
Your business can easily become a memorable brand if you go about things the right way. With a recognisable brand around every corner, it's important to have a unique identity that stands out from the crowd. Beyond the logo and flashy designs, remember that your brand is also tied to the way you treat your customers.
Brand identity vs brand promise
What is the difference between a brand identity and a brand promise? Whilst they do go hand in hand, your brand identity is primarily based on the visible aspects of your brand (logo, colour scheme, design etc) whereas your brand promise is who you are as a business.
Think of your brand promise as your mission statement. It focuses on what you want to provide your customers whilst establishing your reputation as one of the best in the industry. Put together, they define what your customers experience when they interact with your brand time and time again.
What is your "why"?
One of the most important things you need to consider when it comes to branding is your 'why'. Your 'why' defines your brand and what it does. Why does your brand exist? Why does it deliver the quality products and services you promise? Take a moment to consider what your 'why' is and how it relates to the customers you serve.
What makes you different?
There are thousands of brands out there with the same goal, yep you guessed it, everyone wants to stand out from the crowd. The question is, how will you differ yourself from the competition? This is where you need to do your research and a competitor analysis. Pay attention to what the customers of your competitors are saying particularly if they are complaining about a shortcoming. Slow service? Right it's time to advertise your speedy service. Poor quality? Okay, don't be shy that you source all of your materials from reputable vendors. Anything to draw your customers in!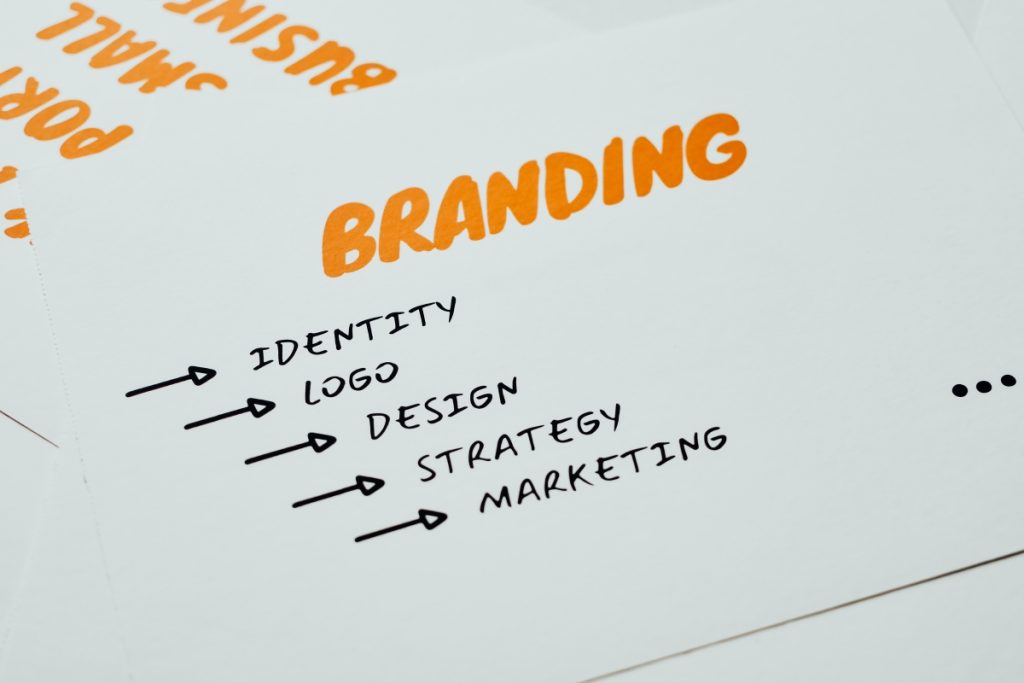 SWOT Analysis
A SWOT analysis stands for Strengths, Weaknesses, Opportunities, and Threats. Whether you are a new business owner or have been in the game for awhile, completing a SWOT analysis of your brand is a great way to examine the nitty-gritty.
Strengths
What does your business do well?
What kind of resources do you rely on?
What do your customers and employees like about your business or brand?
Ever heard of bias? Don't just rely on your own opinion, if anything the perspective of your customer base and employees is more important.
Weaknesses
Your customers are also a great source when it comes to knowing your weaknesses and shortcomings. This should always be a working list as you actively try to improve the areas of your business that are not up to standard. Ask yourself:
Do you behind in purchasing the latest equipment or training?
What targets or goals have you failed to meet?
Are all of your staff actively engaged and happy in their roles?
Opportunities
This is where you assess what opportunities are available by paying close attention to the market. What new needs are popping up during your market research? What trends are you seeing that your competitors are not? Lastly, look back over your strengths and see if any can be turned into innovative opportunities.
Threats
Threats include:
innovative competition who may have a leg up over you
trend changes
market responses
your business shortcomings
Keep doing what you know you do well and always strive to stay ahead of the curve. The business world is full of potential 'threats' so the more prepared you are the better.
Seek expert advice
Brand identity is something you need to get right first shot which is why it's important to seek expert advice if you are unsure. Our Lisnic mentors are available to help you build your brand from the ground up with a 'been there done that' approach that you can trust. Book a session today and make your brand one to remember!
Co-Founder of Lisnic.com 🔥 & Founder of 12 digital agencies 🎯
View Profile
Latest articles
Stay up to date
Sign up and be the first to know about our latest offers and news.
Want to know anything else?
We're an open book so hit us up if we've missed anything here or if there's something else you'd like to know.
List your business for FREE and be seen by ready to buy customers!
Copyright © 2023 Lisnic. All rights reserved.
Thought leaders & celebrities share their tactics for success on the Lisnic podcast by Lisa Teh & Nick Bell
Copyright © 2023 Lisnic. All rights reserved.