Learn to earn
Learning Centre
---
"Constantly think about how you could be doing things better."
- Elon Musk, Investor & Entrepreneur
What is a brand promise? Learn How to Create Yours | Lisnic
---
Branding
When we think of the word 'brand', we think of identity. A part of that identity is the value or experience we expect to receive when we interact with that brand, in other words, the brand's promise. This guide will take you through how a brand's promise differs from their value proposition and on to how you can create your own (with real-life examples).
Why is a brand promise important?
A brand promise represents who you are as a business and your mission. It is important because it creates unity across your company and what your customers experience. Having a brand promise ensures that:
every employee is working towards the same values and knows what is expected of them
your customers receive consistent quality service
everything you deliver is 'on brand' with your values and mission
new opportunities to establish your reputation remain aligned with your core brand promise
When brand promises are delivered, they can define entire organisations. When they are not, it hurts your company's reputation and you can lose the trust of your customers. We also touch on the importance of branding in general here for another good read!
The difference between brand promise and value proposition
Whilst brand promise and value proposition are similar, value proposition focuses more on a product's features. Brand promise, on the other hand, is the definition of the actual brand and its mission to their customers. Think of value proposition as a road marker on the way to your brand promise, the ultimate destination. Your value propositions are therefore more short-term focuses compared to the long-term focus of your brand promise. Whilst your value propositions change course, your brand promise will more or less stay the same.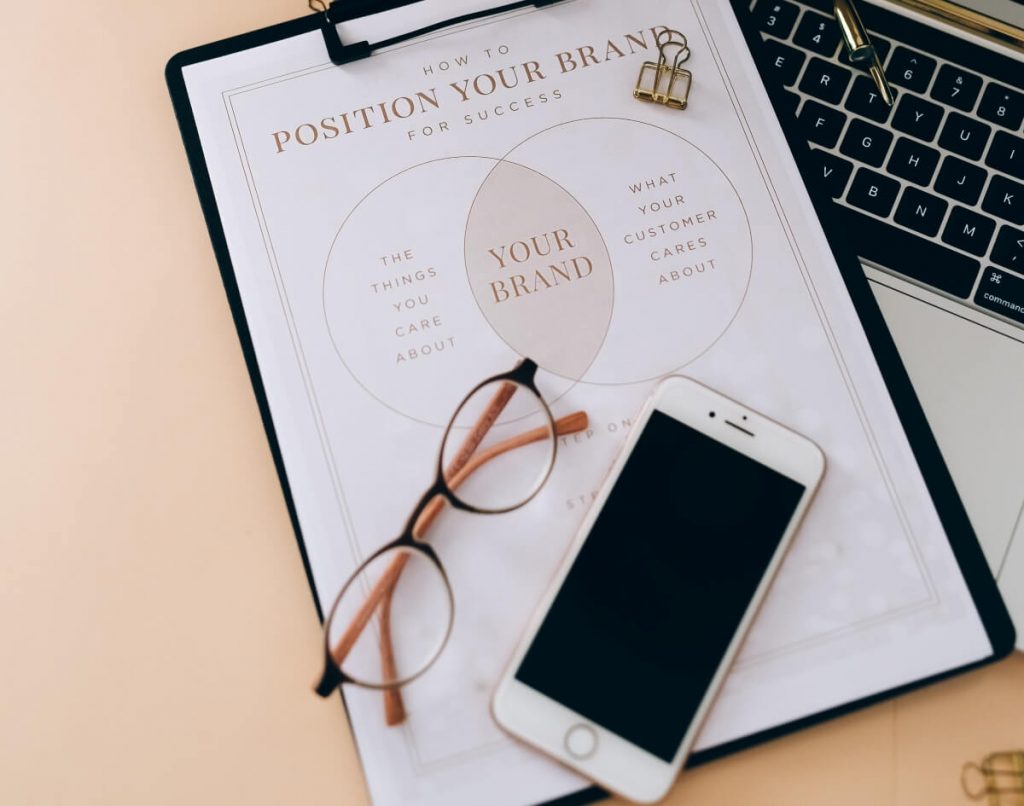 How to create a brand promise
Some points to think about when you are creating your brand promise:
How do customers see your brand?
When it comes to making a brand promise, surprisingly your customers will have a lot of the answers. Ask your customers how they see your brand, what they trust about it and why they chose you over others. Whilst online surveys are great, there is no better substitute then actually talking to the customers that love your brand.
Determine where your brand is
Where does your brand sit in terms of product category, quality, values and price? Are you more expensive than competitors because you make your products with higher quality materials? Make sure you are clear on the value of your service and what customer needs you are addressing. Note down what problems you are solving and why.
Define who your customers are
Not everybody is your customer so which demographic of people is your target audience? Learn how to find your ideal customer and determine what message or promise would best get their attention. Nike serves athletes, Starbucks serves coffee lovers and so on.
Put all of the above information together and lay out what your brand does, what kind of quality you offer, your price point, and how you live up to your company values.
What are some examples of brand promises
Tesla: The company that focuses on providing high quality electric vehicles to reduce the world's use of fossil fuels
Domino's: The pizza restaurant that guarantees your pizza in 30 minutes or less (or it's free). High-quality pizza at affordable prices so you can get it fast.
Salesforce: A set of tools that help you find your ideal customers, win them over and retain them.
Now, what's yours?
A brand promise can really make or break your business so it's important to take the time, speak to your customers and do your brand justice.
Co-Founder of Lisnic 🌏 Founder of CODI Agency (Digital Marketing)📱
View Profile
Latest articles
Stay up to date
Sign up and be the first to know about our latest offers and news.
Want to know anything else?
We're an open book so hit us up if we've missed anything here or if there's something else you'd like to know.
List your business for FREE and be seen by ready to buy customers!
Copyright © 2023 Lisnic. All rights reserved.
Thought leaders & celebrities share their tactics for success on the Lisnic podcast by Lisa Teh & Nick Bell
Copyright © 2023 Lisnic. All rights reserved.