Learn to earn
Learning Centre
---
"Constantly think about how you could be doing things better."
- Elon Musk, Investor & Entrepreneur
How to create successful email sequence campaigns
---
Business
By this point, email isn't a hip new venture for any business, but despite that, it's still one of the best ways to engage your customers and make conversions. More people use email than they use social media, and it brings more revenue than SEO and affiliate marketing.
Once you and your business should make good use of this platform, your bottom-line will thank you. Developing an email sequence campaign will allow you to maximize reach and nurture your target audience into tangible conversions.
After the initial effort of setting it up, your campaign will practically run itself.
DEFINING AN EMAIL SEQUENCE CAMPAIGN
An email sequence campaign will automatically engage your target audience by sending out emails through time intervals or trigger-based responses.
In short, what this does is it reminds and reassures your audience about your business by 1) reminding them about your offerings and 2) building your credibility.
Think about it like this, when you adopt a pet, they're skittish at first but eventually warm up to you. While they may avoid you at first, by feeding them and nurturing them, they eventually become comfortable enough with you to play or let you pet them.
Email sequence campaigns promote engagement and increase sales while building a strong brand. Their purpose is to:
Communicate your business's values (and value)
Nurture leads into conversions
Engage with customers who haven't returned or abandoned their cart
It also encourages repeat business, which makes up the vast majority of your revenue. After all, it's easier to get customers to return than to convert a new customer.
CREATING A SUCCESSFUL CAMPAIGN
There's no one-size-fits-all solution, it's recommended to make several campaigns that work simultaneously to increase your business. Make your emails as specific as possible to the person you're sending it to. The more relevant it is to your prospective customer, the more likely they are to open it.
Before developing your campaign, you need to define why you're sending your emails. Is it to increase awareness of your company or brand? Or is it to inform customers about who you are and why you're the best at what you offer?
Once you know what your campaign's purpose is, it's time to define your target audiences and segment accordingly. To get the best results, your campaign must understand and address the various needs your customers face while engaging your company.
WELCOMING SEQUENCES
Customers are more willing to engage and buy from your company if they're familiar with it. A welcoming email sequence is a series of lead nurturing emails that will inform customers about your brand, like what you offer and what your core values are. Often, they're enticed into signing up for your email because of a promotional item, but it's with these emails that you get them to engage.
Instead of selling to them immediately, send them a handful of emails (usually 4 to 6) that set expectations for how often they'll receive emails and show them the quality of your products and services (through your expertise).
ONBOARDING SEQUENCE
An onboarding sequence is closely related to the welcoming sequence and usually falls at the tail-end of that process. These emails are personalized to them and reinforce repeat engagements. You're showing them the benefits you offer and helping them understand how to use your products or service.
Show them your value (ie how you solve their problems) and give them proof by doing so through customer stories as examples. It's also safe at this stage to insert product promotions or pitches to get them to start making purchases.
Beyond this stage, segment your customer bases to send them more direct and relevant emails that include more sales pitches.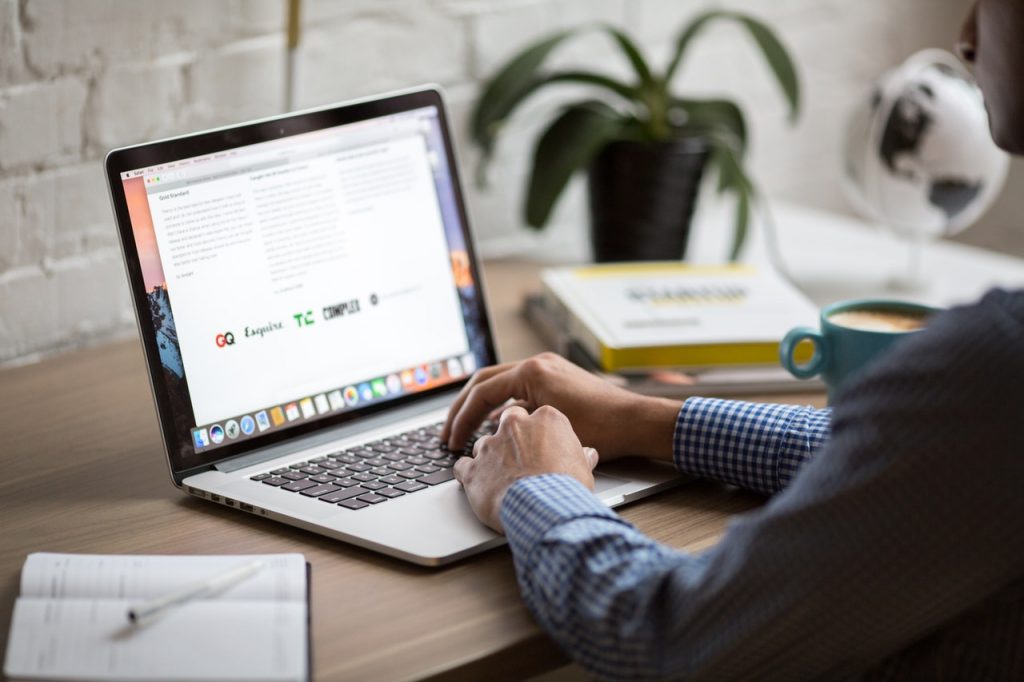 RE-ENGAGEMENT SEQUENCES
Re-engagement emails are meant to bring back customers that once engaged heavily with your brand. They take one of a few scenarios, ranging from bringing back a customer that makes infrequent but large purchases, to reassuring customers who left because they were confused by your brand.
This requires some finesse on your end since you'll need to anticipate their needs. Segment a few different sequences based on why the customer needs to be re-engaged.
Sometimes a simple message informing them about new products is good enough. Other times, you can send information about your services to inform them and give them the confidence to follow through with their purchase.
ABANDONED CART SEQUENCES
This is a specific type of re-engagement email. Even something as simple as needing to use the restroom can cause customers to abandon their cart. Sending a series of emails to remind them of their cart goes a long way to get customers to finish the sale.
Usually, this works best with 3 emails, sent every 24 hours after their engagement.
24-hours after: Email a simple reminder
48-hours after: Address possible concerns they may have.
72-hours after: Include a discount or promotion.
Depending on your industry or product, feel free to send more emails after that. Be careful not to be too pushy, as that can cause customers to leave altogether.
FOLLOW-UP SEQUENCES
Follow-up sequences are meant to continually and casually engage with your customers to get them to follow through. This can be as simple as reminding them about the welcome promotions if they had not engaged those emails.
They can also be used to provide seasonal discounts or promote new product lines. Using them to remind customers to renew their subscriptions and emphasize the customer's values are also incredibly helpful.
TRACK YOUR ANALYTICS AND ADJUST ACCORDINGLY
This is a process of trial and error. You won't come up with a winning strategy or format at first, but as you send out emails and compile data, you can find out which brings you the best responses.
Email services, like HubSpot or CoSchedule, track your campaign's analytics for you and tell you which headlines, subjects, or audiences made the best engagement for your business. As you tweak and adjust your campaign, keep doing those strategies until you're getting consistent results.
Using A/B testing is also incredibly helpful and helps you speed up that process. For A/B testing, use 2 templates for one segment, then check which performs better. You'll learn more quickly which methods work and which don't, so you can adjust moving forward.
SUMMARY
Email sequence campaigns are a fantastic way to grow your business and will guide your customer's through your sales funnel to make conversions or otherwise address their needs. The art of this campaign is in showing how your company can solve their needs, which often involves selling without hard selling.
By keeping the customer's needs in mind, you can address their issues, show your knowledge, and promote your offerings. If they trust you, they're more likely to buy from you.
Co-Founder of Lisnic 🌏 Founder of CODI Agency (Digital Marketing)📱
View Profile
Latest articles
Stay up to date
Sign up and be the first to know about our latest offers and news.
Want to know anything else?
We're an open book so hit us up if we've missed anything here or if there's something else you'd like to know.
List your business for FREE and be seen by ready to buy customers!
Copyright © 2023 Lisnic. All rights reserved.
Thought leaders & celebrities share their tactics for success on the Lisnic podcast by Lisa Teh & Nick Bell
Copyright © 2023 Lisnic. All rights reserved.