Learn to earn
Learning Centre
---
"Constantly think about how you could be doing things better."
- Elon Musk, Investor & Entrepreneur
Why you need to invest in email marketing
---
Business
Have you ever clicked on an ad for something that really interested you, only to find your email inbox suddenly flooded with promotional messages from whoever made that ad? Of course, you have. This is 2020 – everyone is getting these emails, these days.
Well, that's email marketing in action. Annoying, right? Maybe, but it's also super, and we mean super effective.
Here, we have compiled some key information about why email marketing is so ridiculously successful and why you, as a business, need to invest in it, too. No, it's not overdone, surprisingly, and yes, you will benefit from using it.
RECIPIENTS HAVE REQUESTED YOUR INFORMATION
If they clicked "Learn More" on your ad, they have expressed interest already. From there, emails only start after they have plugged their email into a text box and checked off the little box next to a message reading something like, "Please send me offers and promotions."
If you're a consumer like most Americans, you know this is true. The best part about it? The majority of people – 77 percent – prefer to receive promotional messages through email after giving permission for that information.
CHECK OUT THE ROI
You already know ROI means Return on Investment. If you're an established business, chances are you've run through the ringer of different investment types for advertising, and you've probably lost a great deal of money on some of the worst ones.
Passing out flyers, sending email advertisements, paying for television or radio time… All of these marketing tactics have shown abysmal ROI for your business.
Whether you're an established business or a newbie business owner just trying to get a smart head-start on the game, pay close attention.
Email marketing has a median ROI of 122%. Businesses see an ROI of $40 on every $1 spent on email marketing. This information is accurate as recently as May 2020 and comes from the paid-for statisticians, eMarketer.
The only method of advertising with a higher ROI than email is word of mouth.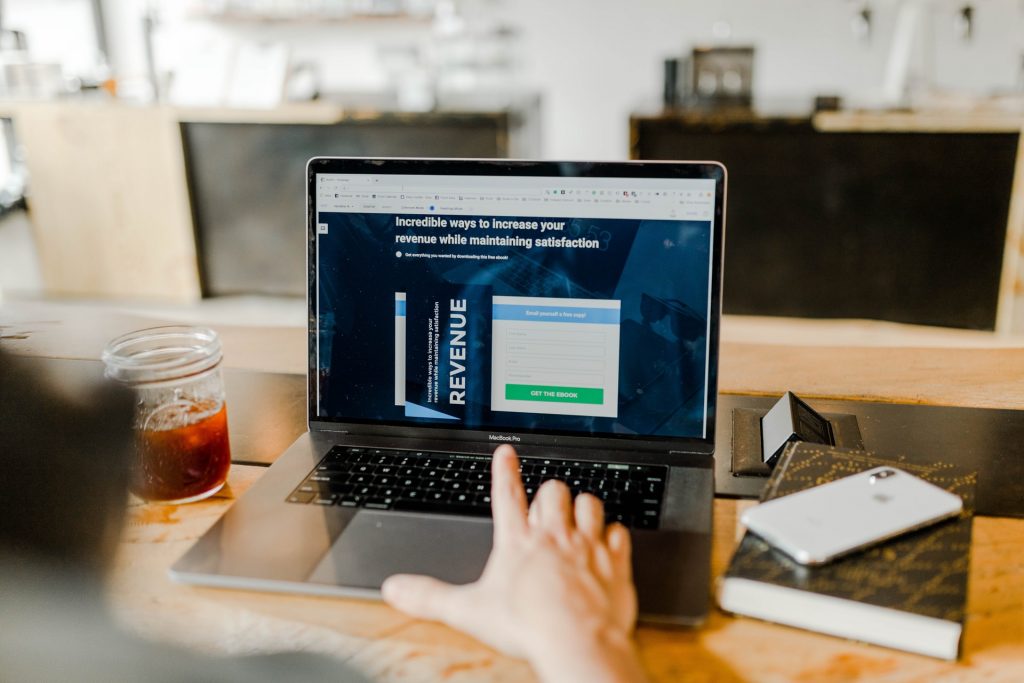 ACTUAL STATISTICS
Statista reported over 280 billion emails sent and received globally on a daily basis in 2018, and further predicted upward growth in the 300 billions for upcoming years. This number is not going down with the move to mobile use.
In fact, when we look at the development of technology and newer generations, we're looking at more people using mobile devices to check their emails on a daily basis, sometimes even multiple times a day.
If you're a business looking to move forward in today's market, chances are your target audience consists mostly of Millennials, the majority of which prefer business communication over email, as opposed to social media.
For an amazing, knock-your-socks-off list of actual email marketing statistics for 2020, look no further than this amazing list written by Caroline Forsey. Seriously, it will blow your mind.
EMAIL IS ALIVE AND WELL
Okay, so Millennials like business communication over email, but what about Gen Z? Those kids grew up with tablets and iPhones in their hands and are so desensitized to technology, aren't they going to kill all marketing?
These are the kids with ad blockers for every single website, the kind of people who conduct bogus searches just to mess with ad algorithms and avoid the ads that pop up – how effective can email marketing really be for the next generation?
Generation Z are active, avid Internet users. They might have different email addresses for different purposes, and for all you know, one of those addresses could be specifically for receiving promotional emails they actually want to follow up on.
Over the past decade, email engagement has significantly increased. Millennials and Gen Z alike are checking emails on their phones, keeping engagement up. Email marketing has shown to be best for acquisition and retention, topping organic searches, paid searches, social media, affiliate marketing, and so many other methods.
THINK ABOUT YOUR EXPERIENCE
Okay, so you totally get those store promotions from Target, Walmart, Kohl's, Kroger, Sam's Club, etc. They've come so frequently you ended up sending them to your Spam folder – if you want something from one of those places, you'll go to the store or their website. It's not like they're obscure or unknown names, after all.
But what about that really cool online shop you somehow found from your friend, or from a random ad that caught your attention because it was at least a little different from the plethora of advertisements clogging up your news feeds?
Think about the emails you actually like and look forward to. It could be a small shop – local, national, or international – selling handmade products or offering a service at a higher quality than you've seen anywhere else.
These emails might come less than weekly, and when they come through, you're excited to see the new products – even if you have no intention of buying anything at the time.
We have favorite shops located in the UK and Belgium that sell unique clothing you won't find in any stores locally, and even if we can't afford the products when the promotions come through, we really like seeing what they have coming out.
EMAIL USE LEADS TO CUSTOMER RETENTION
Each of us is one of nearly 3 billion email users worldwide. So many of us just click through our emails, deleting anything that's promotional or advertising. Even so, unless we start clicking "unsubscribe" on promotional emails, we want to keep hearing back from these companies, businesses, and organizations.
Whether it's promotional email for a volunteer organization, a product, or a service, we sign up for alerts and promotions so we can keep an eye on the people behind them.
SUMMARY
Maybe we don't have time to contribute to that local volunteer organization this month, or money to buy that awesome new dress on sale from our favorite online shop, or subscribe yet to the online service that will help us in personal development or business growth, but we still want to know what's going on with the people behind those things.
Ultimately, email marketing is a worthwhile investment with an ROI that is only beat by word-of-mouth advertising. If you're a business operating primarily online, as is common in today's pandemic-altered climate, your email marketing ROI may even beat your ability to gather word-of-mouth advertising.
Co-Founder of Lisnic.com 🔥 & Founder of 12 digital agencies 🎯
View Profile
Latest articles
Stay up to date
Sign up and be the first to know about our latest offers and news.
Want to know anything else?
We're an open book so hit us up if we've missed anything here or if there's something else you'd like to know.
List your business for FREE and be seen by ready to buy customers!
Copyright © 2023 Lisnic. All rights reserved.
Thought leaders & celebrities share their tactics for success on the Lisnic podcast by Lisa Teh & Nick Bell
Copyright © 2023 Lisnic. All rights reserved.