Learn to earn
Learning Centre
---
"Constantly think about how you could be doing things better."
- Elon Musk, Investor & Entrepreneur
Why you need to focus on brand awareness
---
Business
How confident are you that consumers recognize your business and brand? Oftentimes, your sales figures will help to answer this question. Brand awareness can be established in many different areas of your company, from marketing to management.
If you have been successful in your brand's awareness, consumers should be able to immediately recognize your brand, even if they have never bought from you. But knowing what to focus on is just as important as establishing awareness.
Let's look at some things you can do to ensure that your brand is easy for consumers to identify. You might be surprised at some of the things you've been overlooking.
ESTABLISH A PERSONALITY
When consumers think about your business, what do you think they conjure up in their minds? If it isn't related to your vision of your brand, chances are you are missing something. This is why you need to establish a personality for your brand.
This might mean you need to radically change course on your marketing campaign. Oftentimes, it isn't so black and white when it comes to advertising successfully. Think of many of the sports shoe brands out there. They aren't just selling shoes – they are selling a way of life.
What kind of lifestyle is your brand portraying? Even if you just sell toothpicks, you want to market your toothpicks in a way that connects with the average person. This will ensure that you are reaching people on a level that surpasses "business and sales".
Invest in your customers and how they live. Establish a personality that works well for your brand and chances are you will see a profound shift in your bottom line.
MAKE SEOs WORK FOR YOU
SEO, or Search Engine Optimization, is specific keywords used in your website and advertising that help you be seen in web searches. Most people never go beyond the second page of search results, so it's important that you rank highly.
Knowing how to position your brand's awareness with SEO can make all the difference in the success of your business. With practice and research, you can use this to your advantage.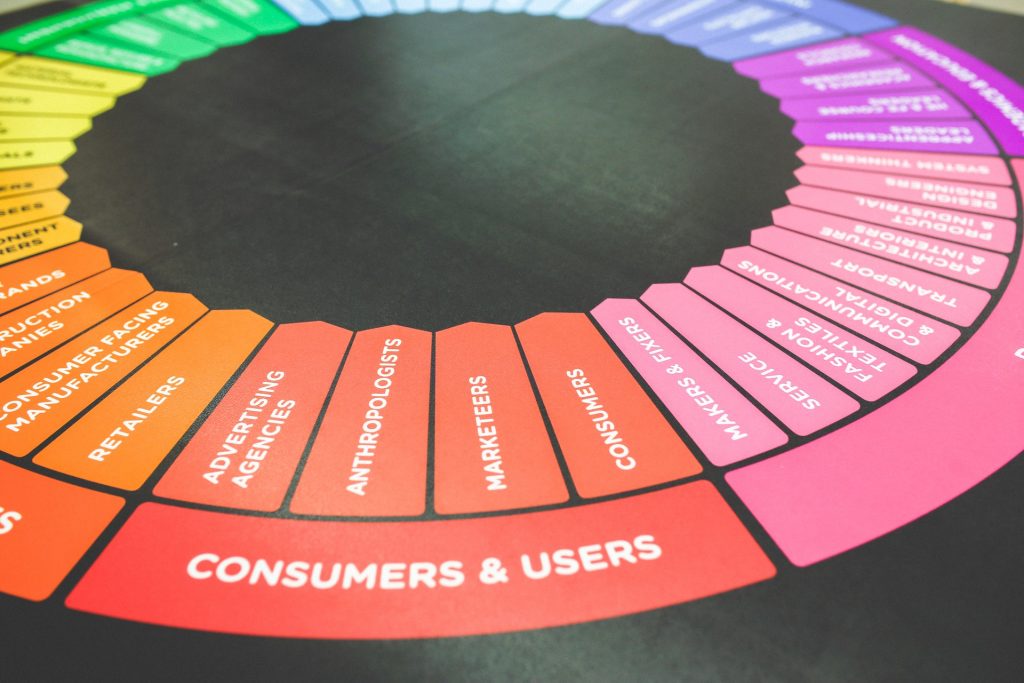 MAKE SOCIAL MEDIA WORK FOR YOU
Let's not make any bones about it. Social media is quite possibly the fastest and easiest way to reach a multitude of potential customers. Your brand awareness should be making use of the most popular social media platforms to try and gain followers.
If you aren't already established on Facebook and Instagram, you're missing out on major potential. Use these platforms to share photos of your brand in action, post stories about successes you've had, and promote testimonials from satisfied customers.
The key here is to communicate as much as possible. You likely won't see a huge impact initially. But the more you do it, the more aware people will be of your company.
You may even consider hiring someone to manage your social media affairs. Studies show that there are peak hours throughout the day when certain social media giants are at their busiest. If you can develop a track record for targeting certain age groups every day, you'll stand a better chance of seeing your efforts transition into sales.
RUN SOCIAL MEDIA ADS
The second component for making social media work for you is to run ads on various platforms. If you know when certain age groups log into these platforms, you can position your ad campaign to target potential customers from all walks of life.
It would be prudent to conduct some research to see what kind of audience uses social media throughout the day and at what times.
This will allow you to tailor your ads to each specific group of people. For example, let's assume seniors use social media in the morning and teens use it in the evening. With this knowledge in hand, you can run ads that target each group accordingly.
With a little research and persistence, you can turn social media into your own personal billboard. Remain consistent in your efforts and advertising and you are sure to see the fruits of your labor.
CONSIDER AN INFLUENCER
Influencers are famous/semi-famous people who help to spread the word about your product or service. Influencers in the old days were actors placed in deodorant commercials and the like. Boy, how things have changed.
Now, influencers are all kinds of people, some famous and some not-so-famous. There are even some influencers who make a living just on using different products. Knowing which ones to reach out to can be a fine line to tow. But if played right, it can equal major eyes on your brand.
USE YOUR CUSTOMERS TO YOUR ADVANTAGE
Think about the last time you bought a product, whether it was online or in a store. Did you look for reviews to see what people were saying about it before you bought the item or service?
These reviews can come in mighty handy when it comes to creating awareness for your brand. Pick the most glowing reviews and testimonials from your customers and use them in your marketing and advertising.
When used properly, you can create an effective pipeline for potential customers to turn to. By seeing what satisfied shoppers are saying about your brand, those potential customers are more likely to turn into successful sales.
PARTNER UP
One of the best ways you can gain trust is to partner with established brands. Your business will be viewed as being equally trustworthy and established.
But you don't want to partner with just anyone. You need to make sure that the brand complements your own and has a positive track record among consumers. If done correctly, you stand to see more traffic and sales from the established customers of the brand you partnered with.
SUMMARY
How recognizable is your brand? Knowing how to leverage awareness can give your business the edge it needs to attract consumers. If you aren't working to create awareness, you are missing out on potential sales.
Co-Founder of Lisnic 🌏 Founder of CODI Agency (Digital Marketing)📱
View Profile
Latest articles
Stay up to date
Sign up and be the first to know about our latest offers and news.
Want to know anything else?
We're an open book so hit us up if we've missed anything here or if there's something else you'd like to know.
List your business for FREE and be seen by ready to buy customers!
Copyright © 2023 Lisnic. All rights reserved.
Thought leaders & celebrities share their tactics for success on the Lisnic podcast by Lisa Teh & Nick Bell
Copyright © 2023 Lisnic. All rights reserved.