Learn to earn
Learning Centre
---
"Constantly think about how you could be doing things better."
- Elon Musk, Investor & Entrepreneur
Why is customer service so important for an agency? | Lisnic
---
Customer Service
If there is one thing your agency needs, it's customer service.
As your business grows, you'll need to hire the right kind of people to handle all different levels of responsibility. Growth = customers = an excellent customer service support team.
Your customer service team is one of the driving forces in a successful business as they work to keep your customers happy. They handle all the questions, comments, concerns, and everything else your customers throw at them. They also have the pleasure of dealing with customers who think they are always right (we know this is not the case) so be nice to them!
Why is customer service important to the success of your business?
First and foremost, customer service are the go-to people to solve any issues that your customers may be experiencing and have the answers to any questions your customers might be asking. This is what makes managing the relationship between your customers and your business so crucial.
Every business will do their part to strengthen the relationship with their customers. They will provide their membership base with excellent offers for new products, discounts, specials, and more. At the same time, they are keeping their finger on the pulse (that is the needs) of their market.
No matter your management style, you must understand that customer service is important. You must decide how your customer service team handle customer complaints, questions, concerns, and everything in between. It's important to handle these policies with professionalism and courtesy.
Customer service that is subpar will result in less growth for your business. Customers want to be appreciated and listened to, they don't want to be cast off to the side and treated like a number.
Customer service is important because customers will ask questions before, during and after the buying process so you need to have a friendly face to guide them. When a customer purchases a product or service, things might go wrong (that's just the way things go sometimes!). When that happens, who are they going to call? No, not the ghostbusters, your customer service team.
The last thing the customer wants is to have something go wrong with their product or service and have no place to go. Or worse, they fear no one will be around to help them with the issue itself. That's when they'll feel like there is no point in spending any more of their money with your agency.
A customer service team that is willing to listen and ready to help will speak volumes for your agency. They'll sing your praises on social media and tell their friends and family about you. Before you know it, you'll have more leads. Yes, customer service can play a big role in customer acquisition! Your customer service team needs to be professional, courteous, and reflect your brand identity. When people think about your agency, they may think 'hmmm Mike from their customer service team was helpful and had all the answers I was looking for', no seriously!
The last thing you want is poor customer service to be anchored to your brand. Whether you've seen it in action it or not, customer service is instrumental in retaining current customers and bringing in new ones.
Happy customers are basically a walking free advertisement for your business. Never underestimate the power of positive words from a customer that is willing to buy from you again and again!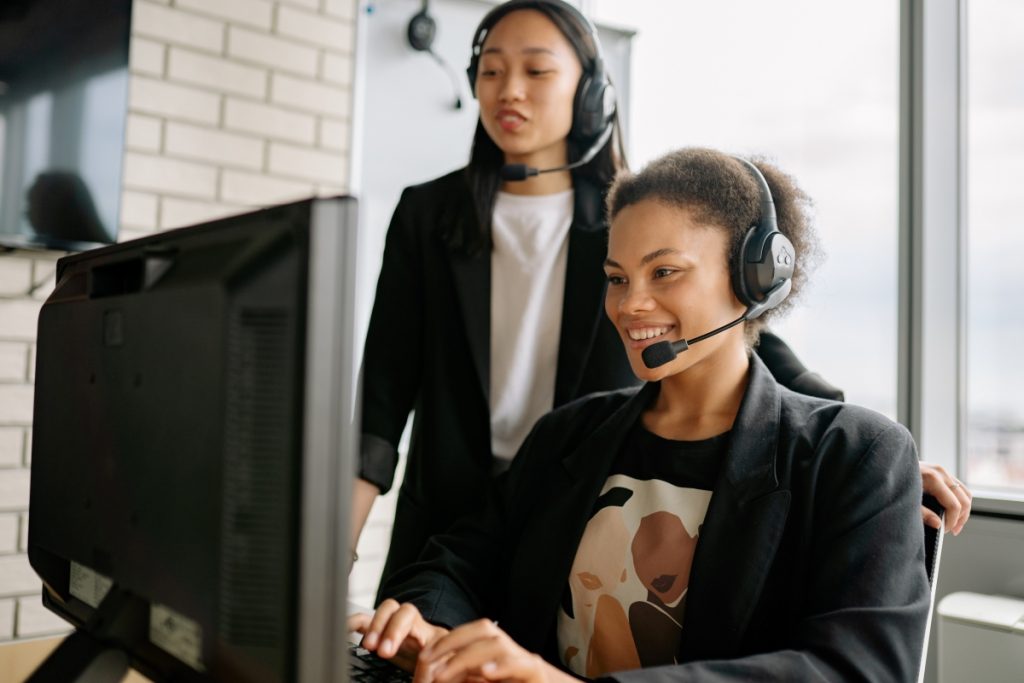 Learn from an expert
If you are building a business from the ground up, it's important to have a friendly customer service team.
If you want tips on how to build the perfect customer service team, our Lisnic Experts can help. They can provide you with tips on how to put a customer service team together and handle almost every customer-related situation out there.
All you have to do is check out our listing of business experts. You can whittle them down by industry and their business expertise.
If you are an aspiring business owner, you're going to need all the help you can get. Start with our Lisnic Mentors and you'll find someone who will give you the keys to business success. Don't wait, check us out today!
Co-Founder of Lisnic 🌏 Founder of CODI Agency (Digital Marketing)📱
View Profile
Latest articles
Stay up to date
Sign up and be the first to know about our latest offers and news.
Want to know anything else?
We're an open book so hit us up if we've missed anything here or if there's something else you'd like to know.
List your business for FREE and be seen by ready to buy customers!
Copyright © 2023 Lisnic. All rights reserved.
Thought leaders & celebrities share their tactics for success on the Lisnic podcast by Lisa Teh & Nick Bell
Copyright © 2023 Lisnic. All rights reserved.