Learn to earn
Learning Centre
---
"Constantly think about how you could be doing things better."
- Elon Musk, Investor & Entrepreneur
Why investing in your personal brand matters
---
Business
Your "personal brand" can best be thought of as your overall professional image or reputation. It's the way that you present yourself to your industry's world and links your accomplishments, personality, and professional ambitions into a single expression you use for a variety of things. More importantly, investing in your personal brand can improve your professional life in several dramatic ways.
Need an example? A successful personal brand is that of Bill Gates. While not the most stylish of guys, Gates has a personal brand that exemplifies professionalism, computer and software engineering and understanding, and charity. It's a very useful image whenever he wants to do something important with his company or Foundation.
WHAT PERSONAL BRAND CAN DO IF YOU'RE AN EMPLOYEE
There are many reasons why you should invest in developing your personal brand, even if you're an employee.
PERSONAL BRAND MAKES YOU MORE LIKELY TO BE HIRED
For starters, developing and investing in a personal brand can make it easier for you to land a job. For instance, someone with a very filled out LinkedIn profile and a personal brand that's consistent across other Internet resources will be a more attractive hire than a candidate with only a few spotty references.
Furthermore, your personal brand allows you to demonstrate your skills and general work personality. This, in turn, allows recruiters to know whether you'll be a good fit for existing workplace cultures or teams.
Similarly, if you have a developed personal brand, it'll be easier for you to swap workplaces in the event that an attractive new position opens up at a competing organization.
YOUR PERSONAL BRAND CAN MAKE YOU MORE LIKELY TO BE PROMOTED
While your personal brand can help you get hired, if you invest in it even further, it'll also help you be promoted. Managers love developed employees that seem to have all their ducks in a row. They also love employees who they think they understand.
Your personal brand can demonstrate your drive, personal goals, personality, and accomplishments all within an easy-to-understand package. This is an ideal situation if you're looking to be promoted since many bosses want someone they feel they've grasped fully, at least in a professional context.
A GREAT PERSONAL BRAND DEMANDS DEVELOPMENT
Investing in your personal brand takes a lot of time and effort, and it takes a special curating of your various profiles and your accomplishments. But this is actually a hidden benefit in and of itself. You see, you want a great personal brand, you have to have several accomplishments under your belt and need to constantly be developing your professional skills.
That's because a great personal brand is also authentic. You can't claim to be a phenomenal software engineer if you don't know more than one software language, after all. Taking the time to invest in your personal brand this way (by learning the skills you want to showcase) directly gives you additional tools to leverage at your next interview.
These developments will actually provide their own benefits later down the road. In this way, investing in your personal brand is a lot like investing in yourself. You boost your skills, collect accomplishments and achievements, and become a better professional in whatever field you're in. How is that not a flat benefit?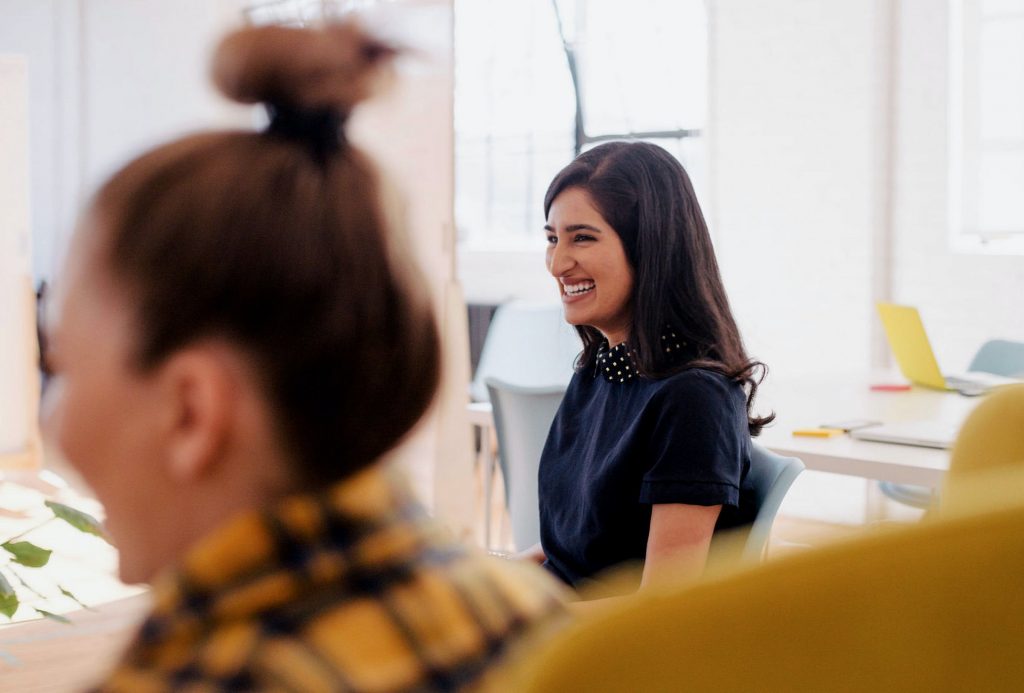 WHAT PERSONAL BRAND CAN DO IF YOU'RE THE BOSS
Investing in your personal brand really takes off if you're either a manager at your organization or the boss of your own company.
PERSONAL BRAND BOOSTS YOUR BUSINESS' PRESENCE IN YOUR INDUSTRY
For starters, having a personal brand will help boost the presence of your company across your industry. This is especially true if you run your own business.
For instance, if you're well-known as an honest, straightforward individual and you run a law firm, that personal brand will do wonders for helping you get clients and compete with other firms in the local area. People love honest and trustworthy lawyers, especially since they seem to be a rarity.
Your personal brand can directly impact your profits and reputation, so it's also a good idea to invest in a positive personal brand, of course.
PERSONAL BRAND CAN ATTRACT GREAT TALENT
Your personal brand can also provide a benefit to your business by attracting great talent. Take Steve Jobs, for example. Even though Apple would arguably never have made it big without the efforts of Steve Wozniak, many people believed Steve Jobs to be the brains behind many of the company's software and digital developments.
The truth of the matter was ultimately irrelevant. Jobs' personal brand as an inventor and entrepreneur drew talent to Apple by the thousands. This kind of talent attraction can't be understated, especially if you're running a startup and looking for great workers to help get your company off the ground.
YOUR PERSONAL BRAND IMPROVES YOUR COMPANY'S AUTHENTICITY
This is related to the above point, but it's still important. In a nutshell, a personal brand can directly impact how the public perceives you and your company. In the best-case scenario, a good personal brand will also make your company seem more authentic and more trustworthy.
It's hard to understate how important this is in this day and age. People are less trusting of companies now than ever before, in part because of the transparency afforded to them thanks to the Internet. Now it's no longer enough to promise things to potential customers; your personal brand also needs to provide an authentic self-image they feel they can trust.
BRINGING IT ALL TOGETHER
All of these points demonstrate how important it is for you to invest in your personal brand. This might mean taking a long while to think about your personality and how you present yourself in a professional context. It's not inauthentic; in fact, it's quite the opposite! An ideal personal brand will reflect your professional self by using real elements of who you are.
By doing this, you'll make it more likely to be hired or improve the likelihood of your own company's success. Your personal brand can impact your company's marketability, other public relations aspects, and how easy it will be to attract top talent. In short, you can't afford to ignore your personal brand, especially in today's competitive markets.
Co-Founder of Lisnic.com 🔥 & Founder of 12 digital agencies 🎯
View Profile
Latest articles
Stay up to date
Sign up and be the first to know about our latest offers and news.
Want to know anything else?
We're an open book so hit us up if we've missed anything here or if there's something else you'd like to know.
List your business for FREE and be seen by ready to buy customers!
Copyright © 2023 Lisnic. All rights reserved.
Thought leaders & celebrities share their tactics for success on the Lisnic podcast by Lisa Teh & Nick Bell
Copyright © 2023 Lisnic. All rights reserved.