Learn to earn
Learning Centre
---
"Constantly think about how you could be doing things better."
- Elon Musk, Investor & Entrepreneur
Why companies need background checks
---
Business
Finding quality candidates for an available position of employment has become a major challenge. Many employers face this on a daily basis in today's society. After finding the potential employee, it is very important for companies to run a background check.
Sometimes a background check may have to wait until the interview process has completed. Preferably, a background check should take place before the interview. This way, nobody's time will be wasted.
Safety, qualified employees, and a proper image for the company are all very important reasons for background checks. If an employer waits too long to conduct a background check, skills and resources could be put to a huge waste. The employee would be working already, and then a ghost from the past could come up.
SAFETY IN THE WORKPLACE
Unfortunately in today's society, people are not always who they present themselves to be.  If an employer is a center for education, the potential employee will be primarily exposed to children. A list can be created that includes several things that are undesirable in a background check.
They have been found guilty of using or selling drugs
They have been found guilty of assault
They have been found guilty of theft
They have been found guilty of buying tobacco or alcohol for a minor
They have been found guilty of a severe felony of any kind
For the sake of the children, and of the other people in the workplace, the above background check findings would not be a good match. Not all, but many people have the tendency to repeat the same mistakes over and over again.
In today's world, it is not worth the risk to a company if a person has been found guilty of a previous crime. It could also be illegal to hire them.
QUALIFIED EMPLOYEES
Often times when running a background check, it is for reasons that secure and protect the work environment. For example, a person working with a commercial driver's license cannot be found to have a driving while intoxicated. A driving under the influence charge on their record would also disqualify them.
If the insurance company were to receive this information, the employer would be fined. They could also possibly dropped from the insurance program. By conducting a background check, a person is able to screen potential employees.
Many jobs have the requirements of a clean background check. Just a few of them are as follows:
School or city bus driver
Waste collection agency
Over the road truck driver
Uber or ride share driver
All companies should utilize a background check to find out if the prospective employee meets the right qualifications for safety. Also, company security, and the well being of each coworker that he or she may encounter daily are considerations.
All companies should hire based on the appropriate standards that the company needs to present itself with on a daily basis. It is always a bad idea to have a loose cannon in the workplace. This could give a poor image to all who see.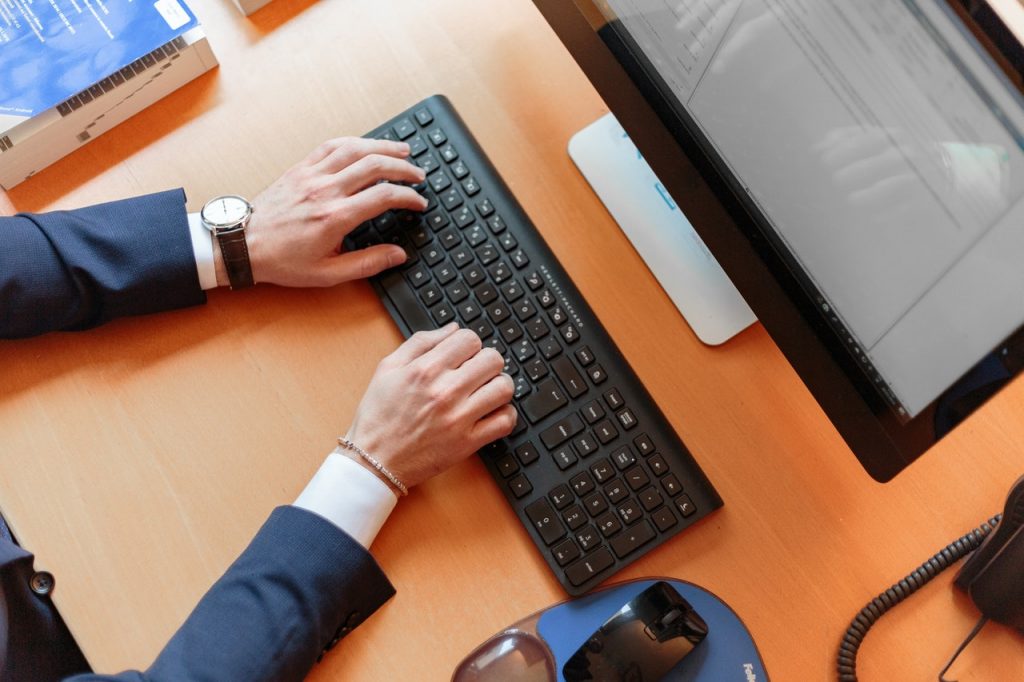 RUN THE BACKGROUND CHECK IN A TIMELY MANNER
It would be the most prudent to run a background check very early in the hiring process. Either before or after the interview is a requirement. Whenever possible, it would be best to conduct this process before the interview.
By utilizing a background check beforehand, a company could easily save time. Unfortunately, some background check services are quicker than others. If the company is in a rush to hire an employee, it may turn out that they have to initialize the background check, but interview anyway before the results are in.
Companies will have to sometimes take a gamble and interview the employee. It is still important to confirm the results of a background check at a later date before hiring. If they fail the check, they've failed the job requirements.
OTHER CONSIDERATIONS
While there is an abundance of important reasons for a background check, here are a few open ended questions that any employer should ask before making a hiring decision.
This employee has a misdemeanor charge that occurred over 4 years ago, but it's about to go off of his record. He has proven to be a very good candidate. Should the company give him a chance?
Another employee was brought to court for a charge of check writing fraud, but it clearly shows the case was dismissed. Should the company hire him as a bank teller?
A final employee has a perfectly clean background record, but may not meet the qualifications for the position. A training program could bring him or her up to speed, but it could cost the company a tremendous amount of money. Should the company offer a contingency of employment?
The questions above relating to a background check are all open ended. There is no right or wrong answer for each question. There is not a "yes or no" answer for each question.
In a case like this, the interview and/or hiring committee would have to take a vote and decide what is best for the company.
IN CONCLUSION
There are many different reasons for a background check. In the past, not all companies took the time, resources, or expense to conduct a background check. However, it is getting to be a more and more common practice in the modern workplace, and for good reason.
It's always best to make sure your employees are safe and secure, qualified for the position, and will promote a good image for the company. Hopefully many companies will be able to find an affordable, thorough, and timely program to run their background checks for the benefit of their respective companies.
One important thing to remember is that it is always better to find out before hiring an employee if they have an acceptable background to work responsibly.
Co-Founder of Lisnic.com 🔥 & Founder of 12 digital agencies 🎯
View Profile
Latest articles
Stay up to date
Sign up and be the first to know about our latest offers and news.
Want to know anything else?
We're an open book so hit us up if we've missed anything here or if there's something else you'd like to know.
List your business for FREE and be seen by ready to buy customers!
Copyright © 2023 Lisnic. All rights reserved.
Thought leaders & celebrities share their tactics for success on the Lisnic podcast by Lisa Teh & Nick Bell
Copyright © 2023 Lisnic. All rights reserved.