Learn to earn
Learning Centre
---
"Constantly think about how you could be doing things better."
- Elon Musk, Investor & Entrepreneur
Why authenticity is the key on social media
---
Business
Social media these days is full of automation and automatic actions on the part of users. Bots that follow accounts meeting specific criteria, or accounts that follow other specific similar accounts, people who follow accounts just to get a follow-back from that account. Likes for likes. Posts and reposts in exchange for something. Tit for tat without much or any thought.
The whole idea behind social media is to be social, but it's turned into a space filled with anything of the sort.
WHAT DOES IT MEAN TO BE AUTHENTIC WHEN IT COMES TO SOCIAL MEDIA?
People and businesses can and will overthink this one. Being authentic on social media just simply means to be real. Be the true you. Be true to your business and what it is about. Stick to your brand. Show your customers and followers the real you, and the real workings of your business.
Trends in social media are currently moving away from perfect well thought out posts with every t crossed and i dotted. People are responding more to posts that reflect the reality of the person or business's day to day regular life. We're all people. And people want to see just that. People being, well, people. They want to see the true you, the people behind your business, your true process. The good, the bad and the ugly. Because that's life and that's authentic!
Now, just because you post perfectly planned out and curated content, that doesn't mean you're doing anything wrong, per se, as long as those perfect posts are true to yourself and your brand and are real. But if that's all you are putting out, instead of balancing your content with some real moments, chances are you aren't gaining the full trust and enjoyment of your brand from your readers that you could be.
WHY IS AUTHENTICITY ON SOCIAL MEDIA NECESSARY?
Being transparent and authentic on social media is necessary for the following reasons:
Real true to life posts are trending in popularity and are more popular than that curated content that social media was all about when it was new. The majority of consumers would rather follow and use a brand that is authentic and is transparent with its customers than other brands.
Businesses on social media have one major goal in common, to try and gain and keep more consumers. Posting on social media as a business means you are trying to grow your brand and get it out there for all the world to see. More business is the name of the game. And the best way to do that is to make a good connection with followers.
First impressions on social media are important to a potential customer, and if you aren't showing them your true authentic self, it's going to leave a bad taste in those followers' mouths.
Being consistent with your brand and your content is a good way to foster a trusting relationship between yourself and your followers.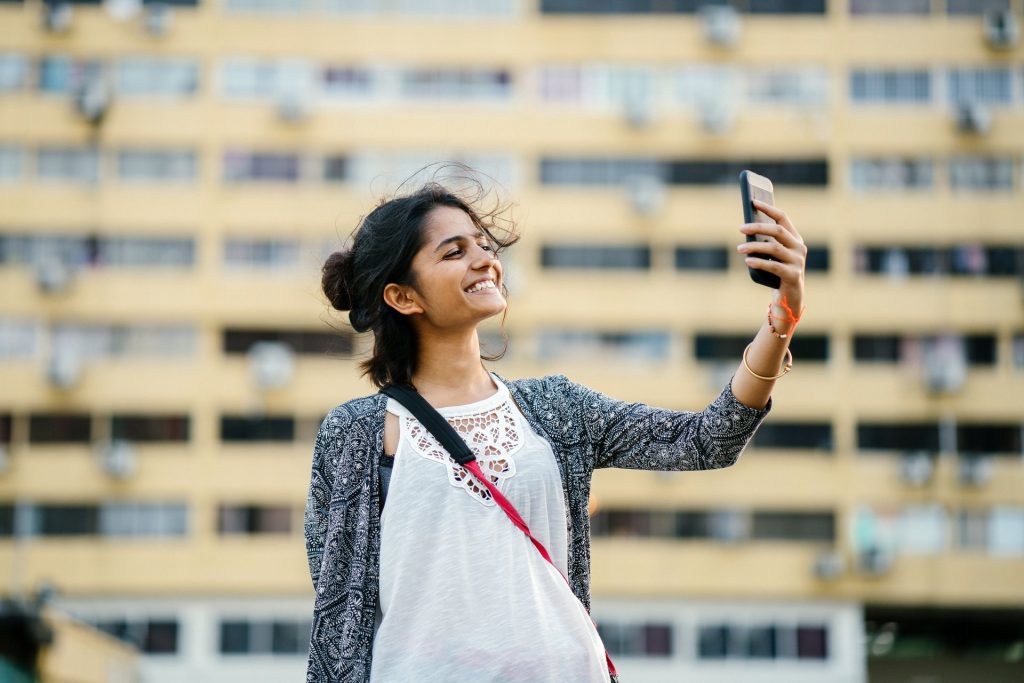 WHAT ARE SOME WAYS YOU CAN SHOW YOUR AUTHENTICITY ON SOCIAL MEDIA?
SHOW THE PEOPLE BEHIND YOUR BRAND
If you are a business, your followers want to see the people behind the brand every once in a while too. Showing human beings associated with your product or service helps your customers and followers feel more personally connected to you and your business. People want to get to know you and what your personalities are. Social media means being social right? How can you be social without showing yourself?
Staying true to your values or if you are a business, your company's values is a golden rule to follow anywhere, including on social media. Act and post accordingly and your customers will get to know what is important to you.
FEATURE YOUR CUSTOMERS AND FOLLOWERS
Tell your customers stories and support them by posting about them every once in a while. When it comes to social media, if you're doing it right, you'll have followers that you get to know over time and what better way to show your support for the people that make your brand successful by posting about their successes as well. Celebrate with them! Not only does it show that you are humans and are rooting for them, it shows that you care. They'll appreciate the shout out and so will all the other followers who are seeing that they're not just another number under that followers count.
SOME FINAL TIPS FOR SHOWING YOUR AUTHENTICITY
When setting up the idea for that next Instagram shoot, or that next Facebook post, as yourself some questions first.
Is it relevant? Is what you're about to post relevant to you, your business and your brand? Why are you posting it? Will the post send the right information to your followers and customers? Will it be helpful to them in some way? Or are you just posting it hoping to get more likes? If the latter is true, think twice and don't post it.
Is it honest? Nothing in life is perfect. This is again a reminder to just be real. Posting about challenges is okay. Just remember that you don't want it to come across as a negative point for your brand. Showing that your business has challenges and how you strive to meet them is a great way to show authenticity.
Don't make it look fake. It might be tempting to use photoshop to remove all those little flaws and blemishes in a photo, whether it's a product or a person, but avoid that temptation and keep it real! Filters and photoshop seem to have ruled the public world in recent years, but people are growing tired of the fakery.
There has been a growing cry for authenticity and it's not up to you to hear that cry and respond. Use a filter here or there if it is something that adds to your brand in a fun way, but do it just for that reason, and not to try and hide the way something actually looks.
Co-Founder of Lisnic 🌏 Founder of CODI Agency (Digital Marketing)📱
View Profile
Latest articles
Stay up to date
Sign up and be the first to know about our latest offers and news.
Want to know anything else?
We're an open book so hit us up if we've missed anything here or if there's something else you'd like to know.
List your business for FREE and be seen by ready to buy customers!
Copyright © 2023 Lisnic. All rights reserved.
Thought leaders & celebrities share their tactics for success on the Lisnic podcast by Lisa Teh & Nick Bell
Copyright © 2023 Lisnic. All rights reserved.