Learn to earn
Learning Centre
---
"Constantly think about how you could be doing things better."
- Elon Musk, Investor & Entrepreneur
What is network marketing?
---
Business
Network marketing which is often referred to as multi-level marketing is a marketing strategy that relies on the connections of other suppliers to develop a business.
Network marketing starts by gaining a large following of people to help you sell, promote, and distribute your product and it usually employs three, basic money-making strategies which include, the development of leads, recruitment, and management.
WHERE TO BEGIN?
The begin your journey in network marketing you must first find a reliable marketing team that is just as enthusiastic and dedicated to the product and business as you are.
Because of the nature of network marketing and large client base it serves, you will not be able to work first hand in every sale and with every client. This is why you must secure the right sales and marketing team that shares your same vision and dedication to the company and the customer because the integrity and success of your business depends on them.
After you have established a great marketing team and are ready to begin selling and promoting your product, you must now generate strong leads.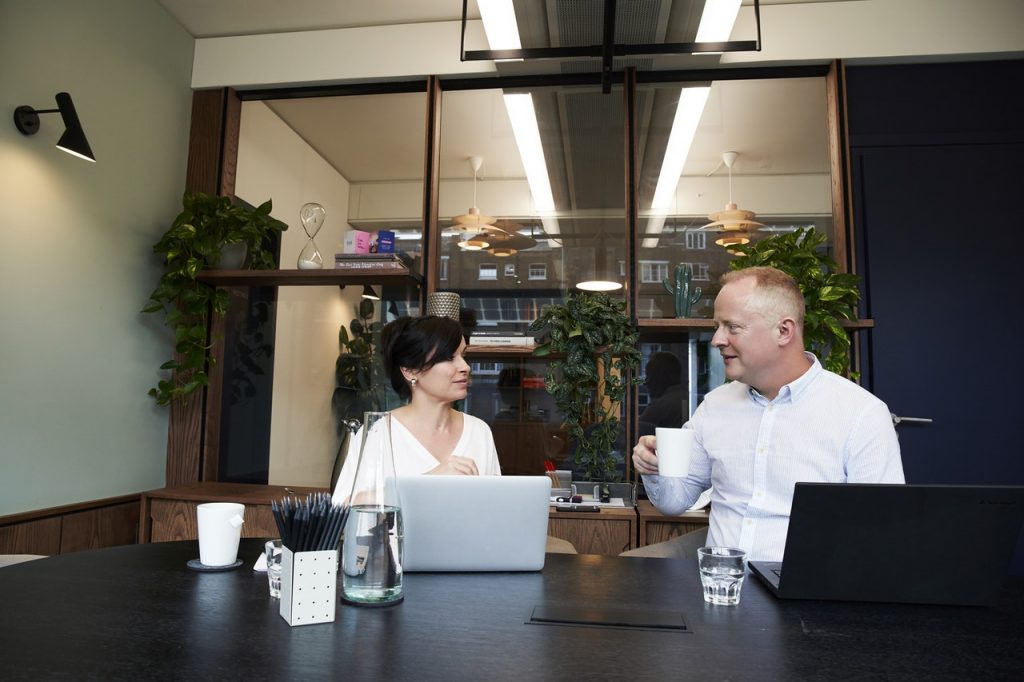 GENERATING LEADS
In the world of network marketing, strong leads are a must because these leads or customers, when properly satisfied with your product, can often become future distributors. This is a cycle that keeps the network marketing business alive. So where and how do you find these important leads? There are several avenues.
First, begin with your own personal connections such as friends, family members, and co-workers. Create a list of people that you know who can be recruits for your product.
Then, once you have a strong base of several people that you know to promote your business, you must rely on them to help further spread the word of your product and grow the interest and knowledge of your product.
Once you have your main client base of a several hundred people, it is time to start really promoting your product and marketing it effectively. Many companies will distribute sales supports to their distributors which act as a so-called "sign" for your product and its business. Sales supports such as business cards or eye-catching apparel that support your product will lead people to research your product and look into it more closely.
Next, make the Internet your best marketing friend. Because almost everyone around the globe is connected to the Internet these days, it is the perfect place to promote your product and brand. Use your social media platforms to encourage business and show customers how your product is used in real-life and its advantages.
You can also grow your client base and reach customers by building a steady mailing list either through direct mail or email. Including pictures and eye-catching information in your mail piece will drive customers and more interest to your business.
Another excellent way to generate leads is to simply put yourself and your product out there for customers to test and try out on their own. Attending fair and trade shows with your product is a great way to get your product's name on the market and talk with potential buyers first-hand about your product and philosophy.
Remember that while it might be wonderful to make a few sales at these events it is even more important to get your information into the hands of as many people as possible, even if they did not make a direct sale that day.
RECRUITMENT
In order to keep your business thriving and product moving efficiently you cannot do it alone. You need to recruit new partners and distributors to invest in your product which will all benefit you in the end. Just like you need to build a strong marketing team in the beginning, you must also continue to recruit new distributors. The key is to never stop.
To be an expert in recruitment you must first be an excellent recruiter. In order to do this, you must always wear your passion and love for your product on your sleeve. Make it evident to others how much the product you sell means to you and how it changed your life. Share your story with others and motivate them to get involved.
Make friends, join organizations or groups, anything to get the name of your product and your positivity about it out there. Also, make reasonable goals for yourself. Maybe it means connecting with one person about your product every day or posting something new on social media about your product. You would be surprised how far these little goals can lead you.
As you are working to recruit more distributors and investors in your product, it is very important to always be prepared. Never leave your home without a brochure or sample of your product because you never know who you might bump into along the way. Any person that you meet or interact with is a connection and could be a vital person in your company.
Share your story, passion, and results with others and be an engaging storyteller. Assure others of the integrity of your story and how much you believe in the product you are selling. Your enthusiasm and passion will speak louder than any amount of words you can say.
MANAGEMENT
Once you have begun your business, have a strong client base, promising leads, and a strong recruitment team you must now work to manage and maintain the momentum that you have made.
The key to managing your network marketing business is to never stop marketing. No matter how big of a name you make for yourself or how many clients you have you must always continue marketing your brand. The world is ever changing which means that you must keep your product and its brand up to date and appealing to the ever-changing customer base. Do your research and follow up with past customers to get their feedback.
SUMMARY
In order to succeed in a network marketing business, the key is to simply never give up. There will be times when it seems like business is slow and marketing becomes discouraging, but there is always hope. There are people waiting out there to find your product, all you have to do is find them.
Co-Founder of Lisnic.com 🔥 & Founder of 12 digital agencies 🎯
View Profile
Latest articles
Stay up to date
Sign up and be the first to know about our latest offers and news.
Want to know anything else?
We're an open book so hit us up if we've missed anything here or if there's something else you'd like to know.
List your business for FREE and be seen by ready to buy customers!
Copyright © 2023 Lisnic. All rights reserved.
Thought leaders & celebrities share their tactics for success on the Lisnic podcast by Lisa Teh & Nick Bell
Copyright © 2023 Lisnic. All rights reserved.