Learn to earn
Learning Centre
---
"Constantly think about how you could be doing things better."
- Elon Musk, Investor & Entrepreneur
What is marketing strategy?
---
Business
A marketing strategy is a collection of long-term advertising and marketing goals and objectives. It is useful in determining when to put resources when those resources may be scarce. This marketing strategy is the blueprint for a business about goals for growth and reaching its desired targets.
Businesses of all sizes should have a marketing strategy. This is the result of detailed and thorough market research. It takes into account how the industry is planned to change in the future and how your business will meet those changes. It also strategizes how to target potential customers and keep current ones.
A market strategy is vital for businesses that plan on maintaining long-term growth and sustainability. When structuring your market strategy it is important to know where to start and how to build off of that. Plan for the future with a strong marketing strategy.
IMPORTANCE OF MARKETING STRATEGY
Having long term goals and marketing plans is always important. By maintaining this strategy your business will gain a competitive edge in the industry. It will also help develop new products and services by always looking at the market and watching changes develop. It will be easier to integrate these changes if you see them coming early on.
It will also help your business focus on the customer. By having an organized place where everything is focused on reaching the customer, you always have a place to look back and make sure the customer's needs are being met. A marketing strategy is the best place to determine the budget for marketing and the scope of the plan.
This plan will also be beneficial for your business by making sure that your products are offered at the right price and that your business is optimized for meeting customer's needs. Having a marketing strategy also makes sure that your business is working together for a common goal and is using its resources wisely. Ensuring that everyone is on the same page is a critical factor to keep in mind as a business grows.
Besides being good for marketing, an effective marketing strategy will be good for the entire business. It will make sure that every department is on the same page and is ready to put the necessary resources towards reaching customers. By having everything in one place, it will be easy to determine the next steps in the marketing strategy.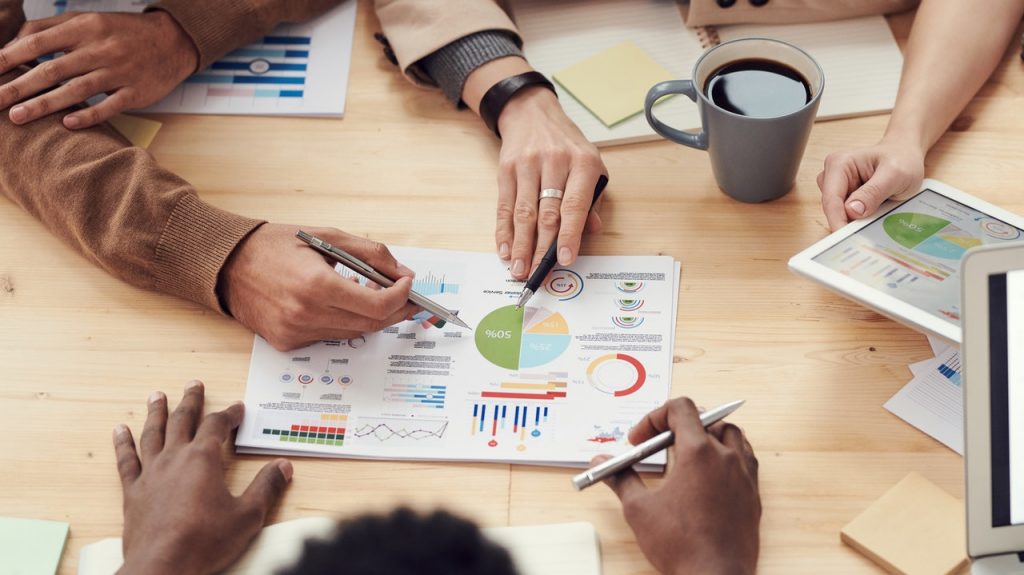 HOW TO START A MARKETING STRATEGY
A strong marketing strategy begins with detailed market research. Market research is the backbone of any marketing strategy and to make long-term plans you need to understand how the market is now and how it has changed to get here.
When conducting market research, no aspect of marketing or target researching is too small to look into. When coming up with something that is supposed to last a long time, like a market strategy, you need to understand every aspect of your market and the targets in that market.
Market research should also look into the four P's of marketing: the product, the price, the place, and the promotion. These four aspects work together to make sure that your market strategy is strong. They will also help you focus your strategy on the important aspects of marketing.
Market research is also an ongoing process. To make sure your long-term strategy remains effective, you will need to make sure that you can anticipate any changes in the industry or market. As more information is researched, it should be added appropriately to the strategy to keep everything in one place.
YOUR TARGET MARKET
Making sure that you focus on the right market is one of the most critical factors of coming up with a market strategy. The target is who you want to market to and who is the intended audience for your business. Other people can be interested and receive the message as well, but this is the market that is the most important to reach.
When writing your market strategy, you need to understand everything you can about how your target market responds to different kinds of advertising and your plans to reach this market. Sometimes it's as simple as getting ads on TV or various social media platforms. Other markets are more specific and may have a high barrier to get access to.
There may also be the question if another market is being neglected by the industry. If another market can be reached by your business that can be great for your marketing strategy. Market research can help your business find gaps like this and it can be put to use in your market strategy.
YOUR MARKETING MIX
The marketing mix is how your business will work together in the marketing strategy. While marketing is its industry, many parts of a business need to work together to make sure that marketing is successful. Sales will also be a key component in making sure that marketing needs are being met.
The marketing mix also makes sure that the four P's of marketing are blended appropriately. This means that the business has the right location. That the products and price are best for the market and that the promotion is the best to engage the market. This can be a changing combination and should be assessed consistently to make sure it's effectively meeting the customer's needs.
Marketing will make sure that these four aspects are combined appropriately, but other aspects of the business should be involved as well. Marketing is the tool that reaches out to your target market and grows the business most successfully. Every part of your business should be able to deliver its input to what it can do for marketing.
SUMMARY
A marketing strategy is a long-term plan for marketing and advertising. It incorporates various aspects of your marketing plans and goals. All of your market research should be incorporated into this strategy. Having an effective marketing strategy makes sure that every department is aware of marketing goals and plans.
Co-Founder of Lisnic 🌏 Founder of CODI Agency (Digital Marketing)📱
View Profile
Latest articles
Stay up to date
Sign up and be the first to know about our latest offers and news.
Want to know anything else?
We're an open book so hit us up if we've missed anything here or if there's something else you'd like to know.
List your business for FREE and be seen by ready to buy customers!
Copyright © 2023 Lisnic. All rights reserved.
Thought leaders & celebrities share their tactics for success on the Lisnic podcast by Lisa Teh & Nick Bell
Copyright © 2023 Lisnic. All rights reserved.