Learn to earn
Learning Centre
---
"Constantly think about how you could be doing things better."
- Elon Musk, Investor & Entrepreneur
What is disruptive innovation? | Lisnic
---
Business
Innovation puts you ahead of the competition and helps you shape the way the world operates. The businesses that provide a better alternative to the normal way of doing things are known as disruptive innovators.
Examples of disruptive innovators
There are certain disruptive innovators that have really shaken things up and transformed the way we do things. They are no doubt brands that you will be very familiar with:
Netflix
Does anyone remember the 'olden' days where you actually had to drive to a video store with your membership card and rent a movie? Or wait 10 years (not minutes) to watch the full series of Friends? Netflix completely transformed the entertainment industry by providing a service where people could watch new movies without needing to leave their home let alone deal with late fees.
Today, Netflix has grown into a multi-million dollar giant whilst planting the seeds of the streaming era for more services like Stan, Disney+ and Hayu (just to name a few) to hit our subscriptions lists.
Amazon
Back in the early 1990s, can you believe that Amazon simply started out as a place where you could buy books online? It quickly became one of the largest superstores in the world, being able to get almost anything without leaving your house (seeing a theme here?). Amazon was a big player in making online shopping as popular as it is today and is a company valued at well over a trillion dollars.
Amazon came to be a master disruptor because they were able to use their customer data in a way that placed them ahead of the curve. They knew what their customers wanted and trusted the convenient power of the internet to pull it off.
Amazon continues to assert their dominance in the market and you can only wonder what their next big move will be.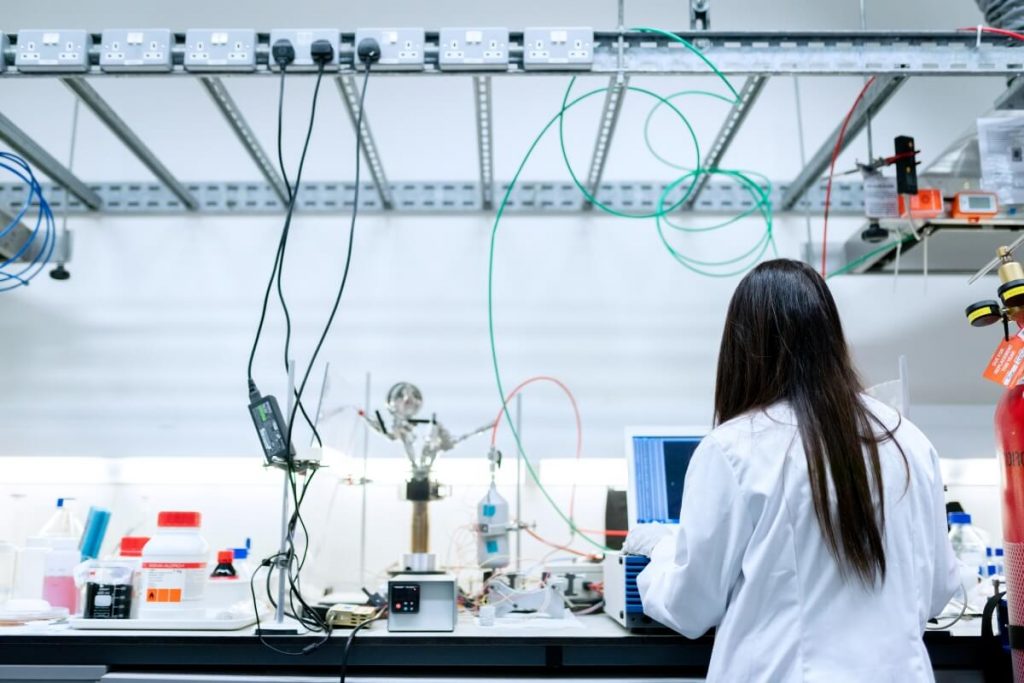 What are the benefits of being a disruptor?
You provide something unique and different
People get tired of the normal, run-of-the-mill and will always look for something bigger and better. The key is to improve someone's day-to-day by making their life simpler. Start by offering something that hasn't been offered before and you'll quickly see the fire spread.
Efficiency is key
People desire efficiency, something that is easier rather than challenging. It might not be created overnight and that's okay. Turn to your customers and ask them what they are missing, ask the young parent's, the elderly and any other groups of people who need the extra hand. Remember that two brains are better than one and it's important to listen to the input of your employees.
It takes the competition by surprise
As a disrupter, you have the great element of surprise and more often than not, your competition is miles behind. They have no choice but to simply try and replicate what you have done whilst you are already working on the next big project.
How to be a disruptor
Being a disruptor isn't easy, it will take creation, agility, innovation and constant industry analysis. Disruptive innovation will challenge you and your employees and test how you bounce ideas off one another. You must never settle and constantly look for how you can improve your services, product and workplace culture.
Your customers will also help you become disruptors. Start by interviewing them and how they find your services to see what can be improved. A great question to ask is how can you WOW them?
Speak with an expert
If you want to become a disruptive innovator, start with the suggestions above and talk with a Lisnic Mentor. We have mentors in all kinds of industries that have the knowledge and know-how to help you become a disruptor in your field.
You don't always have to reinvent the wheel, think about doing something that will make life easier for your customers. Throw out the norms and look at the problem from a different angle. Speak with one of our business experts now so you can get ahead of the curve. 
Customer Service Coordinator at Lisnic.com 🤝
Latest articles
Stay up to date
Sign up and be the first to know about our latest offers and news.
Want to know anything else?
We're an open book so hit us up if we've missed anything here or if there's something else you'd like to know.
List your business for FREE and be seen by ready to buy customers!
Copyright © 2023 Lisnic. All rights reserved.
Thought leaders & celebrities share their tactics for success on the Lisnic podcast by Lisa Teh & Nick Bell
Copyright © 2023 Lisnic. All rights reserved.