Learn to earn
Learning Centre
---
"Constantly think about how you could be doing things better."
- Elon Musk, Investor & Entrepreneur
What is content marketing?
---
Branding
Content marketing is a powerful marketing strategy, especially if you are hoping to hook customers in your acquisition funnel. Content marketing refers to the act of creating content that shows how your products and services can be valuable. It feels organic, and customers may not even realize it's a marketing strategy. While the best part about content marketing is that it feels natural, it's important to note that you still need to be strategic when implementing this as a tool.
If you're unfamiliar with content marketing, it might take some time before you fully understand what it is or why it would be lucrative. While it's not as straightforward as some more traditional marketing strategies, content marketing helps your customers see the value your product may have. If executed effectively, this can be a huge opportunity.
GOALS OF CONTENT MARKETING
The main goal of content marketing is to create content that helps customers see the value of your product. Rather than showing them what your product does, content marketing asks you to show a customer how having your product can improve their lives.
Let's say you're a personal trainer and the 'product' you sell are your training services. Traditional marketing would ask you to show the benefits of your program, client testimonials, and would really ask you to show customers why they train with you.
Content marketing in this example would be a newsletter you write about the benefits of training, different types of exercises to try, what to eat before and after a training session, and perhaps a free home workout plan. The information in these newsletters doesn't directly advertise your services, but it helps customers trust you and become more familiar with you. If a potential client is struggling with post-workout nutrition and they get value from your most recent newsletter, they may think to go for you for future training needs.
Content marketing is all about building loyalty, but beyond that, it is possible to have different goals as to what you are hoping to get out of utilizing this type of strategy. Depending on which type of content marketing you chose to use in your strategy and how you implement it, you can tackle the following goals by advertising in this way:
Customer acquisition
Customer conversion
Customer retention
Not only can content marketing help a wide variety of goals, but you may also be able to repurpose one type of content for multiple customer segments.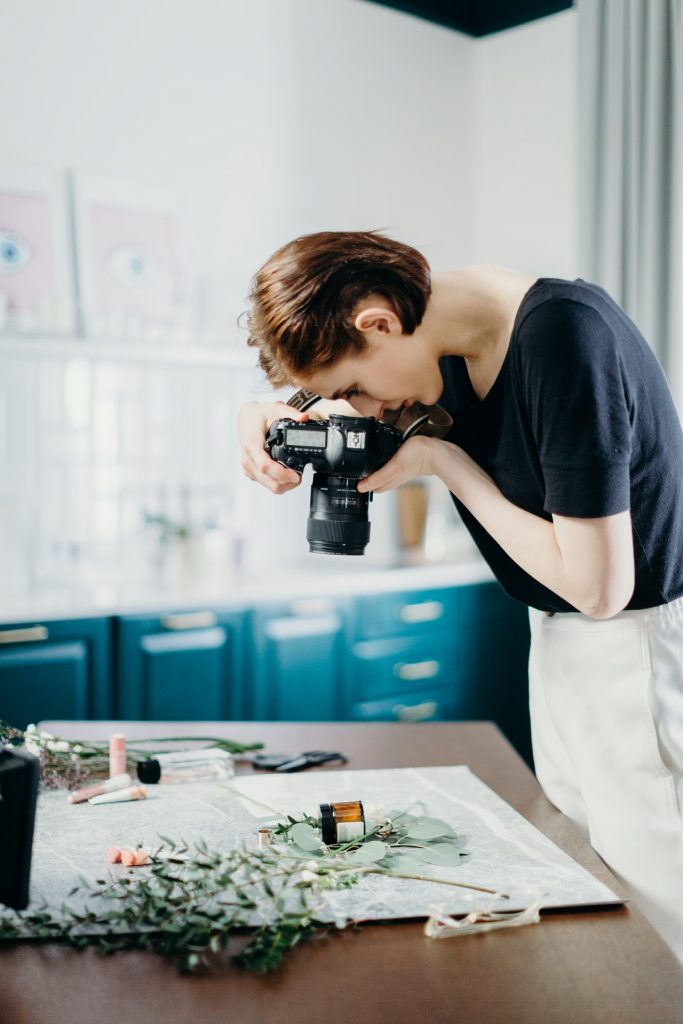 TYPES OF CONTENT MARKETING
There are plenty of different types of content this marketing can turn into, and what you choose will depend on a few factors. You'll want to decide how much time you have to dedicate to your content marketing strategy, what resources you have available, and where your skills lie.
NEWSLETTERS
Newsletters are a great way to attract new customers. If you are able to consistently provide benefit through your newsletter to your customers and get a good number of sign-ups, you've just attracted a bunch of customers who have given you their email addresses and have learned to trust the content you share. So long as you word your opt-in form correctly, this group of people who have learned to trust your content will have a much easier time becoming first time (or returning) customers.
BLOG POSTS
Blog posts can also be a great way to expand, share content, and obtain new customers. If you're able to effectively optimize SEO, you can earn a potential customer that starts with their initial web search. If you already have a newsletter, you can use a blog to optimize signups as well. Create some good content on a blog to hook and acquire a potential customer, and then offer something extra special if they sign up for your newsletter. It's a win-win and a great way to maximize your content marketing strategy.
INFOGRAPHICS & DOWNLOADS
If you're not quite a writer but enjoy creating digital content, you may consider creating useful infographics or downloads in your niche for your customers. You don't have to be a graphic designer for this either—websites like Canva offer design tools and templates to help.
PODCASTS
If creating digital downloadable content doesn't sound fun for you, another way to flex your content marketing muscle is to create a podcast.
VIDEOS
Much like the newsletter/blog post relationship, creating videos in your niche can be a great way to hook your customers. Videos allow you to illustrate and show something that is important to your niche and offer another way for customers to consume your content. As a business owner, you can even film yourself recording your podcast and put that recording on Youtube which can open you up to a brand new audience. Once you have a new audience on a new platform, hit them with more unique content tailored to that channel.
WEBINARS & PRESENTATIONS
If you have a particular skill that you can teach, hosting webinars can be a great way to generate excitement around your brand. While filmed live, webinars can be emailed to participants who've signed up to receive a copy of the recording as well! You can also utilize those recordings and continue to share them as bonuses when someone signs up for your newsletter. Teaching a skill or sharing information is a great way to prove your value, and is a perfect content marketing strategy.
LET YOUR STRATEGY WORK FOR YOU
Your content marketing strategy should be tailored to your customers and their interest, your goals, and what level of effort you want to put into your content. Content marketing is truly the gift that keeps on giving, and many business owners find they really enjoy their content marketing efforts and think of them as creative outlets in addition to them being strong marketing opportunities.
A podcast can also be recorded for your Youtube channel, where you then offer customers a digital download if they sign-up for your newsletter. These all flow into one another and can be extremely lucrative. When done correctly, you won't feel like you're working and your customers won't feel like they're being marketed to!
Co-Founder of Lisnic 🌏 Founder of CODI Agency (Digital Marketing)📱
View Profile
Latest articles
Stay up to date
Sign up and be the first to know about our latest offers and news.
Want to know anything else?
We're an open book so hit us up if we've missed anything here or if there's something else you'd like to know.
List your business for FREE and be seen by ready to buy customers!
Copyright © 2023 Lisnic. All rights reserved.
Thought leaders & celebrities share their tactics for success on the Lisnic podcast by Lisa Teh & Nick Bell
Copyright © 2023 Lisnic. All rights reserved.