Learn to earn
Learning Centre
---
"Constantly think about how you could be doing things better."
- Elon Musk, Investor & Entrepreneur
What is career counselling?
---
Career Guide
Establishing a career can be a long and confusing process. Developing your career requires you to consider a multitude of factors about yourself including your personality, desires, interests, skills, and values. Such critical self-reflection can be difficult to do by yourself but it's easy to get help. Career counselling offers a means to better understand yourself and what career path is a good fit for you. It's a process that can assist you in making choices about not only your career but also important life decisions.
Let's take a closer look at what career counselling is and what you can hope to gain from it.
WHAT DOES CAREER COUNSELLING DO?
Career development is a lifelong process. Part of it is deciding on what sort of job you want to do, but that's a short-term goal. Throughout your life, your situation, desires, and career expectations will change. You'll need to regularly make critical life and career decisions.
The goal of career counselling is to not only help you with immediate questions and choices about your career but also empower you with the skills and knowledge you need to make better-informed decisions about your life and career in the future.
WHAT TO EXPECT FROM CAREER COUNSELLING
A good career counsellor will help you find the skills, interests, and abilities that play to your strengths in the workplace. They will advise you about how to proceed down a career path. This might mean continuing with your education. Or it might mean considering a job change.
The counsellor will also help you determine your personality. To do this, you may also be asked to take an aptitude test, an IQ test, or a Myers-Briggs Type Indicator. This last type of test has become a popular method to determine a prospective worker's career options based on established personality traits.
During a career counselling session, you can expect to cover topics like these:
An assessment of your abilities, skills, and talents and which careers they fit into.
Identifying which factors influence your career development.
The level of education and acquired skills needed to pursue various careers.
What type of working environment you prefer, such as working in a small company or a large corporation.
How to find further resources and information about careers that interest you.
How much you might earn in a given career.
Advancement opportunities in the careers that interest you. You'll find which careers are more flexible than others.
Get advice about some of the steps you can take and help develop a plan to achieve the goals you've set.
During your counselling session, you will be encouraged to talk honestly and openly about your thoughts, feelings, likes, and concerns about your current career and what sort of work you want to pursue in the future. Career counsellors are skilled at sorting out your jumbled thoughts and can help put you on a sensible career path.
A career counsellor can also give you advice on how to improve the job you're already working in. For instance, topics such as tactics and techniques for earning a promotion, how to go about negotiating a salary increase, figuring out your optimal work-life balance could all come up for discussion.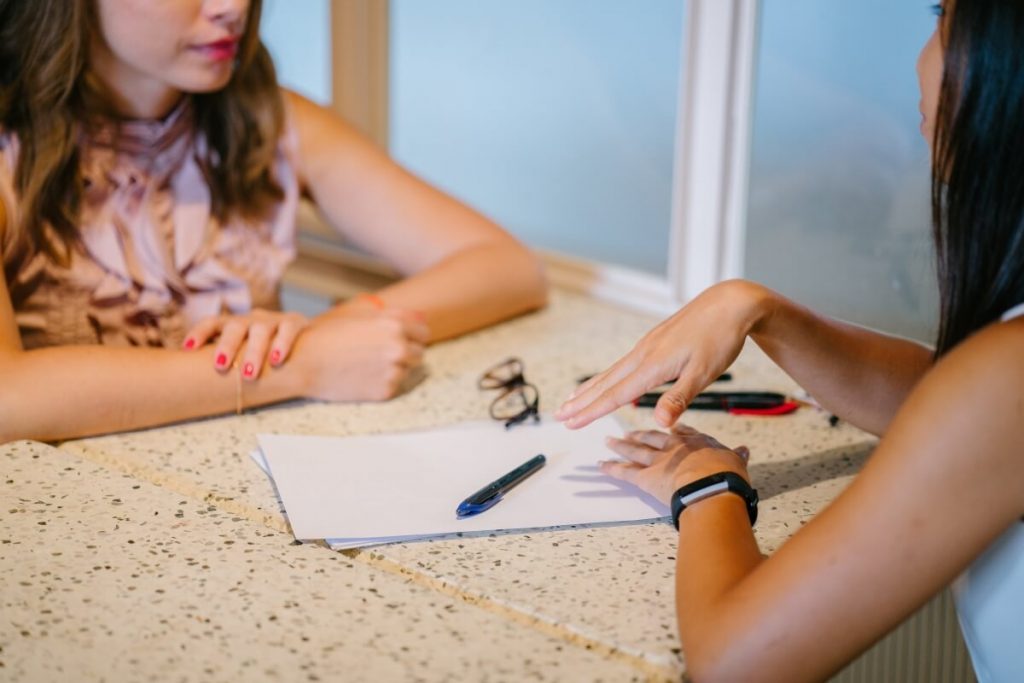 DO I NEED CAREER COUNSELLING?
It's not always easy to know if you need help with your career plan. But in general, if you're stuck on where to start with your work journey, dissatisfied with your job, or feel like you're in a dead-end career you may benefit from career counselling. Here are some situations where career counselling can help.
Not knowing where to begin. If you're a recent college graduate and not sure what to do now that you've got a major and a diploma, career counselling can help give you some direction and guidance on how to get started.
Being unhappy in your current job. If your job or the industry you're in no longer excites you, some career counselling can help you re-ignite your passion for your current job or help you transition to a new field.
You've wandered off your career path. Life can sometimes be unpredictable. When that happens, your once well-defined career path can get left behind. Career counselling can help you refocus your priorities and put you back in control of your working life.
You want to move ahead but don't know how. You like your job but want more out of it. A career counsellor can help shed light on the areas of opportunity and what you need to do to capitalise on them.
Generally speaking, the earlier you start working with a career counsellor, the better prepared you'll be to start making solid, informed decisions about your future.
WHERE DO I GET CAREER COUNSELLING?
Word of mouth is one of the best ways to find a good career counsellor. Asking a co-worker, friend, or a member of your personal network if they know of any place to get career counselling is an excellent way to get started.
If you're still in college or a recent graduate, the best way to find a career counsellor is by asking your school if they offer career counselling to graduates. Quite often, a college career office provides career counselling to alumni for life. If not, they could charge a lower fee than you'd pay for a private counsellor. If they don't offer such services, however, they can likely give you a good referral to a counsellor they trust.
If neither of those options applies to your situation, you can try searching at the National Board of Certified Counsellors, an organization that lists more than 66,000 credentialed career counsellors in more than 40 countries. They have a robust search feature that can help you narrow that number down to fit your specific needs.
THE BOTTOM LINE
Career counselling can provide guidance and instruction on pursuing a meaningful, fulfilling line of work. It's a service that can help anyone on their work journey, whether they're just starting down their career path or if they've been in the workforce for decades and are looking for a change.
Co-Founder of Lisnic 🌏 Founder of CODI Agency (Digital Marketing)📱
View Profile
Latest articles
Stay up to date
Sign up and be the first to know about our latest offers and news.
Want to know anything else?
We're an open book so hit us up if we've missed anything here or if there's something else you'd like to know.
List your business for FREE and be seen by ready to buy customers!
Copyright © 2023 Lisnic. All rights reserved.
Thought leaders & celebrities share their tactics for success on the Lisnic podcast by Lisa Teh & Nick Bell
Copyright © 2023 Lisnic. All rights reserved.