Learn to earn
Learning Centre
---
"Constantly think about how you could be doing things better."
- Elon Musk, Investor & Entrepreneur
What is business management?
---
Branding
No company in the world operates without a business management system. Everyone needs some sort of leadership, direction, and help. The only business management at the start of a company may be the owner, but the larger a company grows, the more management it will need.
Business management consists of handling all of the operations of a business from finances, to sales, to production, to marketing. There will be multiple departments to specialize in different areas, and they will all culminate to run the business as effectively as possible.
WHAT IS BUSINESS MANAGEMENT FOR?
Business management systems are built to oversee the production of the means of building the business, including production and services, marketing and budgeting. The business management is meant to keep everything working and running smoothly. Machines don't run without oil, right?
The whole purpose of a business management system is to set company-wide goals for business growth and to help the company reach them. Whether there is only one manager in a small company or thousands in buildings all around the world, a company's business management systems keep the company and its employees on the right track.
Some of the different departments that you'll experience within a business management system would be those of marketing, production, human resources, customer service, and more. Each department plays an integral role within each management system. Each piece that the department adds to the business meshes with another piece provided by another department to create all of the business operations.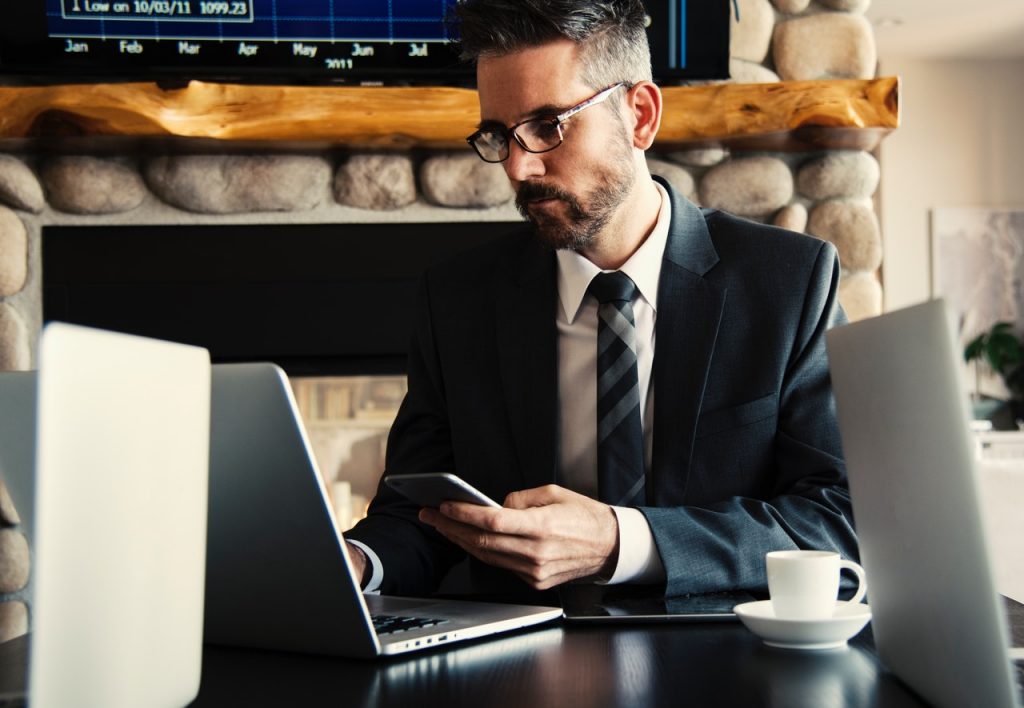 WHAT DOES BUSINESS MANAGEMENT LOOK LIKE?
A proper business management system will consist of different "level" employees who oversee another group of employees below their level. There are different types of managers, like:
Shift managers
Department managers
Store managers
District or Regional managers
There are also managers outside this realm of general types, but they are effective just the same. Your company might have an owner and an assistant manager, where another, much larger business may have managers in order by shift, assistant manager, store manager, district or regional manager, all the way up to the CEO of the company.
Having multiple levels of management creates a large amount of oversight that can be beneficial for preventing mistakes and allows employees to create a sort of specialization in the area that they manage.
WHAT ELSE DOES BUSINESS MANAGEMENT DO?
Business management systems are responsible for handling the directions in which the company is going to grow. A business needs to be analyzing their data frequently and adjusting to raise or change the data to fit their goals. The management system may incorporate managers for an analyst department, marketing department, and other departments that could help create the pathways to smash the goals that the company has set.
Based on the goals of the company that have been created by management, the marketing will be managed to draw in the necessary factors to reach them. You also need a management team to oversee the projects and help plan the next course of action.
Having an experienced business management team can lead your company to greatness because they'll already know and understand the avenues to development and be able to apply them to achieve the outcome you desire. They can utilize the various approaches to proper management and train other employees in the art of management.
HOW MANAGERS GET INTO BUSINESS MANAGEMENT
You have probably met managers throughout your life in various roles, but did you ever wonder how they got their job? The simplest answer is that it varies from person to person and company to company.
Some companies may prefer to promote from within and they may promote managers who have been loyal, do great work, and have a ton of potential for fulfilling the job duties based on experience gained with the company. Other companies may desire management candidates who have a degree in the field or in management, require a minimum amount of experience, and hire people who are not already with the company.
Business management degrees are generally Bachelors of Science, but are available in Masters, Doctoral, and PhDs, too. People who obtain these degrees are technically qualified for many lower level management positions, but higher management positions may require a business degree before consideration for the position.
ARE THERE RISKS IN BUSINESS MANAGEMENT?
Like any other business endeavor, there are risks, even within the business management system. Being able to identify these risks if or when they arise is important for keeping your management structure intact. Regular assessments of your company should keep risk low by helping you catch them before they hurt.
You need to first identify the risk and what kind of risk it is. Is it a physical risk? A technological risk? A strategic risk? Knowing the risk you are facing makes it possible to circumvent it. Once the risk is identified, the level of risk is determined and a solution needs to be presented.
Having a team on-hand who can analyze and combat risks is an essential step in a business management system. It allows the company to maintain a business to even need a management system for. A business should also seek enough insurance coverage to handle a loss that could come due to risks that may develop.
SUMMARY
A business management system is a highly important aspect for any company, and being sure to develop the right one for your company is imperative. Your business management team is there to help you boost everything about the business, including production, sales, marketing, and more.
Having the right team for the job means that your business continues to flow smoothly while your team is in the background keeping all of the wheels of the machine nicely oiled. Proper management can help your company soar, while improper management will only drag you down.
Only you can put together a business management team that meshes perfectly with goals of the company, and you'll need it to help you rise to the top of your market.
Co-Founder of Lisnic.com 🔥 & Founder of 12 digital agencies 🎯
View Profile
Latest articles
Stay up to date
Sign up and be the first to know about our latest offers and news.
Want to know anything else?
We're an open book so hit us up if we've missed anything here or if there's something else you'd like to know.
List your business for FREE and be seen by ready to buy customers!
Copyright © 2023 Lisnic. All rights reserved.
Thought leaders & celebrities share their tactics for success on the Lisnic podcast by Lisa Teh & Nick Bell
Copyright © 2023 Lisnic. All rights reserved.