Learn to earn
Learning Centre
---
"Constantly think about how you could be doing things better."
- Elon Musk, Investor & Entrepreneur
What is a marketing campaign?
---
Business
Marketing campaigns are employed in every business, whether large or small. Getting the word out about your business to grow your market and profits requires an execution plan. Effective marketing generates revenue that you wouldn't bring in without sharing your products or services, and there is more than one way to be effective.
Before you begin a marketing campaign, you need to recognize the goal you wish to achieve with the campaign. Developing a target then devising a great advertisement strategy is the best way to achieve success with a campaign. What exactly is a marketing campaign, though?
WHAT IS A MARKETING CAMPAIGN?
A marketing campaign is a well thought out and analyzed plan for advertising that is intended to bring in more business and keep a company in the consumer's mind. A campaign should have a strong theme that can be adjusted to different types of consumers. Some of the best marketing campaigns utilize their theme to tell different bits of a story.
Marketing campaigns require more than just great advertising to be efficient. There are a few other factors in building brand recognition, such as:
More than one advertising medium
Similar but not identical messages
Setting up the consumer experience
Each marketing campaign has a purpose, but not every advertising method fits that purpose. Marketing campaigns vary in the best paths to growth, but every business can build and implement one.
WHAT KINDS OF MARKETING CAMPAIGNS ARE THERE?
You can run a simple marketing campaign that only requires one medium with one message, or you could build a larger, more complicated marketing campaign that will stretch across various platforms with slightly varied messages to bring in diverse consumers. There are several different types of marketing campaigns that target different outcomes.
Marketing campaign types include but are not limited to:
There are many more specific campaign types like these, all with different goals. You might need to use an email marketing campaign to bring in more sales from outside your city or state. Perhaps you need to build your market presence, so you run with a brand development campaign. Maybe you decided to send out coupons to drive revenue, so you mailed them to residences everywhere. Selecting the right type of marketing campaign can make or break your company.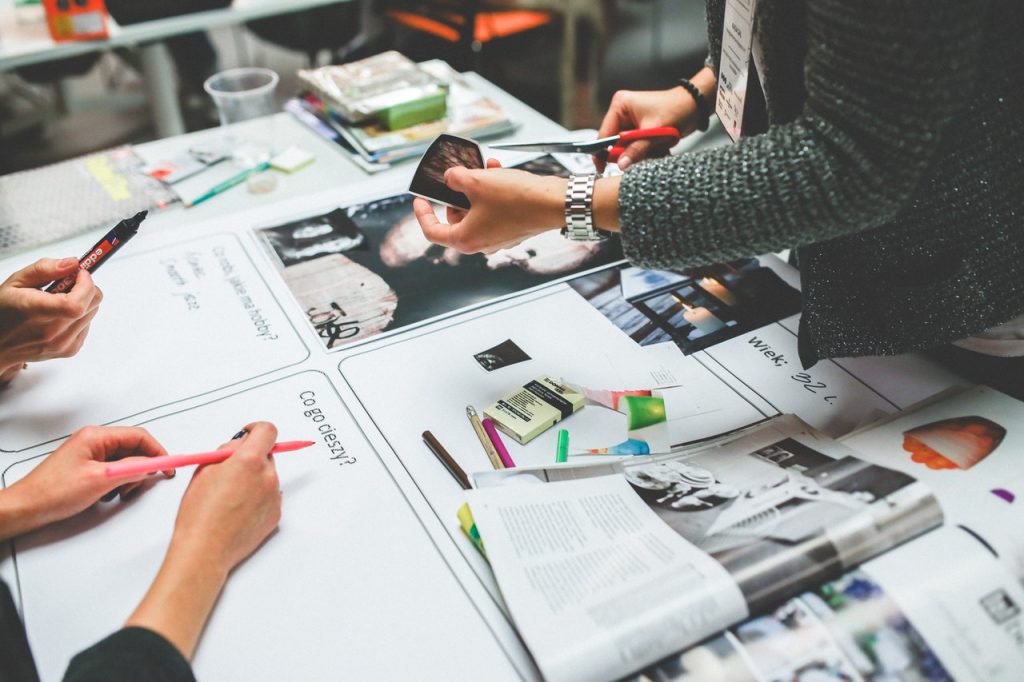 WHY DO COMPANIES NEED MARKETING CAMPAIGNS?
For a company to retain its position in the market and build business growth, it needs to run marketing campaigns. Without marketing campaigns, you leave your company to tread water until it drowns into the abyss of other companies who are actively running their campaigns.
Consumers need to see the same or similar advertisements between three and twenty times per day for it to stick in their memory on a conscious level. If you advertise once, you'll be lost in a blur of non-stop commercial ads that take over consumer thought and drown yours.
Whether your goal is to build a new clientele or forge partnerships with other companies, you'll need an effective marketing campaign. Being able to strengthen your brand helps solidify you in the minds of the people. Large corporations even run huge marketing campaigns.
Corporations are usually already a mainstay in the minds of consumers, but they still develop massive marketing campaigns. Why? Because even the largest, most popular company can go under, and if the business never advertised again, it would be a very high possibility.
WHAT ARE OTHER BENEFITS OF MARKETING CAMPAIGNS?
There are other benefits to marketing campaigns outside of revenue. Marketing campaigns can direct consumers to do things outside of spending money with your company. They can help build relationships with other companies and consumers. You can use the data from marketing campaigns to help analyze what works, what doesn't work and adjust your campaign for more efficiency.
Sometimes companies benefit from partnering with another company for a marketing campaign. Maybe the goal is to raise money for a specific organization, and your company partners with that organization to run a campaign. That campaign allowed your company to align itself with a cause while spreading information about itself to new consumers. It also allowed the organization to reach beyond their usual spread to new potential donors or volunteers.
Many companies run multiple marketing campaigns at the same time for different purposes. A company is generally trying to grow in all directions at the same time. Among the multiple campaigns, there's sure to be the main focus, much of which will rely on consumer acquisition and/or brand recognition.
HOW TO BUILD A MARKETING CAMPAIGN
Gather a marketing and sales team to sit down and plan out what you need and how you can get there. Develop the goals for each marketing campaign, devise the advertising output you need to generate the profit you project, then figure in the budget and the mediums you can use within the budget.
You need a strong message, a goal for growth, and a method for advertising. Do you advertise on social media or in commercials? By newspaper or billboard? The method that you choose needs to fit the audience you are trying to bring in. Tailored campaigns aim for a specific audience to bring in, but it can still draw in other audiences, too.
If you're looking to jump-start multiple marketing campaigns, and you don't know the best way to do it, you can even hire professional marketing agencies to run your campaigns for you. They can build the entire campaign to your specifications with the experience to know what works and what doesn't.
SUMMARY
Every company that ever wishes to bring in money has to market. Companies would all fade away if they didn't advertise, and marketing campaigns allow them to stay in the forefront while also creating interest in deals with other companies.
Marketing campaigns are strategies that are built, analyzed, and implemented to create growth within a company through effective advertising, and every business needs at least one.
Co-Founder of Lisnic 🌏 Founder of CODI Agency (Digital Marketing)📱
View Profile
Latest articles
Stay up to date
Sign up and be the first to know about our latest offers and news.
Want to know anything else?
We're an open book so hit us up if we've missed anything here or if there's something else you'd like to know.
List your business for FREE and be seen by ready to buy customers!
Copyright © 2023 Lisnic. All rights reserved.
Thought leaders & celebrities share their tactics for success on the Lisnic podcast by Lisa Teh & Nick Bell
Copyright © 2023 Lisnic. All rights reserved.