Learn to earn
Learning Centre
---
"Constantly think about how you could be doing things better."
- Elon Musk, Investor & Entrepreneur
What do you need to do to become a CEO?
---
Business
CEO's aren't made overnight. If they were, the world would be clamoring with thousands of people engaged in a heated power struggle with their neighbor. Becoming a CEO requires leadership, intelligence, and perseverance—just to name a few characteristics.
Unless you've successfully founded your own company or inherited one, it's very unlikely that you can become CEO without first working your way up. And in order to do that, you need to get your foot in the door with the company you hope to one day take charge of. This requires having:
An education
Getting involved
A good attitude
Drive and determination
Being fearless
Granted, these are just a few of the characteristics that make a good CEO. Pretty soon you'll see that the path to getting to the top isn't exactly a picnic in the park.
Let's get started!
AN EDUCATION IS THE FIRST STEP TO ACHIEVING YOUR GOAL
First and foremost, education is by far the most important step you can take towards achieving your goal. Without an education, it's unlikely you'll get the job you want. If you're unsure of what degree you'd like to pursue, keep in mind that most successful CEO's have degrees in areas of study like business, law, or accounting.
While you may think your stint in education is over after you get your degree, think again. Many CEO's go on to get their MBA from top-rated schools like Harvard, Yale, and Princeton. The university you attend for your undergrad degree doesn't matter much, and many CEO's have attended schools in their hometowns. For continued education however, the school's name matters.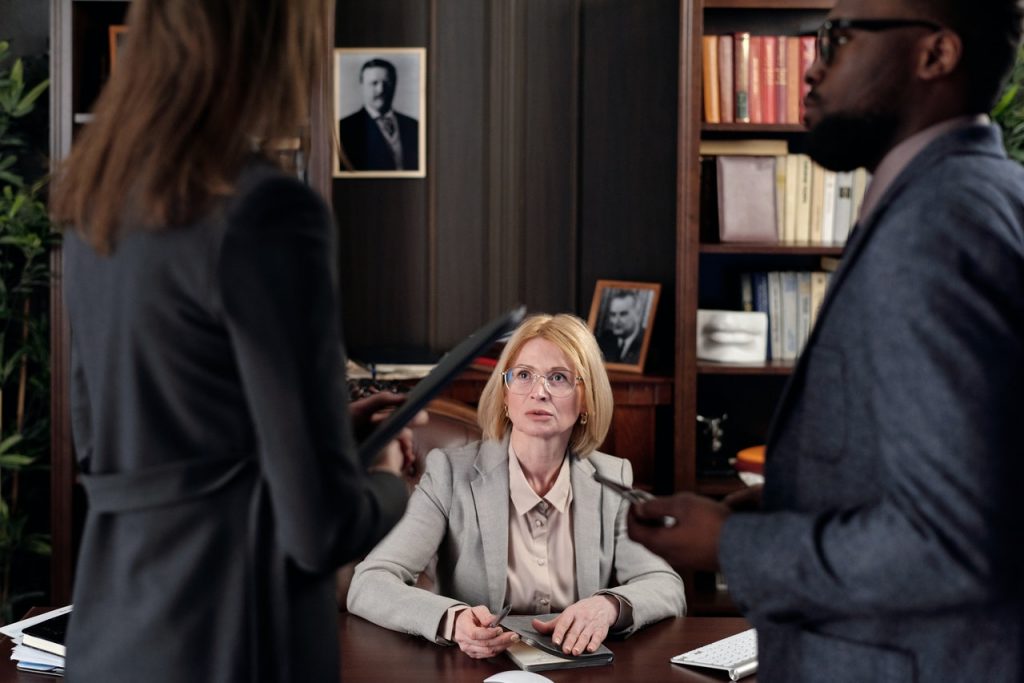 EXTRACURRICULARS ARE YOUR FRIEND IF YOU WANT TO PROVE THAT YOU CAN BE A LEADER
If a knack for leadership isn't something you were born with, try to challenge yourself by participating in skill-building opportunities. This can include things like:
Coaching a sports team
Participating in a debate
Helping a charity or non-profit organization
In doing these things, you're exposing yourself to new experiences that will teach you invaluable skills like leadership, problem solving, and communication.
I'VE RECEIVED AN EDUCATION, NOW WHAT?
You may be eager to get right to work right after finishing up school, but before you do, consider using any connections you may already have. For example, you may want to reach out to your mentor at a past internship or someone who has helped guide you in the right direction in the past.
Internships are your best bet, and many people get offered jobs right out of school at places they've interned at in the past. In fact, some people never leave the company once they've got their foot in the door. This is because it's the easiest way to get to the top of the corporate totem pole.
Large companies tend to hire internally when new positions open up, especially if the positions are higher up. It may take a few years but if you pay your dues and spend enough time at your company, you'll be on the fast track to becoming CEO.
A GOOD PERSONALITY GOES A LONG WAY IF YOU WANT TO BE CEO
While working your way up the corporate ladder, it's likely you'll step on a few toes along the way. Chances are you won't be the only employee looking to climb their way to the top. The best way to deal with this is by being the bigger person. When selection committees gather to choose who they want to promote, chances are they won't just be looking for a decent track record, but someone who is also easy to work with.
Granted, being a good CEO is more than just winning a popularity contest. It's also about hearing the needs of your employees, providing good leadership, and being able to make decisions that will benefit the company.
BECOMING A CEO TAKES MORE THAN JUST WANTING IT, YOU'VE GOT TO HAVE DRIVE, TOO
Many current or former CEOs all have one thing in common— they've worked their butts off to get to where they are. It takes more than just clocking in and out of the office day after day. For many, this also means putting in time outside of work.
Legendary CEOs like Jeff Bezos and Bill Gates all started out knowing what they wanted from a young age. They put in the time and effort even before they had an inkling of what kind of empires they were about to build. Bezos famously worked out of his garage, while Gates spent hours after school learning how to program on computers.
The sooner you get started, the easier it'll be to get the ball rolling.
DON'T BE AFRAID TO MAKE RISKY DECISIONS IF YOU WANT TO BE SUCCCESSFUL
Studies have shown that people who are more willing to take risks end up landing their dream job much faster than those who take the safe route. In fact, researchers noticed that those who had a history of making bold moves beat out their colleagues who may have gone to better schools when applying for the same job.
You too, can start making a name for yourself by thinking outside of the box at your company. Don't be afraid to let your ideas be heard, no matter how outlandish they may seem to others. If you truly believe that what you have to say can be beneficial to your company, why not go out on a limb?
SUMMARY
Becoming a CEO is no easy feat, and certainly not a career path for the weak. It takes a lot of work, sacrifice, and determination to get to the very top. It's important to recognize that it takes more than just having a degree from a fancy school. It's also about maintaining good connections, having good leadership skills, being a hard worker, and not being afraid to take risks. It's not a job for everyone but if you truly believe you can do it, why not go for it?
Co-Founder of Lisnic.com 🔥 & Founder of 12 digital agencies 🎯
View Profile
Latest articles
Stay up to date
Sign up and be the first to know about our latest offers and news.
Want to know anything else?
We're an open book so hit us up if we've missed anything here or if there's something else you'd like to know.
List your business for FREE and be seen by ready to buy customers!
Copyright © 2023 Lisnic. All rights reserved.
Thought leaders & celebrities share their tactics for success on the Lisnic podcast by Lisa Teh & Nick Bell
Copyright © 2023 Lisnic. All rights reserved.