Learn to earn
Learning Centre
---
"Constantly think about how you could be doing things better."
- Elon Musk, Investor & Entrepreneur
What career is right for me?
---
Career Guide
Finding the right career is one of the most important decisions you will make in your working life. Making this choice — or even just thinking about it — is a highly stressful experience for many people. And that's understandable. There are so many career options to choose from, it's not easy to pick one that you'll find emotionally satisfying, financially rewarding, and fit your lifestyle perfectly.
When considering what career may be right for you, it's important to look at your personal strengths and weaknesses (be honest!), what type of activities and topics interest you, what kind of working environment you are most comfortable in, and your personal values.
WHAT'S YOUR WORK PERSONALITY?
When trying to determine what career best fits you, you have to first take an honest look at yourself. You have to do a little research to determine how you work best and figure out who you are when you're at work. In short, you need to determine what your work personality looks like.
This is distinct from a general personality test. Rather, discovering your work personality helps to determine which jobs line up with your strengths, which areas you could further develop, and can narrow down your career needs. Overall, such a test is a big first step in helping you dial in a career that you'll find enjoyable and meaningful.
Identifying your working style is critical to determining what career is a good fit. Once you understand how you work, you can more readily identify what type of work environment will best fit you.
THE CAREER TEST
One of the easiest ways to determine your perfect career is to take a career test. You can find many assessments like this online, and they offer different areas of focus. It's helpful to identify which type of test you're taking, whether it's a general interest test, a career aptitude test, a personality test, or the more specific work personality test.
Here's a brief look at some of the different tests you'll find and what they can tell you about how you'll match up with a given career.
An interest test, as the name suggests, helps you identify those careers that you might be interested in. However, this type of test doesn't focus on whether or not they're a good fit for your personality.
An aptitude test, however, looks at the skills you have and how they could apply them to different careers. But, again, this type of test doesn't necessarily tell you if a given career is a good fit for you.
A personality test breaks down your general personality and suggests some careers that may be a good fit.
A work personality test is like a personality test, but with a greater focus on who you are in the workplace. It will then provide results that suggest careers that would fit with your work personality.
Taking such a test on the internet is very convenient, and most of them can be taken with a small entry fee or even free of charge. Plus, they provide you with the results quickly, usually as a report or form you can download.
You can also take a career test under the direction of a career counselor or advisor. These are pen-and-paper tests that usually require you to travel somewhere, like an office. These may provide more tailored results than an online test, but are less convenient.
A PROFESSIONAL OPINION
Even if you don't take an in-person test from a qualified career counselor or career development expert, visiting such a professional can help steer you down the right career path. These professionals can also offer coaching and guidance based upon what they've observed about you, what you've learned about yourself, and the results of any career tests you've taken.
Career counselors are more expensive than taking an online test of course. If you don't want to pay for an expert's career advice, many colleges and universities offer some form of career services to their students, alumni, and even, in some cases, the community at large. Other low-cost options include visiting the local public library or any community career counseling office that may be in your area.
Coupled together, an online career assessments and subsequent research or advice from a career professional will help you build a good roadmap to finding which careers are right for you.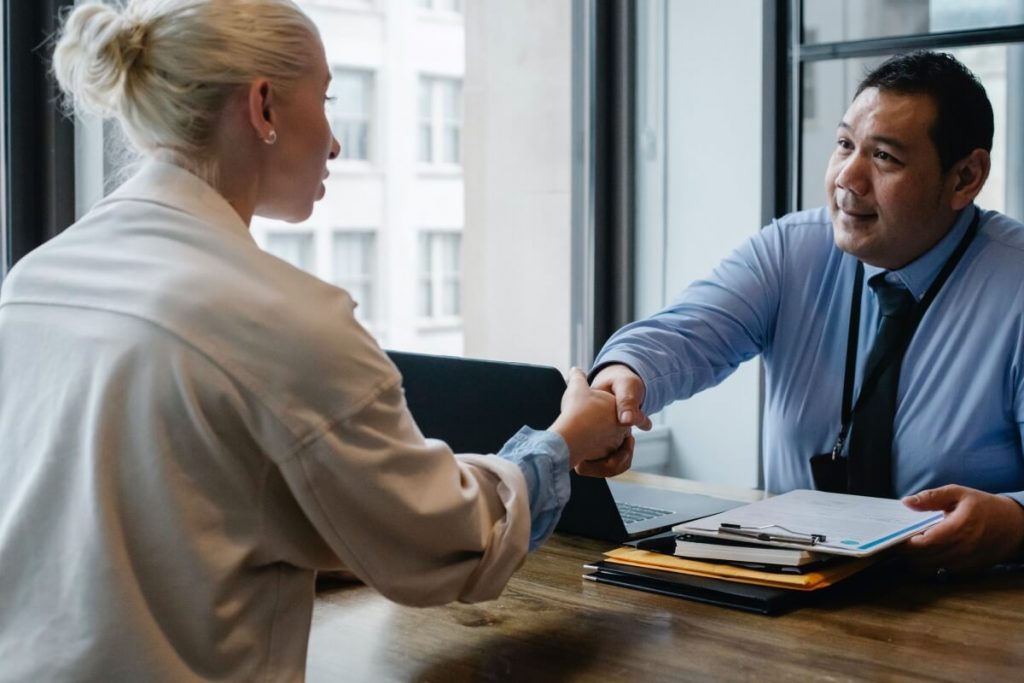 MAKE A LIST, DO A SEARCH
Once you've gone through the above processes, you'll probably have many occupational paths that fit with who you are. But your work isn't done yet. You'll probably notice some of these jobs may be more interesting to you than others. Spend some time to prioritize these options, then, based on your preferences, start a job search.
A job search, or at least a little research into each job, will give you an idea of the requirements, responsibilities, and rewards of each job on your list. You'll get a good idea of the day-to-day demands of these jobs and the average salary of each. It's not a good idea to choose a job based on salary alone, but it's nice to know how they compare.
Once you've gathered all the information, you'll be able to make a more informed decision about which career to pursue.
THE FINAL CHOICE
Now that you've done your research and have all the information about a few different careers at your fingertips, it's time to consider what steps you need to take to ensure you're qualified for the jobs you want. You may need to get more education or work towards another degree. Or you might need to take specialized courses or undergo industry-specific training to be considered for certain jobs.
This is also a good time to find out if your favored career offers enough opportunities. It's possible that there's currently no demand for a particular job. Or maybe there's a high demand for a job that wasn't at the top of your list. Either option could cause you to re-think your career trajectory.
IN SUMMARY
Considering what type of career best suits who you are is an important step in finding a job that fits your lifestyle, gives you a sense of fulfillment, and meets the financial needs of you and your family.
When making such a choice, it's important to carefully assess the different aspects of who you are, including your personality (and work personality), what you're good at, and what interests you. It's equally important to consider each aspect of any potential jobs that appeal to you and how they fit with who you are.
Co-Founder of Lisnic 🌏 Founder of CODI Agency (Digital Marketing)📱
View Profile
Latest articles
Stay up to date
Sign up and be the first to know about our latest offers and news.
Want to know anything else?
We're an open book so hit us up if we've missed anything here or if there's something else you'd like to know.
List your business for FREE and be seen by ready to buy customers!
Copyright © 2023 Lisnic. All rights reserved.
Thought leaders & celebrities share their tactics for success on the Lisnic podcast by Lisa Teh & Nick Bell
Copyright © 2023 Lisnic. All rights reserved.