Learn to earn
Learning Centre
---
"Constantly think about how you could be doing things better."
- Elon Musk, Investor & Entrepreneur
What are the best investment companies?
---
Investment
Investment companies have been around since the stock market became something anyone could be a part of. However, for a long time, these companies were really only available to people that had a fair amount of money to invest.
In recent years this has changed and even small or mid-level investors can get involved in the stock market through these investment companies. In this post, we will go through the different types of investment companies and explain why choosing the right investment company matters.
TYPES OF INVESTMENT COMPANIES
To start, let's go through the three different kinds of investment companies and what makes them different from one another. The three types of investment companies are:
Full Service
Self Directed
Blended
All of these have their own benefits for different kinds of investors so let's go through each of them to see which is a good fit for your investment plans.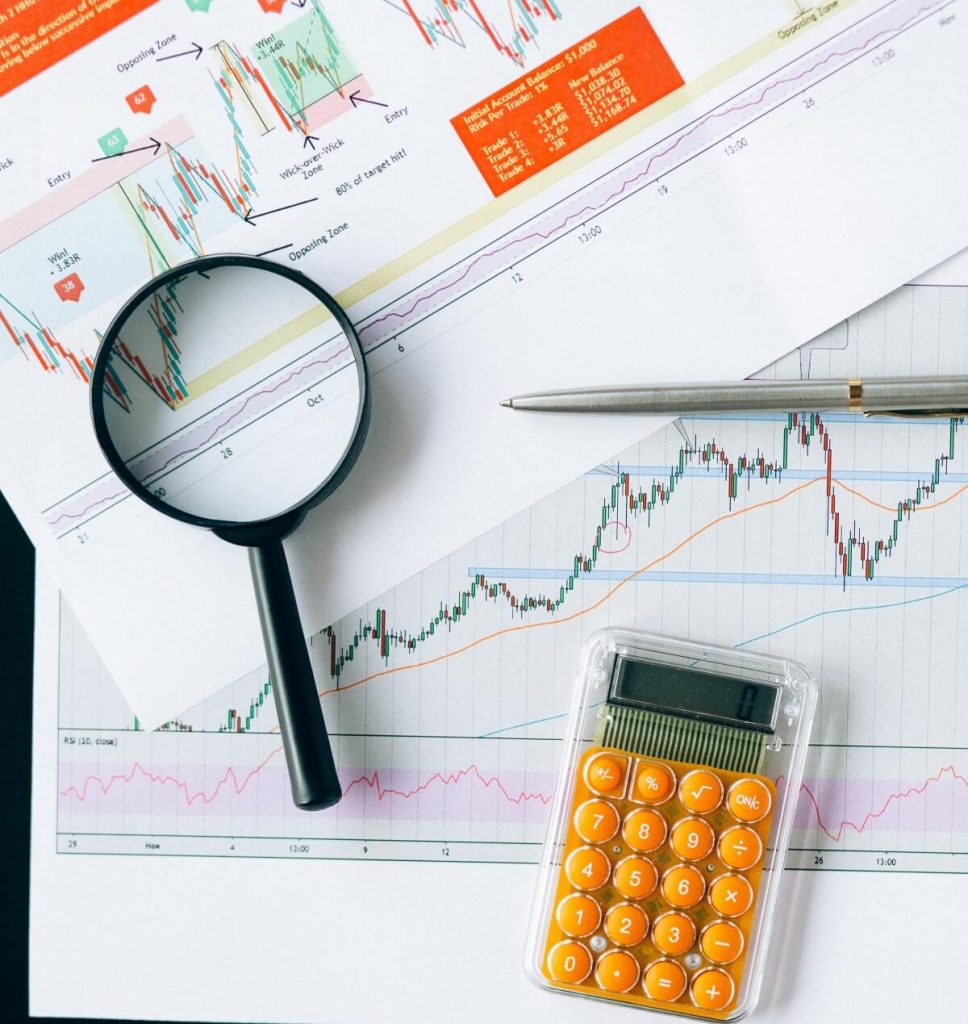 FULL SERVICE INVESTMENT COMPANIES
Full service investment companies are more about providing service to their investors and give expert advice to help them succeed in the market. Some things that differentiate full service investment companies from the others are:
They guide you to find your personal goals and manage your investment portfolio
They have advisors that can meet with you over the phone or in person.
Fees are higher
These types of companies are best for investors who want a more personal touch to their investing plans. They prefer to have an actual expert aid them in investing in the right stocks. Some examples of these types of companies are:
Edward Jones
RBC Wealth Management
Thrivent Financial
SELF DIRECTED INVESTMENT COMPANIES
These kinds of investment companies are more hands-off than full service ones and aid your thought process but don't make your investing choices for you. The trademarks of self directed investment companies include things like:
Calculated algorithms that show which stocks are trending upwards
Help center and online articles to guide investors
More general advice and less personal
Usually lower fees
These kinds of investment companies are typically sought out by investors who are looking to make most of the decisions themselves but just need a little guidance. Also, for those that don't want to pay as much in fees, these companies are more appealing. Some examples include companies like:
BLENDED APPROACH INVESTMENT COMPANIES
Much like the name implies, these investment companies offer a little bit of both sides of the other two investment companies. They usually offer investors an option to choose between a more full service or self directed way of investing.
Typically, these companies are very flexible in how they accommodate their investors and their fees will be different depending on which service you choose. Some investors will look to do a more hybrid approach using these companies. Some examples of balanced approach investment companies are:
CHOOSING THE RIGHT INVESTMENT COMPANY FOR YOU
It is especially important to think about which investment company is the right choice for you if you are a small-time investor. Taking a hit on your portfolio means a lot more if you only have a few thousand dollars to work with and the proper investment company can make sure you take minimal damage if the market dips.
The first thing to think about is the amount of fees you are paying. For full service investment companies you will likely be paying more in fees but work around to see which ones are offering the lowest and you can save all kinds of extra money at the end of the day.
For that matter, more people have been going towards self directed investment companies because of their low fee rates. So as long as the investors get the information that can help them, the lower fees typically outweigh the extra help from an expert broker that full service investors pay for.
On the other hand, level of service is something to pay attention to. If you are a beginning investor you will want to find a company that has more than just the annual phone call to go over your portfolio.
Big-time investors will almost always have a team of advisors around them to guide their next moves and these investment companies try to give smaller investors the same kind of advice they have. If an investment company has a call center or easily accessible line of communication that is always a plus.
Plus, a good investment company will always try to educate you about the world of investments and how to read the market for yourself. No beginning investor wants to simply throw darts at a board to see what stocks to invest in, which can be exactly what it feels like at the start.
Many investment companies will host blogs or have some kind of resource available that can educate their investors to use their money better. Even full service investment companies that try to make it as easy as possible on you to invest should have a way to educate their clients and allow them to succeed on their own in the world of stocks.
SUMMARY
There are many claims from many companies that they are the best investment firm out there and can help you find the right stocks to get rich. However, the best one for you really depends on the person you are and what kind of capital you bring to the table.
There are three different types of investment companies (full service, self directed, and blended approach) and all have their benefits for the right types of people.
When researching these companies, try to find ones that have lower fees but still offer quality service for when you need to ask questions about your portfolio. Also, look for a company that educates you to become a better investor and gives you the tools you need to become successful on your own.
The stock market is a harsh market to be a part of but finding the right company to guide your investments can make all the difference in succeeding and failing.
Co-Founder of Lisnic 🌏 Founder of CODI Agency (Digital Marketing)📱
View Profile
Latest articles
Stay up to date
Sign up and be the first to know about our latest offers and news.
Want to know anything else?
We're an open book so hit us up if we've missed anything here or if there's something else you'd like to know.
List your business for FREE and be seen by ready to buy customers!
Copyright © 2023 Lisnic. All rights reserved.
Thought leaders & celebrities share their tactics for success on the Lisnic podcast by Lisa Teh & Nick Bell
Copyright © 2023 Lisnic. All rights reserved.