Learn to earn
Learning Centre
---
"Constantly think about how you could be doing things better."
- Elon Musk, Investor & Entrepreneur
What are the 10 qualities of an ideal organisation to work in? | Lisnic
---
Culture
Employees are looking to work in an environment that helps them become more productive and energised to achieve the business's goals. When employees leave for someplace else, they want to leave on good terms.
When this happens, make your workplace the one they talk about for years to come (the good things of course!). To do so, read this list below and make sure your business or organisation takes some notes!
1. Excellent relationship between employers and employees
It is super important that an employer maintains a good relationship with their employees (and vice versa). Both should work towards a professional working relationship that will help them mutually understand the business goals that need to be set. This relationship could have some friction if you are demonstrating poor leadership skills.
2. Clear goals for both employers and employees
As mentioned in the previous example, there must be a mutual understanding of what the business's goals are. The employer sets them and knows how important they are to achieve them. Likewise, the employee knows this and will do whatever they can to make sure they are met.
3. Work-life balance is encouraged
Work is important and goals need to be met, but no one should ever be overworked.
It's important to make sure that employees get a break so that they can focus on home life and spend time with family. They should also unwind and do the things they want to do outside of work. Maintaining a work-life balance will reduce instances of burnout and help the mental health of your workers.
4. Training is made accessible
For those interested in learning new things about their job or careers, make training easily accessible. Point them in the right direction and let them know how they can perform their job well and advance their skillset.
5. The lines of communication are kept open
Super key quality. You want to make sure you are willing to communicate with your employees. Likewise, your employees should be available to communicate with you when you need them to.
Ask questions regularly. When asked about something, do your best to answer. Communication is a two-way street, so keep it open all the time.
6. Excellent leadership
Whatever your leadership style is, it is important to make sure you are a strong leader who leads by example. Employees want a leader that is decisive and knows exactly what they are doing. When things go south, they trust them to get the company back on track. Excellent leaders are made by making crucial decisions. They know that while the decisions can be tough because of consequences, it shows that they are up for the challenge.
7.  A solid structure
An organisation should have a clear setup where everyone knows what the chain of command is. Who takes over the duties when the manager is not able to? Employees want to know who they need to report to. It is also important to make sure that the structure does not hinder the growing process of your company.
8. High morale
If there is one thing that your organisation should have, it's high morale. It will certainly show when your employees are exceeding expectations. They will also be in a better mood when they are working and interacting with clients.
A high morale will make employees more productive. If you keep the morale high, you can expect good things to come (as will your employees).
9. The ability to adapt to change
There will come a time when major shifts and changes occur and an organisation must be ready to accept the new conditions. The changes might be to leadership, policy, or company structure, but it will give employees the opportunity to understand why these changes happened and enough time to find out how to adapt when changes occur.
10. A team that works together
An organisation is guaranteed to succeed when the team works together to achieve the business's goals. Everyone pitches in and does their part based on their specialties and responsibilities.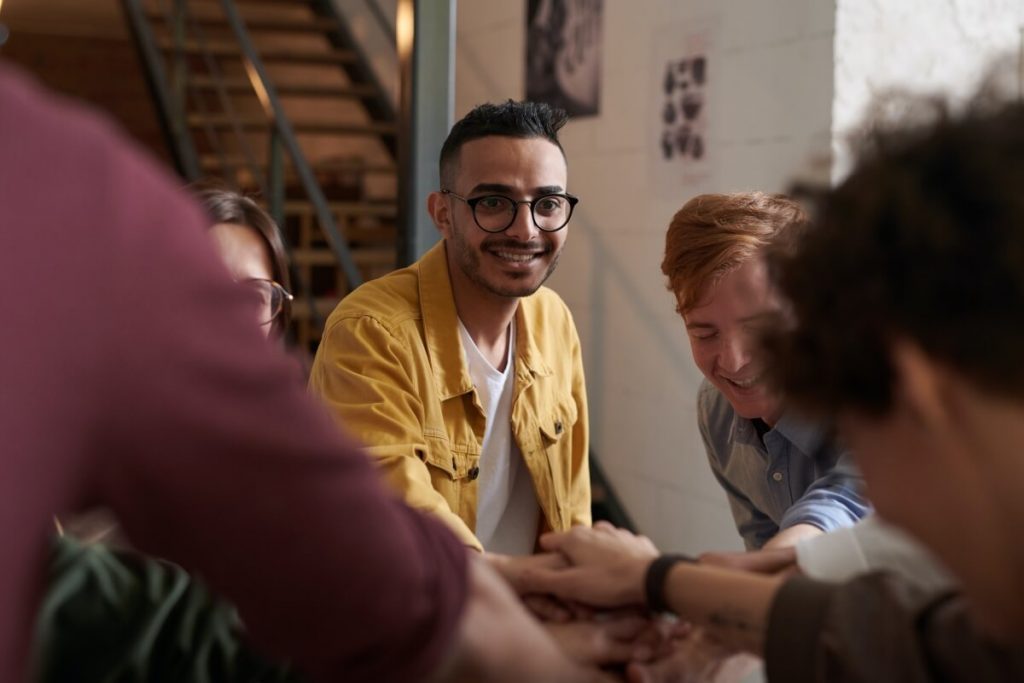 Benefits of leadership at work
When it comes to leadership, you have the power to inspire your employees to do better. As a leader, you can reward good work and deter poor performance.
Leadership gives you the chance to execute your vision. How will your organisation operate now and into the future? What goals are you looking to achieve?
Learn from an expert
Our Lisnic Mentors can help you shape an organisation that has all the above excellent qualities. No matter what the industry, we'll be able to match you with an expert so that you can take your business to new heights.
If you need assistance with your business, Lisnic will gladly help. We are proud to network ourselves among many business leaders with a wide variety of specialties. Contact us today and we'll point you in the right direction.
Co-Founder of Lisnic 🌏 Founder of CODI Agency (Digital Marketing)📱
View Profile
Latest articles
Stay up to date
Sign up and be the first to know about our latest offers and news.
Want to know anything else?
We're an open book so hit us up if we've missed anything here or if there's something else you'd like to know.
List your business for FREE and be seen by ready to buy customers!
Copyright © 2023 Lisnic. All rights reserved.
Thought leaders & celebrities share their tactics for success on the Lisnic podcast by Lisa Teh & Nick Bell
Copyright © 2023 Lisnic. All rights reserved.