Learn to earn
Learning Centre
---
"Constantly think about how you could be doing things better."
- Elon Musk, Investor & Entrepreneur
Top 5 tips for getting your dream job
---
Business
We all hope to land our dream jobs, but they always seem to be too far away or to require too many obscure classes, specific degrees, or years of experience. In truth, getting your dream job might not be as difficult as you imagine.
Today, let's break down the top five tips for getting your dream job regardless of your industry.
BUFF UP YOUR RESUME
One of the best things you to do to better your odds of getting a dream job is to buff your resume up as much as possible. Your resume is the first thing that a potential employer will see about you, and everyone only ever gets one chance at a first impression.
To this end, spending a lot of time on your resume and making sure it's as shipshape as possible will go a long way toward ensuring that you both get an interview and get hired for your dream job.
To buff up your resume as best as possible, consider the following:
Make sure everything on the resume is grammatically correct. Small spelling or wording errors might not seem like a big deal, but every little thing counts when you're competing for an ideal position.
Be sure to include your most recent and relevant work experience, not only one or the other. Your resume is a snapshot of your story: include the relevant and recent parts to give your employer the best picture possible.
Highlight relevant skills instead of filling your resume with everything you happen to know how to do. Employers these days appreciate brevity more than fluffy content.
In addition, be sure to list plenty of excellent references that will give you a sterling reputation if your potential employer decides to give them a call or shoot them an email.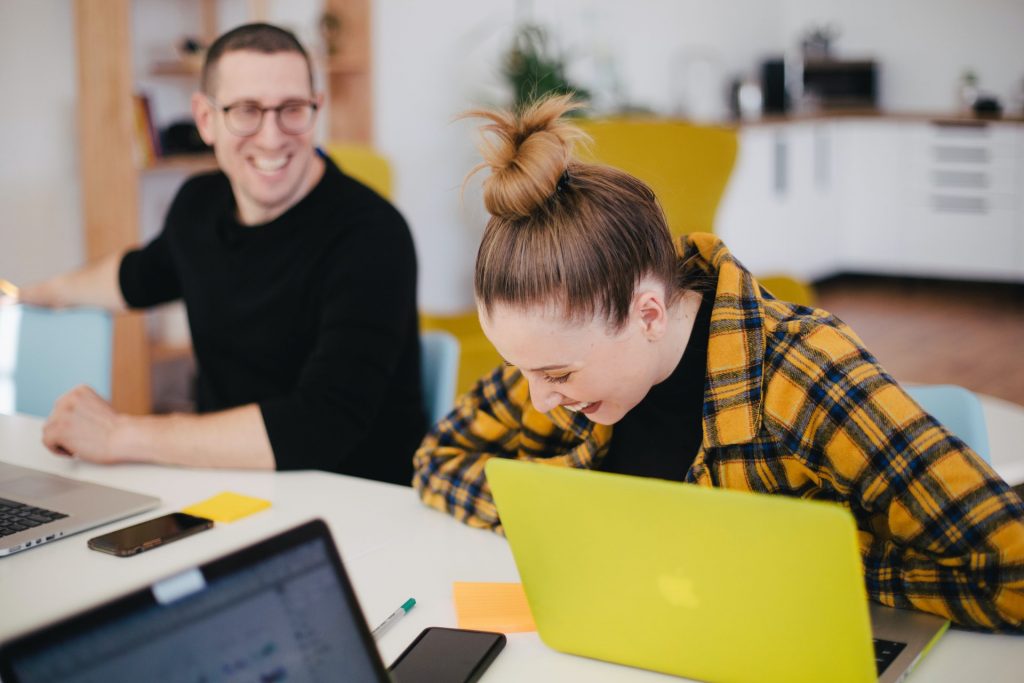 BUILD A GOOD NETWORK
Secondly, it's always a great idea to build an excellent network of peers, acquaintances, and mentors in your industry or niche. It's no stretch to say that who you know is almost or as important as what you know in many modern business environments.
Your network will be able to open up doors to new jobs, connected to people who can lead you to your dream occupation, or teach you new and valuable skills that will help you ascend to new professional heights.
If you don't already have a network, you can build one by friending or connecting with coworkers and peers on Facebook and LinkedIn. Odds are you can also add many of your high school and college former classmates.
If you graduated from college, you might already have a built-in network in the form of your school's alumni network. This is a valuable resource; don't discount what it can do when it comes to finding and securing an excellent job.
ALWAYS ADD NEW SKILLS
Having a college degree is only the beginning of your professional education. In truth, you should always try to add new skills to your repertoire whenever possible, and always be taking classes when you are in between jobs.
Doing this does two things: for one, it shows your employer that you're constantly looking to develop and become better than your current self, and for another, it opens more professional doors based on newly acquired skills.
For instance, say that you went to college for architecture. But then you took several classes in coding or digital art design. You can use these classes and put them on your resume as proof that you can leverage your architecture skills for creating new digital environments, not just buildings in the real world.
Such a diverse resume is more likely to land you an ideal job than a resume where you only have a few very select skills suitable for a single niche.
JOB REQUIREMENTS AREN'T ACTUALLY REQUIRED
We all know the sinking feeling of finding our dream job on one of the many job boards around these days, only to see job requirements that are just outside of reach. However, job requirements that may seem to initially exclude you aren't really the end of the story.
In truth, many employers put exorbitant or unreasonable job requirements on their position listings. The purpose of this practice is to weed out any candidates that don't have the grit to apply anyway.
That's right: we're recommending that you apply to any job you think you're suitable for. It doesn't matter if you don't actually have five years of experience in the industry or some other technical skill that the position ostensibly requires.
In reality, most jobs can be fulfilled by a wide variety of individuals. If you have what it takes, you might be able to have your dream job even if you aren't fully "qualified", per se. Shoot your shot – you never know how well your resume might be received.
KNOW YOUR VALUE
Lastly, you should always know your value when seeking out your dream job. This might seem a little counterintuitive, but your dream job isn't really your dream job if it underpays you and forces you to work overly long hours.
Your real dream job is one that pays you a fair wage and one where you work for a boss that recognizes your value. To this end, you should only ever apply for positions that are worth your time and experience level.
Additionally, bring this knowledge into the interview phase of your job-seeking journey. Contrary to popular belief, underselling yourself is more likely to cause someone to pass you up for a new job than the opposite.
If you want your dream job, oversell yourself. Explain to your potential employer that you have tremendous value you can bring to their organization and that you're worth a high salary. There's a reason people inherently ascribe more value to higher-priced gifts; the same inherent truth applies to selling yourself during a job interview.
Following all these tips won't land you a perfect job by themselves. But they might just make the difference when you're trying to stand out amongst a sea of other capable candidates. Good luck!
Co-Founder of Lisnic 🌏 Founder of CODI Agency (Digital Marketing)📱
View Profile
Latest articles
Stay up to date
Sign up and be the first to know about our latest offers and news.
Want to know anything else?
We're an open book so hit us up if we've missed anything here or if there's something else you'd like to know.
List your business for FREE and be seen by ready to buy customers!
Copyright © 2023 Lisnic. All rights reserved.
Thought leaders & celebrities share their tactics for success on the Lisnic podcast by Lisa Teh & Nick Bell
Copyright © 2023 Lisnic. All rights reserved.