Learn to earn
Learning Centre
---
"Constantly think about how you could be doing things better."
- Elon Musk, Investor & Entrepreneur
Top 5 exercises to increase your mental strength
---
Mental Health
Although the term 'mental strength' is commonly used, there may still be misunderstandings surrounding it. This article isn't a list of geriatric tips for not losing your keys or ways to remember your grandchildren's names. Here, mental strength means fortitude, tenacity, and a can-do-it spirit.
However, tenacity doesn't just mean closing your eyes and ears to the challenges around you and blindly and foolishly 'Going for it.' Rather, mental strength requires a clear understanding of the world around you, your place in it, and your potential.
SET GOALS
Success varies: For Hicham El Guerrouj it meant setting the world record by running the mile in 3 minutes and 43 seconds, but for Joey Chestnut, of Major League Eating fame, it meant setting a world record by consuming sixty-six Nathan's hot dogs in twelve minutes. The point is, success can take different forms.
What are your goals? If you know your destination, you can begin planning your route. Goals can be:
External (Ex. Aiming to shed five pounds next month.)
Internal (Ex. Increasing patience and hence, stopping a habit of interrupting others.)
Long-term (Ex. Being promoted to a management position during your career.)
Short-term (Ex. I plan to finish this book by Saturday.)
Goals will give you something to strive for; in creating them, you exchange passivity for activity. When you respect your goals, you are respecting your current self and aiming to better your future self.
TRACK PROGRESS
One key aspect of goal setting is creating metrics. Metrics allow people to track their progress in achieving goals. For example, the goal "I want to be more punctual," is an excellent start. However, it can be improved by adding a calculable pass/fail element: "I want to arrive at work at least ten minutes early each day this week".
Though it may not be as obvious, even character-related goals can be measured. Aiming to grow in intellectual curiosity is great. But, at the end of the week, month, or year, how will you know you've done this? The goal would be improved by a metric such as, "I aim to expand my curiosity by reading two books each month, with varying topics."
Take time to consider what your goals are and how you can incorporate metrics to clarify them.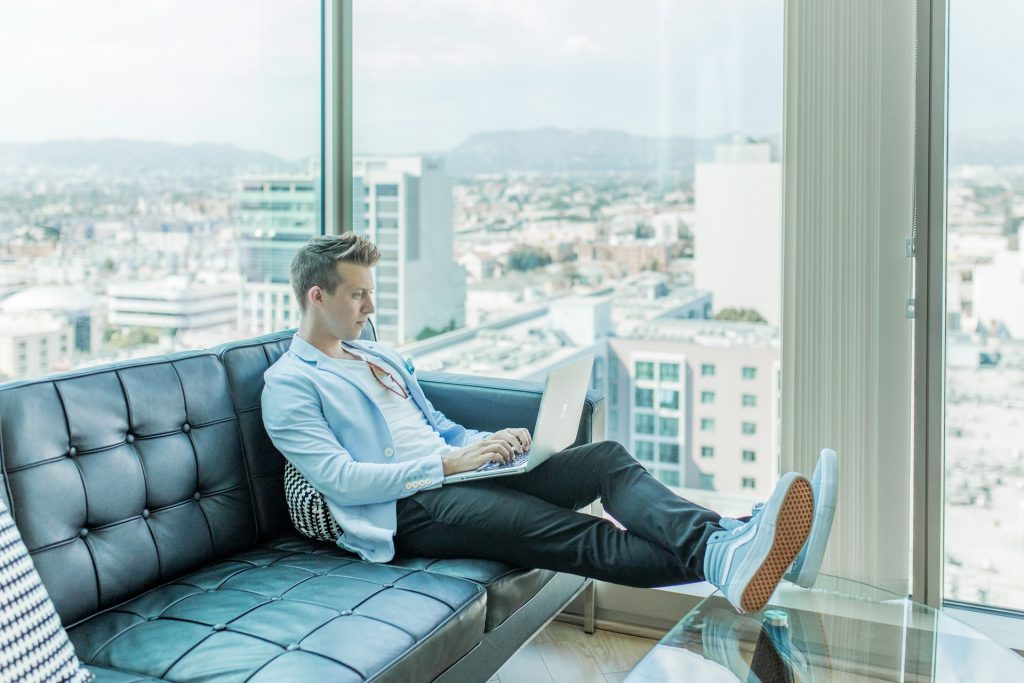 CELEBRATE SMALL VICTORIES
When beginning something new, progress can come at a snail's pace. At first, this may feel discouraging, but mentally strong people know how to celebrate and take pride in small victories.
Taking the above-mentioned example, maybe within your first week of punctuality, you only make it into the office ten minutes early for three of the weekdays. While you didn't exactly reach your goal, you made progress towards it–and that's something to celebrate. Allow yourself to be proud of waking up earlier than you used to on three separate occasions.
In a world of OnDemand TV, instant coffee, and Rumbas, we are tricked into thinking efforts will automatically lead to results. But, true progress takes time. A Roman philosopher named Lucretius once wrote, "Constant dripping hollows out a stone."
It is that constant dripping, or continued effort, which will eventually lead to achieving goals. To avoid burnout, you need to take pride in progress, not just results.
LEARN FROM FAILURE
Maybe you've heard of Thomas Edison, the inventor of lightbulbs. But few people know the number of unsuccessful attempts he had at creating the lightbulb. Historians believe it was over one thousand. However, each failed wire, spark, and design taught him something.
Later in his life, Thomas Edison wrote, "Many of life's failures are people who did not realize how close they were to success when they gave up." As previously mentioned, success can come slowly. Mental strength means working towards an end, even after repeated failed attempts.
Each mistake holds information and a lesson. Can you look beyond your feeling of exhaustion, frustration, and defeat to find those things? They may be the keys to success for your next attempt.
ADAPT CREATIVELY
So, you're walking towards your goal, celebrating small victories, and overcoming obstacles, when all of a sudden, a massive chasm appears in front of you. You need to reach the other side but clearly cannot jump over it. Analogy aside, the mentally strong person must answer the question: What do you do when there are no obvious answers to your problem?
You must think creatively. And while not everyone considers themselves a 'creative person', all people have the capacity to diversify their perspectives on things. Each brain has both a left and a right half.
When the Apple engineers were designing the original desktop computer, they hit countless roadblocks. One was the computer mouse. Using an external object to navigate a computer's homepage had never been done before. How would they create a mechanism that not only communicated directions to the screen, but also moved freely.
The story goes, that the brainiacs at Apple found inspiration in the least likely place: deodorant. These were MIT, Stanford, and Harvard graduates, but one of their most innovative and groundbreaking inventions was designed after roll-on deodorant.
When option A is no longer available, it's time to begin exploring the next twenty-five letters in the alphabet. If you get stuck, ask for a friend's advice. And keep in mind, you may find inspiration where and when you least expect it.
SUMMARY
Mental strength is difficult because it requires repeated effort. Once you've set a goal, you may find there are obstacles aplenty along your way to achieving it. However, the mentally strong are able to overcome each one.
Along their journey, individuals can increase their mental strength by tracking their progress, or 'seeing how far they've come'. Further, they can take pride in their successes, even if they seem small to themselves or others. When mistakes happen, which they will, the mentally strong person views them as learning opportunities. And finally, he or she always uses more than one part of their brain to solve problems.
Co-Founder of Lisnic.com 🔥 & Founder of 12 digital agencies 🎯
View Profile
Latest articles
Stay up to date
Sign up and be the first to know about our latest offers and news.
Want to know anything else?
We're an open book so hit us up if we've missed anything here or if there's something else you'd like to know.
List your business for FREE and be seen by ready to buy customers!
Copyright © 2023 Lisnic. All rights reserved.
Thought leaders & celebrities share their tactics for success on the Lisnic podcast by Lisa Teh & Nick Bell
Copyright © 2023 Lisnic. All rights reserved.