Learn to earn
Learning Centre
---
"Constantly think about how you could be doing things better."
- Elon Musk, Investor & Entrepreneur
The Business Coaching Models That Actually Work
---
Business Coaching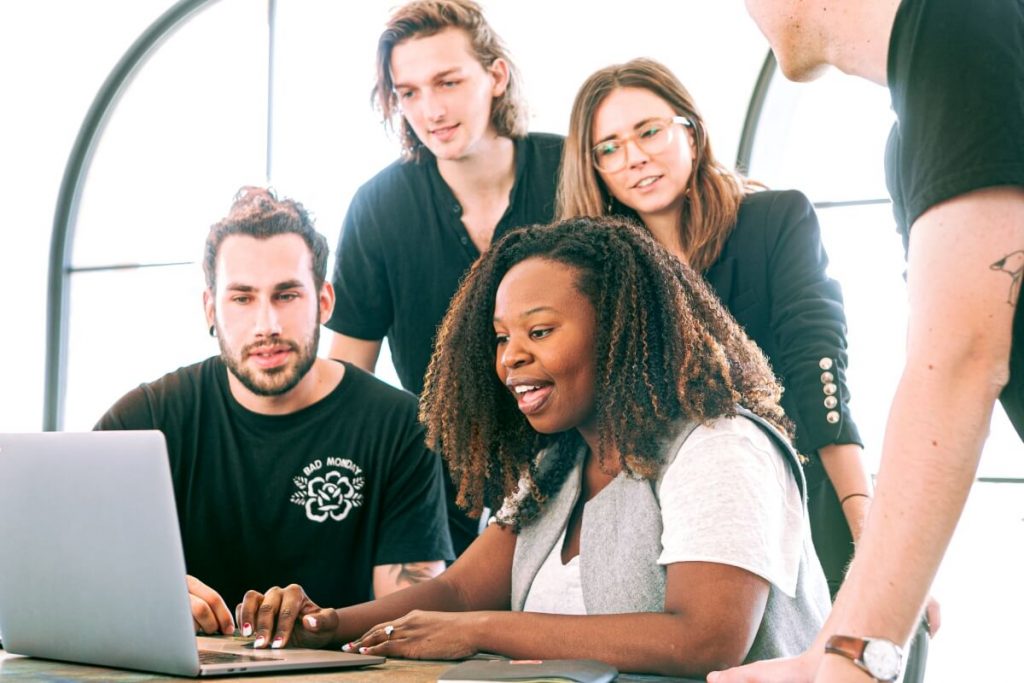 There are many business coaching models out there, some of which are effective and others that hinder organisations more than they help. Business coaching models have been developed by people, leaders and organisations all over the world. If this is something you are considering for your business, it is important to do your research and reflect on which model is the best fit.
As a general rule, business coaching models are designed to support the team behind a business to move from where they are, to where they want to be. It is an opportunity to teach new skills and explore and implement new strategies. Following an efficient business coaching model will help you learn to be a more effective leader, provide tools for your team to grow and most importantly, create a safe space for your employees to collaborate.
Business coaching models that work:
refine leadership skills
put solid processes in place for a business to achieve their vision, targets and goals
recognise and address concerns that exist within a business
bring consistency to the workplace
encourage individuals to develop their own skills which will in turn improve the rest of the team and business
Identifying the business coaching model that is most suitable for your business takes research, trial and error and application. Some business coaching models are better for larger organisations whilst others work with smaller teams. What are your focus points? What is it about your business or workplace that needs changing? Have these answers in mind whilst you read about the following top four business coaching models.
The GROW coaching model
Standing for Goal, Reality, Options and Will, The GROW coaching model was created by Sir John Whitmore and his colleagues in the late 1980's. It is most popular for problem solving, goal setting and performance improvement. GROW asks, what do you want? Where are you now? What could you do? What will you do? This particular coaching model avoids directive advice and instead encourages your team to drive their own way forward. It is a powerful self-reflection tool to explore challenges as an individual. My tips for using this model would be don't jump to the solution, use it as a framework rather than a script, start by defining a clear goal and be specific about what you will do next.
The STEPPA coaching model
The STEPPA model of business coaching was developed by world-renowned coach and instructor, Dr. Angus McLeod. It stands for Subject, Target Identification, Emotion, Perception, Plan, Place and Adapt/Act. Differing from the GROW model, STEPPA is a process by which 'the context and emotion of a situation or issue can be used to define and act towards new goals'. It is a fantastic technique to use when you are facing difficult emotions that need to be overcome. Breaking the model down further, it can be used to determine how you will work towards your goals, what emotions may arise as you move through the day-to-day activities of running your business and how to cope with such. This model is fantastic if you gel well with timelines, deadlines and structure.
The OSKAR coaching model
The OSKAR coaching model is a solution-focused model that refocuses your attention on solutions rather than the initial problem. Instead of discussing difficulties and their causes, you are instructed to think about goals and exceptions that have led to success in the past. Essentially the core of this model is to find out what works and do more of it! The acronym stands for Outcome, Scaling, Know-how & Resources, Affirm & Action and Review. The great thing about this model is that you can simply keep doing what works and stop doing things that don't work. Even the smallest of changes can still attain great results!
The CLEAR coaching model
The CLEAR coaching model was developed by Peter Hawkins in the early 80's and is an acronym for Contracting (facts and patterns of behaviour), Listening (behaviours and feelings), Exploring (feelings and assumptions), Action (feeling, assumptions and behaviours) and Review (facts, behaviours, feelings and assumptions). It is effective for supporting a business who needs to resolve an operational situation. It can easily be used to generate ideas, help you see a situation differently, identify and then assess possible alternatives to a problem that is current and immediate. The CLEAR model also works across four interlinked areas of facts and data, patterns of behaviour, personal feelings and assumptions.
Business coaching is a field worth investing for your business. It will provide clarity and put in place consistent processes and strategies required to achieve your goals. Business coaching models that work will benefit you as a leader, your team, your customers and your business.
Co-Founder of Lisnic 🌏 Founder of CODI Agency (Digital Marketing)📱
View Profile
Latest articles
Stay up to date
Sign up and be the first to know about our latest offers and news.
Want to know anything else?
We're an open book so hit us up if we've missed anything here or if there's something else you'd like to know.
List your business for FREE and be seen by ready to buy customers!
Copyright © 2023 Lisnic. All rights reserved.
Thought leaders & celebrities share their tactics for success on the Lisnic podcast by Lisa Teh & Nick Bell
Copyright © 2023 Lisnic. All rights reserved.