Learn to earn
Learning Centre
---
"Constantly think about how you could be doing things better."
- Elon Musk, Investor & Entrepreneur
Should you introduce mental health days into your business?
---
Mental Health
All companies offer sick days for their employees, and it is a growing trend to offer mental health days as well. The reason for this is that mental health is just as important as physical health, but many employees do not think to use their sick days for mental health reasons. One way that you can support your employees and improve the productivity of your business is by introducing mental health days into the workplace.
BENEFITS OF MENTAL HEALTH DAYS
Mental health days are beneficial for a variety of reasons. Let's check out three specific benefits of mental health days.
1. NOURISHES THE WELL-BEING OF THE WORKERS
Most importantly, mental health days nourish the well-being of your workers. In the modern world, many employees spend more time at work then they do on their health or with their loved ones. As a result, many workers feel depressed, overworked, and disillusioned.
Implementing mental health days, however, allows for employees to take a step back from their work as needed. As a result, the well-being of your employee is nourished so that way they do not feel overworked and depressed.
More specifically, mental health days give employees the opportunity to acknowledge their thoughts and emotions. It also gives employees the opportunity to focus on their needs. This will create healthier individuals.
2. ENHANCES WORKER PERFORMANCE
On top of nourishing the well-being of the workers, mental health days enhance worker performance. The reason for this is that it is difficult to work when you feel disillusioned or depressed. If you alleviate some of that pressure, then worker performance improves.
In other words, mental health days are not just good for the emotional well-being of your employees. They are also good for their performance as workers. The best way to have hardworking and happy employees is by giving them the opportunity to take a day off when they're feeling run down.
3. CREATES A MORE ACCEPTING WORK ENVIRONMENT
Thirdly, mental health days create a more accepting and collaborative work environment. The reason for this is that providing mental health days for your employees tells them that you care about their lives and well-being. As a result, your employees begin to trust you more as you learn more about them as people, not workers.
As trust is strengthened between you and your workers, the environment becomes more collaborative and focused on end results. You should expect to see decreases in workplace squabbles or unnecessary competition. Instead, everyone will be working towards the goal of making the business as successful as possible.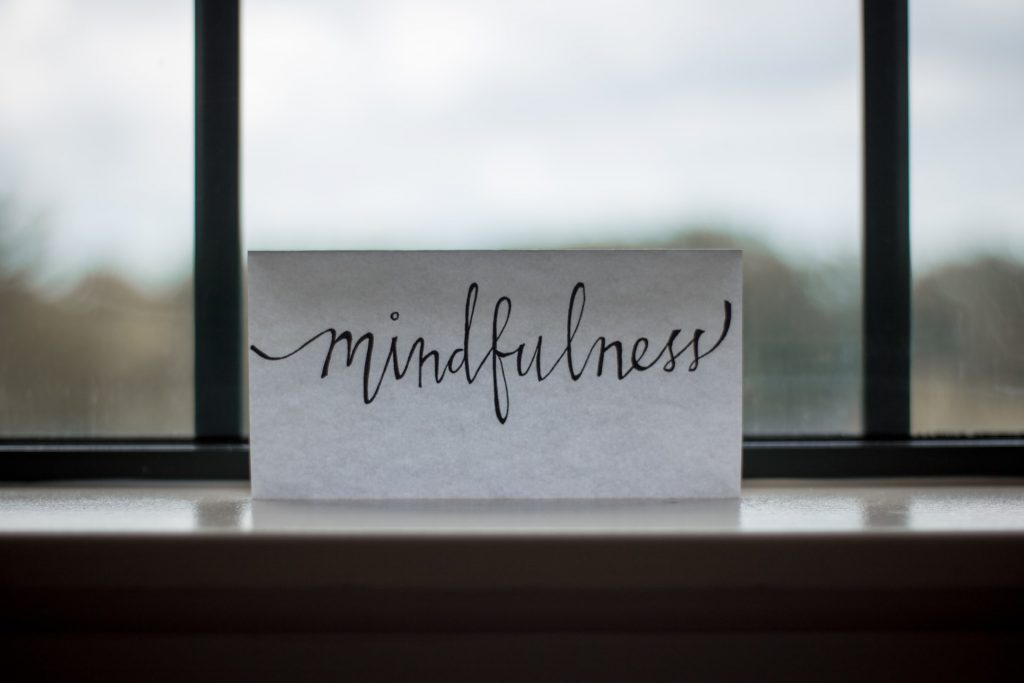 HOW TO IMPLEMENT A MENTAL HEALTH POLICY
As we have seen, there are a number of positive benefits for implementing mental health days into your business structure. At this point, you may be wondering, "How do I implement a mental health policy?" Luckily, it is not that difficult. Here are the 4-key steps to creating and implementing a mental health policy for your business:
1. MANAGEMENT SUPPORT
Firstly, get support from your business's management and leadership. If management is not on board with your mental health policy, it will be impossible to implement. In the case that you are the business owner, make sure to inform other important leaders of your policy decision and get their feedback.
Begin by presenting the facts about the benefits of mental health days and educate the leaders on the importance of mental health. The key is to show the management that mental health days are best for both the workers and the business.
You may even want to bring up other companies that have mental health days in order to show the precedent of mental health days in functioning businesses. Deloitte is a leading company that incorporates mental health policies in their workplace. This company provides training, education, and resources that are designed to improve the overall well-being of their employees.
2. SETUP A STRONG COMMUNICATION PLAN
Once you have gotten approval from the management team, you need to set up a strong communication plan. This plan needs to include the goals and stipulations of the mental health policy. If the goals and stipulations are not written in a clear and meaningful way, the policy could be ineffective or be taken advantage of.
Begin by explicitly listing the goals of your plan. The goals should address the well-being of your employees as well as the effect on the business. They should be reasonable, extensive, and measurable so that you can easily track the effectiveness of the policy.
Then, begin to elaborate on the specifications of the policy. How many mental health days does each employee get? How do you monitor the policy? How should employees express the need for a mental health day? The answers to these questions depend greatly on your company and needs.
Once your plan is created, share it with your employees and make sure that they have access to all the information so that they know how to use the policy.
3. PROVIDE MENTAL HEALTH AWARENESS TRAINING
On top of incorporating mental health days into your workplace, you should also provide mental health awareness training. This type of training will help your company better assess individual needs and well-being. It gives your employees the tools to know how to address their own mental health problems.
4. TRACK EFFECTIVENESS
Finally, track the effectiveness of your policy. You can do this by having anonymous surveys for your employees to fill out or by looking at the workplace yourself. You will want to look at the performance, attitude, and health of your employees.
RECAP
You should introduce mental health days into your business because they show your employees that you care about their well-being and health. To implement a mental health policy, simply get support from the management team, create a clear communication plan, offer mental health awareness training, and track the effectiveness of the policy. As a result, you should expect to see employees that are happier, more productive, and more collaborative.
Co-Founder of Lisnic 🌏 Founder of CODI Agency (Digital Marketing)📱
View Profile
Latest articles
Stay up to date
Sign up and be the first to know about our latest offers and news.
Want to know anything else?
We're an open book so hit us up if we've missed anything here or if there's something else you'd like to know.
List your business for FREE and be seen by ready to buy customers!
Copyright © 2023 Lisnic. All rights reserved.
Thought leaders & celebrities share their tactics for success on the Lisnic podcast by Lisa Teh & Nick Bell
Copyright © 2023 Lisnic. All rights reserved.