Learn to earn
Learning Centre
---
"Constantly think about how you could be doing things better."
- Elon Musk, Investor & Entrepreneur
Learn how to be both realistic & ambitious with goal setting | Lisnic
---
Mentoring
What's one thing champion athletes, successful business leaders and movie stars have in common? They all set goals for long-term vision and short-term motivation. Goal setting helps you focus your acquisition of knowledge and prioritise your time so that you make the most of your resources. Setting goals is easier said than done, and it can take some practise to set targets that are ambitious yet still realistic. Here are some tips to get the best of both worlds:
Be clear on what you want
Make your goal as clear as possible. What is it and how will you achieve it? Clear and understandable goals are easier to reach, especially when you have to communicate your vision to your team and workforce. When your goals are clear, it is also easier to measure improvement and celebrate wins along the way. The alternative is running a race where the finish line hasn't clearly been defined and that's about as fun as it sounds!
Identify areas of improvement
When it comes to setting goals, you already probably have a solid understanding of your business's strengths and weaknesses. At this point, setting some goals around your weaknesses are a must. How can this weakness be improved? What steps need to be taken in order to turn this weakness into a strength? These are questions you need to ask yourself.
What's achievable now vs long term
You actually need to focus on 'the now' in order to build your long term pathway. Compared to your upfront goals, the long term will be more challenging and time consuming. Don't lose faith! The more small goals you meet, the closer you'll be to successfully hitting your end goal. Break the target down into small achievable steps.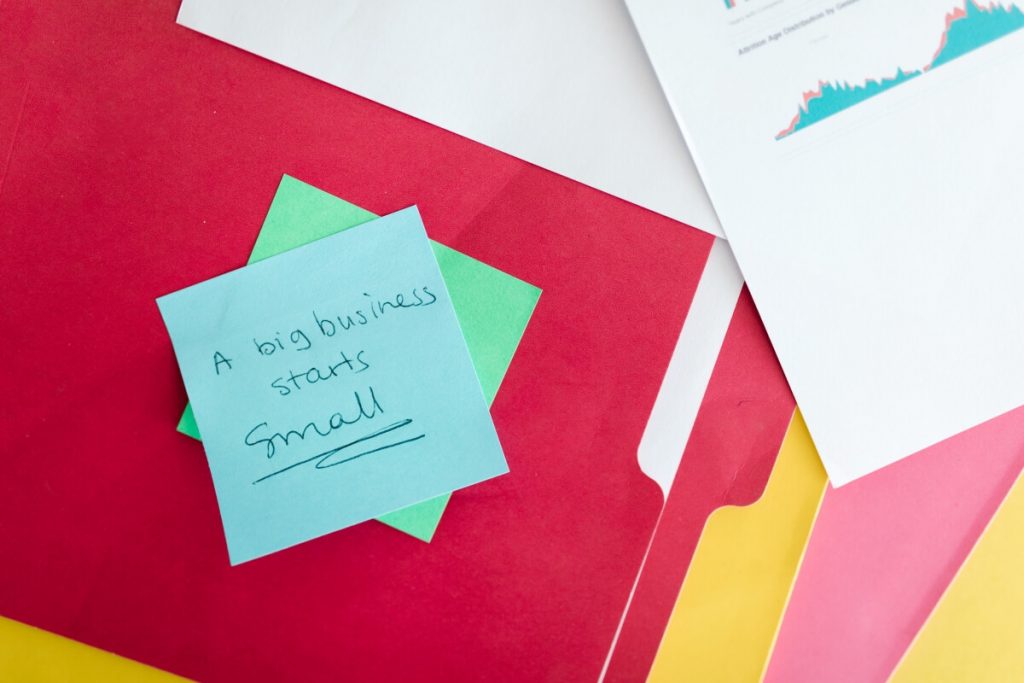 Track your progress
It's important to track your progress otherwise you won't know how far you've come and how much there is left to do! Use good old pen and paper or use a tracking app, whatever keeps you focused and on the task ahead. When you track your progress, you'll know when to move onto the next phase or when it's time to apply some pressure if you are falling behind. It's all just simply part of the goal setting process!
Celebrate the wins
It always feels good to celebrate the wins, big or small. When you celebrate your wins, you gain confidence which you can carry over to your next project. Allow your team to have that surge of motivation to get the job done so you can continue to ride that wave of accomplishment. Celebrating your wins leads to higher team moral, a more positive workplace and team bonding. You may even find that your next goal is achieved more quickly!
Meditate
Meditation allows you to calm your mind and prepare for the next set of challenges. Go to a quiet space, close your eyes, breathe gradually, and let your mind clear up. Being mindful of what's going on and what lies ahead gives you a sharp mental advantage. You'll find that you have more awareness when it comes to overcoming challenges and acknowledging stress. Don't let the noise around you throw you off achieving your goal.
Adjust your approach
Like everything else in the business world, goal setting requires you to pivot and remain agile. Be flexible and brainstorm all the possible ways you can achieve your goal, I guarantee there will be more than one. Adjusting your approach is not the end of the world and it may even work in your favour. When one door closes, another door opens right?
Conclusion
Using the above suggestions will make your goal setting realistic without having to let go of all ambitions. Be clear with what needs to be done and focus on the areas that need improvement. When goals seem simply too great to achieve (everyone experiences this), break it down and focus on the smaller, more achievable targets along the way. Don't forget to accurately track your progress so you know what's done and what's left to do! Lastly, spend some time celebrating your wins and acknowledge how far you have come!
Co-Founder of Lisnic 🌏 Founder of CODI Agency (Digital Marketing)📱
View Profile
Latest articles
Stay up to date
Sign up and be the first to know about our latest offers and news.
Want to know anything else?
We're an open book so hit us up if we've missed anything here or if there's something else you'd like to know.
List your business for FREE and be seen by ready to buy customers!
Copyright © 2023 Lisnic. All rights reserved.
Thought leaders & celebrities share their tactics for success on the Lisnic podcast by Lisa Teh & Nick Bell
Copyright © 2023 Lisnic. All rights reserved.