Learn to earn
Learning Centre
---
"Constantly think about how you could be doing things better."
- Elon Musk, Investor & Entrepreneur
How you can manage your online reputation
---
Business
Once upon a time, before the era of social media and the internet, there was minimal record kept of anything you did, nor was it easy to dig up information on anyone. That's not how information works today. With the dawn of pervasive social media and constant internet access, information can be archived and accessible for many years to come.
Managing your online presence is important. Maybe you posted a rant after a bad day, and you'd hate to have a future boss read it. You were angry at a hairstylist once, so you posted an unprofessional review and used expletives. Your friends decided to post photos of you in your pajamas while bent over a box of donuts after a night on the town.
These things will negatively affect how strangers perceive you. Being able to manage their accessibility and the nature of public content will demonstrate how internet savvy you really are and will give you a leg up over people who are unconcerned about their online reputation.
It'd be a shame if a freak post or picture stalled your career potential. However, if you follow the advice in this post, you'll be able to save yourself from embarrassment and public ridicule.
GOOGLE YOURSELF
You need to see what public information is out there, and the best way to do that is by doing a google search. Make sure to google your real name, your aliases, your nicknames, and your maiden names. Google your phone number and your email addresses as well.
Don't just do the search on google. Use any search engine you can think of to try and get different results than what you've already seen. Carefully go over what's available and hide unsavory information, and make sure to read through at least 5 pages of search results so you really know what's out there.
THE WAYBACK MACHINE IS YOUR FRIEND
Once you're done scouring the internet for currently available information, make sure you search https://archive.org/web/ for all of the information you just looked for on search engines. This will let you know if anything you've said has been archived for posterity and will allow you to either bury that information or be prepared to address it should anyone else run across it.
DELETE OLD STUFF AND MAKE ALL OF YOUR ACCOUNTS PRIVATE
If you find questionable material anywhere on the internet, spend the time remembering how to log in so you can remove it. If you don't own the content, take any measures you need to in order to get the content removed.
Go through all of your active accounts and adjust the privacy settings so nothing is posted publicly. For example, Facebook will allow you to lock all previous posts so only a select audience can see it. Twitter will also let you do this.
CREATE NEW CONTENT
Google will always favor fresh content over stale content from years ago. If you're unable to drown out old drunk pictures from your freshman year of college, create new blog posts and upload pictures that aren't embarrassing to drown out the old stuff.
If there's enough fresh content, the old will probably get buried enough that only the nosiest people will take the time to find it. You'll want undesirable content to be pushed to at least the third page of google's search results if you can't remove it entirely.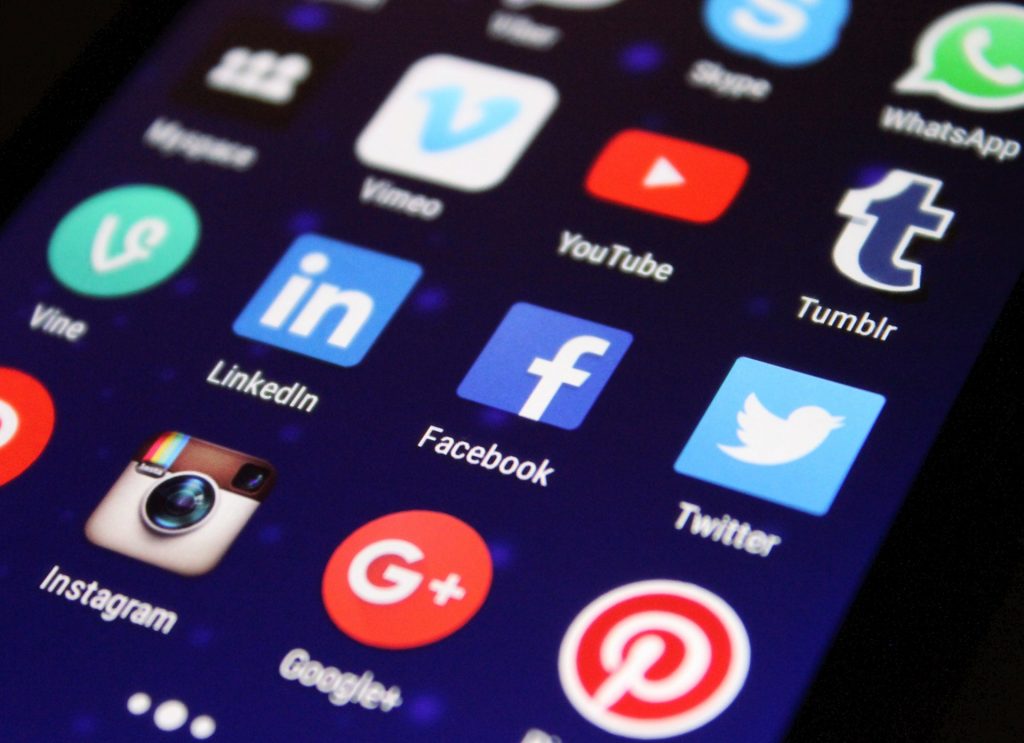 START WEBSITES
It's a good idea to try and purchase your domain name, as in firstnamelastname.com, if it's available. You'll also want to purchase your aliases or one that reflects a personal business. That way someone else's content can be confused for your own content.
Make sure that anything you post on these domains is professional, even if it's quirky. You can write about almost anything as long as you keep it clean and respectable.
CREATE PROFESSIONAL SOCIAL MEDIA ACCOUNTS
Create separate social media accounts for professional interactions on any platform with which you currently belong. Friend your bosses, coworkers, and colleagues on these accounts, and post only work-safe content. Make sure to do this frequently, though, so people actually buy that this is your main account and don't go snooping for your everyday internet handles.
Don't be too prim and proper on your professional accounts though, or people will realize that you're faking it and dig around for your actual accounts. Remember that personality and flair accentuate professionalism and that most people don't want to work with someone that's boring.
CREATE A LINKEDIN PROFILE
Make sure you have a LinkedIn profile and make sure it is well quaffed at all times. Use a professional headshot as your profile picture if you can, and if you can't, pick a selfie or photo where you're cleaned up and looking professional. You want people to see that picture and find you put together and approachable.
Make sure you use the feature that allows you to customize your URL so you can easily share it with employers. You can easily link it to your resume or in other professional spaces.
HAVE MULTIPLE EMAIL ADDRESSES
Have at least one email address for your personal life, and one email address solely dedicated to your professional life. One email address can be used with your aliases for locked interactions on the internet, and your professional address can be used for job correspondences and professional profiles.
It's easy to search the internet and social media sites for specific email addresses, so make sure you associate the right email address with the right profiles and content.
Common sense is key when it comes to internet content and reputation management. You want to make sure that at all times the image presented of you on the internet is the image that you want to project to employers and potential customers
Anything questionable needs to be locked to specific audiences, and anything public needs to be frequently curated. Making sure that the available information out there about you will lift you up is more important now than it ever has been. Make sure to protect yourself.
Co-Founder of Lisnic.com 🔥 & Founder of 12 digital agencies 🎯
View Profile
Latest articles
Stay up to date
Sign up and be the first to know about our latest offers and news.
Want to know anything else?
We're an open book so hit us up if we've missed anything here or if there's something else you'd like to know.
List your business for FREE and be seen by ready to buy customers!
Copyright © 2023 Lisnic. All rights reserved.
Thought leaders & celebrities share their tactics for success on the Lisnic podcast by Lisa Teh & Nick Bell
Copyright © 2023 Lisnic. All rights reserved.