Learn to earn
Learning Centre
---
"Constantly think about how you could be doing things better."
- Elon Musk, Investor & Entrepreneur
How to write an email that will get people's attention
---
Business
Most people working with a successful business end up filtering through hundreds of emails a day. Consumers are also barraged daily with dozens of marketing messages. The sheer volume of messages received means that only the best will be read.
It's more important than ever to make your messages stand out. There are a variety of ways to guarantee that what you're saying will be read by the people you're trying to reach.
YOUR SUBJECT LINE NEEDS TO BE DIRECT
Don't skirt your topic or try to include everything in your subject line. Be direct and specific, and make sure the reader knows immediately what benefit they'll gain by opening your message or clicking on your link.
Saying something like "Let me be totally honest" in the subject line is great, because it will convince the reader that you're going to be succinct and spit it out. They'll be more inclined to open it to see the stuff you're about to spill.
NEVER WRITE IN ALL CAPS
You may be trying to get your point across but writing in all caps is an internet no-no. Almost everyone will immediately blow off what you're saying since all caps is unprofessional.
Capitalisation doesn't create effect; it just comes off as screaming. In internet-land, writing with your caps lock on is equivalent to shouting. You don't want to shout at your recipient.
MULTIPLE EXCLAMATION POINTS ARE TACKY
Do not put a bunch of exclamation points at the end of your sentence (!!!!!!!!). Not only is it grammatically incorrect, it again comes off as extremely unprofessional.
You may think that multiple exclamation points imply urgency, but it doesn't create that in viewers. Instead, it comes off as pushy and lazy. These are not words you want to evoke in your readership.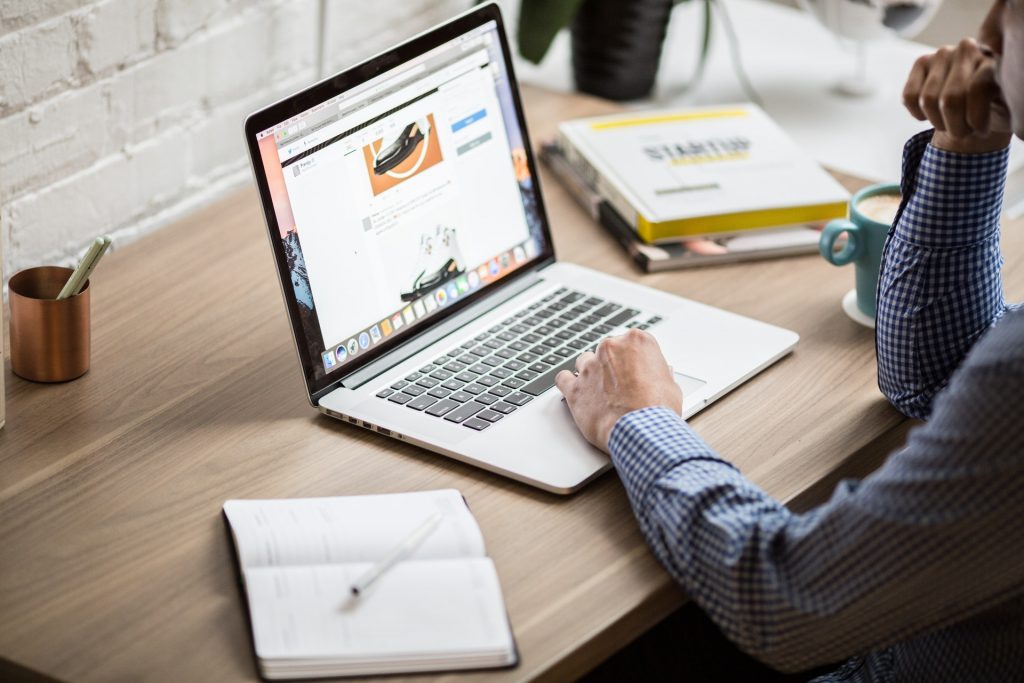 USE WORDS THAT DENOTE IMMEDIACY
Saying keywords like "urgent," "this is pressing," or "now it's critical" will add a sense of urgency to your message and will make the user feel positively pressured into reading what you have to say.
Applying a tiny bit of heat is fine.
PRESENT THE RECIPIENT WITH INSTANT VALUE
There needs to be a direct benefit to the recipient to entice them to open your message. Offer solutions to problems and situations in your message instead of just touting your product, and you'll get more reads.
Offering solutions will create instantaneous value for your company. Using subject lines like "I have the answer you need" shows the reader that you have something of value to give them.
SHORTER IS BETTER
Your subject line needs to be approximately 6 words or less, or you'll lose your readers. People glancing through their emails are not geared up to read long sentences, and instead are allowing subjects to capture their attention. Keep your subject concise and on point and but not laconic.
Make sure your message is only a few sentences long if you can help it. Most people will get overwhelmed by a longer message and won't read what you've written even if you've convinced them to open it. Lead with what's important, too, so they don't feel like they're wading through the verbiage to see what they want.
PERSONALIZATION CREATES ACTION
Make sure your email doesn't come off like some automated word soup created by a bot. Including the recipient's real name and targeting the content of your email to the interests you have on file for them makes a huge difference.
RETHINK INSERTING IMAGES
Avoid putting an image into your message if you can help it. Unnecessary images just take up space in terms of storage and brain capacity. You want the reader to see your words, not close your email because they were confronted with a picture that's out of context.
SEND ANY CAMPAIGN EMAILS TWICE
When you blast out marketing materials, your intent is for the recipients to read it. However, a lot won't. Using our email tracking software, pinpoint who didn't open the message, and then send out the email again to that list with a newly crafted subject line to see if it gets more reads this time.
ALWAYS INCLUDE A SIGNATURE AND CONTACT INFO
The bottom of every message needs to contain your signature and your company's contact information. A name and a phone number go a long way in personalizing a message.
If you convince a customer that your message and products are worth their time, you don't want them to have to search for ways to reach you. Always make sure to include your name and phone number so they can reach out as soon as the mood strikes them.
NO SPELLING ERRORS ALLOWED
Even screwing up spelling and punctuation once will kill your audience. A lack of proofreading shows unprofessionalism and turns people off.
If readers see a spelling or grammar blunder just once, they may never open your messages again. Make sure you carefully proofread anything you send out that's representative of you or your brand.
Misspelling a person's name during your personalization attempt will guarantee they won't read the message. Instead of seeming personalized, you've just demonstrated that your message is automated and fake.
MAKE IT SIMPLE TO SAY YES
Don't ask questions; make confident statements. If you're trying to establish an appointment with someone, say "I'm available at 11 and would like to have a short call with you" instead of asking if they're free. This goes back to being as direct and concise as possible.
If you're trying to garner customers, and you want them to buy in, present them with the first step of the process immediately. Don't belabor the point or mess around with fluffy affirmations; quickly and immediately invite them to participate in what you're offering.
Keep in mind that short, personalised and well-crafted messages with succinct and direct subject lines will score the readership you're seeking. Personal messages that follow this format won't get lost in the maelstrom that is the modern email inbox.
Co-Founder of Lisnic 🌏 Founder of CODI Agency (Digital Marketing)📱
View Profile
Latest articles
Stay up to date
Sign up and be the first to know about our latest offers and news.
Want to know anything else?
We're an open book so hit us up if we've missed anything here or if there's something else you'd like to know.
List your business for FREE and be seen by ready to buy customers!
Copyright © 2023 Lisnic. All rights reserved.
Thought leaders & celebrities share their tactics for success on the Lisnic podcast by Lisa Teh & Nick Bell
Copyright © 2023 Lisnic. All rights reserved.