Learn to earn
Learning Centre
---
"Constantly think about how you could be doing things better."
- Elon Musk, Investor & Entrepreneur
How to write a good blog post
---
Business
Even in the era of micro influencing, video content, and live streaming a good blog post is popular content. Blogging gained popularity in the 90s and has remained a popular method of content creation, sharing information, and storytelling since. We are a generation of sharing what is happening now, where we are, in an authentic way.
Some call it citizen journalism. Some call it sharing our lives. Whatever you call it, there are some tried-and-true techniques to writing a good blog post that people want to read and will keep them coming back to your website to see what you have to offer.
IT'S A NEW ERA
It's a new era in blogging. Things have come a long way from dial-up internet and simplistic web pages to post a blog on. Learn about different tools for your blogs. Check out different content management systems, blogging sites, and apps to help you as your blog.
Learn about different options for content editing, grammar checking, and how to access multimedia. Also, consider using multimedia such as photos and videos to enhance your blog. Your writing should stay the centerpiece of your work. These additions can greatly enhance your blogs by adding vivid visuals to your blog posts.
PLAN OF ATTACK
Plan your blogs in advance. Some people like to use software to help them schedule their blog posts. You don't have to but it's an option. Plan ahead to allow time in your schedule for blogging and content creation.
If you are a niche writer; study up on the topics you will cover. Think about the topics you like to read about in that area. Check out the most popular blogs on topics that you may want to write about. Follow your favorite bloggers on social media. Learn from the good and the bad.
Also, think about what topics your readers might be most interested in. Be original but also think of your audience.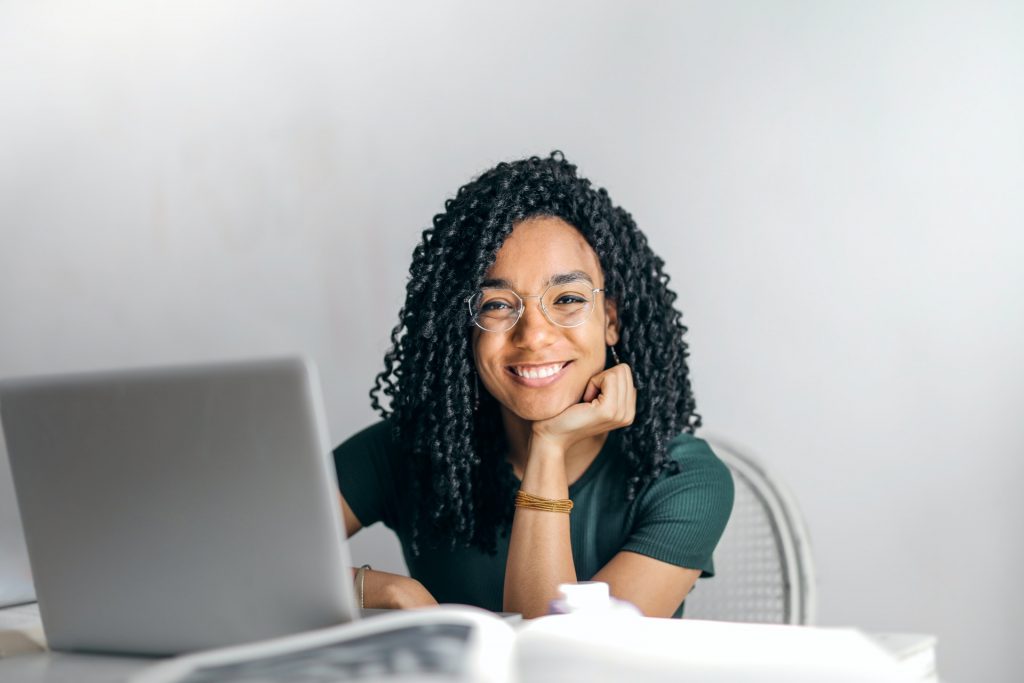 WHAT DO PEOPLE WANT TO READ ABOUT?
Stay current on popular topics in your area of expertise. Write because you love to share a topic or opinion with people. Also, write about what people are interested in. Some people are seeking instructional posts about how to use a piece of technology, a new type of software, or a D.I.Y project for the home. Others' are looking for a juicy piece of celebrity journalism.
Whatever it is you plan to write about, dig in deep. Learn about all aspects of the topic. This allows you to create a rich blog post for your audience. Survey your target audience. Also, don't be afraid to ask for feedback from your audience about what they are most interested in.
BLOGS ARE A CONVERSATION
Blogging is not a high school English class. This is an important point. You can use a conversational tone in your blogs. Blog writing is also not the same type of writing that you might do for a work proposal. It is not entirely casual, yet not a formal piece. Have fun when you are blogging.
Choosing topics you are truly interested in, comes across here. Talk to your readers through your writing. Do not talk at your readers, talk to your readers. Use a conversational tone like a trusted friend.
Use a tone as if you're trying to connect with them through the blog instead of preaching advice. The personal touch of this writing style helps you connect with your readers. Practice until writing in this way flows naturally. Let your passion for the topic come out through your writing.
HOOK THEM WITH A TITLE
Have you heard of "Clickbait" titles on YouTube? Think about it. The point of a clickbait title is to grab the viewer's attention and make them want to click on the video. Often these titles are combined with an engaging thumbnail that grabs the viewer's eye.
In blogging, you can hook the reader's attention with an interesting title as well. Consider suspenseful titles or titles that make reader's want to read the full story on your blog.
BE REAL
Be authentic when you blog. Fill out your "About Me" section on your website or blog page. Add a bio picture. If you blog about your life use professional decorum, but at the same time don't put forth a fake self-image. That is a common theme in social media these days.
The idea of the perfect seeming influencer is a turn off for people seeking out real connection, or authentic channels to follow. Show successes and failures in dealing with your topics. Sincerity is appealing and authenticity sells.
CREATE YOUR OWN ART
Make blogging your own. Don't take someone else's topics without at least putting your own spin on things. If you pull from other sources, you have to cite, give credit, and attribute. Check out Google for specifics on proper citing of sources, formatting, and attribution.
Follow trends in your niche or industry but stay original in how you present your blogs. Don't be afraid to step out of your comfort zone on topics, or methods for how you write up your blogs. Consider joining blogging groups or seeking out feedback on what you publish.
REVISE REVISE REVISE
Blogging is messy just like real life. The beauty of writing and publishing for yourself is that you get an edit button and a save as draft feature. Proofread before you publish, but also don't be afraid to make changes later if needed. Consider publishing update posts if information evolves or changes at a later time. Enjoy the process of blogging.
START TODAY
It is a great time to blog. With the tools available with smartphones, and wireless technology, the opportunity to blog is more accessible than ever before. Blogging is for everyone, and everyone can blog. Just get started. Learn, experiment, and keep working on your craft.
Co-Founder of Lisnic.com 🔥 & Founder of 12 digital agencies 🎯
View Profile
Latest articles
Stay up to date
Sign up and be the first to know about our latest offers and news.
Want to know anything else?
We're an open book so hit us up if we've missed anything here or if there's something else you'd like to know.
List your business for FREE and be seen by ready to buy customers!
Copyright © 2023 Lisnic. All rights reserved.
Thought leaders & celebrities share their tactics for success on the Lisnic podcast by Lisa Teh & Nick Bell
Copyright © 2023 Lisnic. All rights reserved.