Learn to earn
Learning Centre
---
"Constantly think about how you could be doing things better."
- Elon Musk, Investor & Entrepreneur
How to succeed in business without even trying
---
Business
Let's face it. There's no easy way to find success. Owning and running a business is hardwork! However, there are some basic things you can do to help you find success easier and faster!
GET A MENTOR
Engaging a mentor can help you avoid costly mistakes and help you get to where you want to go quicker. Lisnic can help you find one that is not only qualified, but can help you be better at business.
HAVE WIDESPREAD MARKETING FOR YOUR BUSINESS
What's helpful about including marketing for your business is that more people will know about it. A business can't have clients without the clients knowing about the business. The more ways in which your business is marketed, the more clients your business will have over time. Thus, the more successful your business will be overall.
Widespread marketing, in this case, refers to the wide variety of advertising. Examples of this include: television advertisements, online advertisements, and billboard advertisements. The wider your advertisement range is, the more spread knowledge of your business will be.
If you choose to market using only one channel, you might only reach one audience. For example, marketing only on television will only reach those with access to cable TV, or those that pass by a television running the ad in public. Since that would exclude a large portion of the population, it's wise to reach out.
When you have widespread marketing, you don't have to do much at all to keep the benefits rolling. Just pay your dues for advertisements and watch the business roll in. Easy!
KEEP A GOOD RELATIONSHIP WITH YOUR REPEAT CLIENTS
With your business gaining clients with the addition of advertisements, make sure that you keep your loyal clients. As long as a good relationship is kept with your most loyal clients, more clients will come along with them, so don't lose them if you can avoid it.
Having a good relationship with your clients is important for any kind of business. If you want to have more money sent your way, keeping a good relationship, especially with your top paying clients, will act like an incentive.
The loyal clients you make will want to see what kinds of products or services that you have to offer and will likely buy from your business. Others that can see your good relations will want to investigate your business and buy at least a little from you.
In this case, you don't have to do much other than keep track of your loyal clients and treat them well in order to see benefits toward your business. Passive income!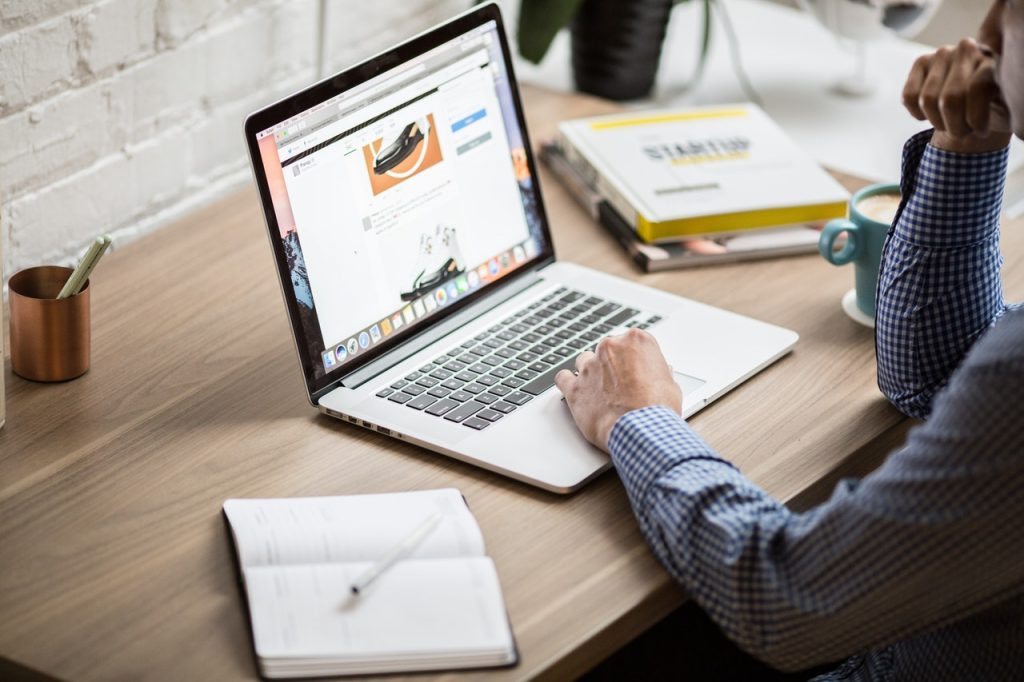 MAKE A WEBSITE
If a website has an online presence, like a website for example, it allows their clients to easily search up  information about the business and allows the client a sense of confidence when deciding on a product or service. Having a website usually is a way to provide more income remotely without really doing much at all.
How can having a website help you with your business? This part is easy. Having a website generates income and all that is required of you is to ship the product or make an appointment for the client. You have more time in your day to focus on the in person clients and still have more income generating beyond that.
On top of that, a website can act as a form of advertising and passive income through marketing redirect links. Just ask your friends to post your website link on their pages and watch the traffic come in. Then, place some redirect links to sponsored sites on your page and earn some passive income with simple clicks.
PUT A SOCIAL MEDIA SITE ON YOUR SITE
Social media sites are considered the newest and hottest websites out there. If you haven't heard of them, then you really should aim to learn more about them in order to grow your business as much as possible. The key to creating a successful social media site is to put your best foot forward.
Social media sites are platforms to promote your business and what it does well, while providing value to your clients. There are different strategies you can use to make sure your social media site is profitable, like including interesting content for your readers to read and provide advice on how to use it.
If you use social media, you're sure to generate some passive income and grow your business without ever having to do much to make it happen.
GET READY FOR THE HOLIDAYS
The trick to making money is having products and services available for customers and families. You need to have products in stock and you need to have staff on hand to meet the need. If you can keep those things in line with little effort, you'll be well on your way to success without effort.
You need to do everything you can to ensure that you are ready for the holiday season, like shipping products on time and creating a business that is ready for the holiday season. This could even be selling gift cards to make sure that your clients can get the products that they want in time for the holidays.
Also, be sure to give back to your happy customers! After making as much money as you possibly can, it's important to take a minute or two to make sure that your clients are still happy with what you have done for them. This is why it's important to give back to your loyal clients, by giving them a thank you gift.
Why? You need to show your clients that you appreciate them and how much they help you to make more money. However, the thanks is given in the form of a bonus that you can give to your client, to ensure they continue to be happy with you.
Making money from your clients and having happy clients are two very important things to remember when you are in business. It is vital to remember that you should be creating good products and services that will make your clients happy and you'll need to treat them right. These three methods will make your clients happy and keep them coming back for more.
Co-Founder of Lisnic 🌏 Founder of CODI Agency (Digital Marketing)📱
View Profile
Latest articles
Stay up to date
Sign up and be the first to know about our latest offers and news.
Want to know anything else?
We're an open book so hit us up if we've missed anything here or if there's something else you'd like to know.
List your business for FREE and be seen by ready to buy customers!
Copyright © 2022 Lisnic. All rights reserved.
Thought leaders & celebrities share their tactics for success on the Lisnic podcast by Lisa Teh & Nick Bell
Copyright © 2022 Lisnic. All rights reserved.