Learn to earn
Learning Centre
---
"Constantly think about how you could be doing things better."
- Elon Musk, Investor & Entrepreneur
How to start an online business
---
Business
Starting a business is both an exciting and stressful experience. However, the perks of owning and operating an online business are great. You can work anywhere, at any time you choose. Set your own hours. Startup costs can be little to none if you play your cards right.
With all that being said, there are still a handful of things you can do to assure your startup process goes smoothly, and you set a good foundation to build on, albeit a virtual one. Let's go over some tips for how to start a successful online business.
CREATE A BUSINESS PLAN
Starting an online business often involves little money at startup, which means you might not be applying for that small business loan, or trying to find investors to help you with startup costs. But that doesn't mean that you shouldn't take the time to create a good business plan. Doing this is a great way to layout just what you want to accomplish with your new business and how it will be organized and structured.
Specific pieces you should include in your business plan and a brief description of them are what follows:
Cover Page – Make it official and create a cover page complete with your business's logo, name, address and phone number. Include your own name, email address, and your role in the business as well.
Executive Summary – This section should include an overview of your business including a mission statement, as well as your long-term and short-term goals, financial projections, and your goals as a whole.
Business Description – Elaborate more on your business plan, the values of the business, and what the organization and structure will be like.
Products and Services – Go into detail about what products or services you will be offering.
Marketing Plan – What will you do to market your new business?
Sales Plan – What channels will you use to sell your products and services? What are your projected sales goals?
Another section that could be optional is an Appendix at the end that you can include miscellaneous startup information in like a branding guide, product mockups, social media pages, etc.
CHOOSE YOUR BUSINESS STRUCTURE
Even though your business is online, you still need to choose a structure for the business. Will your business be a sole proprietorship, corporation, or limited liability company?
Sole proprietorship – One person, or a husband/wife duo. There is no paperwork required, you simply just start doing business.
Corporation – A corporation is a more structured form of business that has to follow a lot more rules and regs than the other types of business structures, but they do have their perks for certain business types.
Limited Liability Company – An LLC can be one person or an unlimited amount of people (referred to as single member or multi member). You do have to file to start an LLC in the state you are choosing. LLCs offer limited liability to members which means that the member as an individual is separated from the business. So if the business has debt, creditors can't come after a member's individual savings or assets to cover those debts. If the business is being sued, it stays with the business and not the member or members personally. Etc.
WRITE SOME KILLER CONTENT AND DESIGN YOUR WEBSITE
A no-brainer for online businesses is a website. Any business, whether it's online or not, needs to have a website. Period. Yours should be top of the line since you will be doing business strictly online and will likely rely on your website to drive your sales and communication between yourself and your customers.
There are several sites that will allow you to build your own website and offer free hosting if you are looking to save some money.
Once your site is created, you will need content. Not just any content. You need top notch content that will keep your customer engaged and coming back for more. Taking the time to research how to create killer content for your website will not be time wasted. For an online business owner, writing good content is going to rank right up there for top-needed skills for success.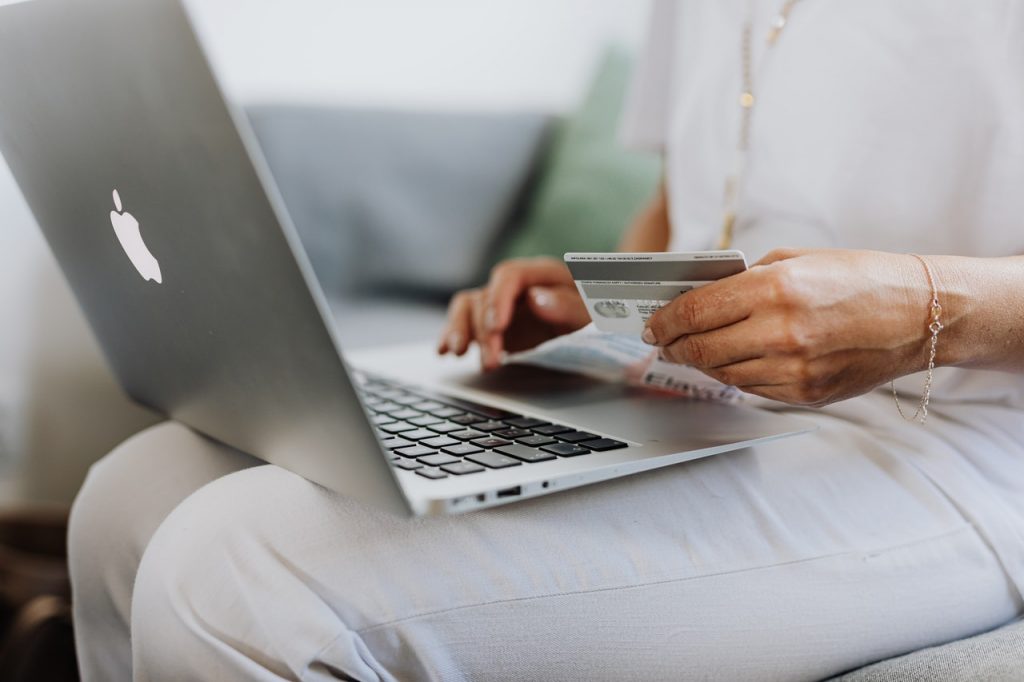 SHOW OFF YOUR EXPERTISE
Show off your expertise! What better way to draw in some business and let your new customers and visitors to your site see just who you are and what you're about. Post on your website some things that show off the expertise you have to offer in your field and in your business.
If your business is an Etsy shop, this could be a tutorial for how to make a simple version of whatever it is you're selling, or a craft in the medium in which you specialize. If you offer services instead of a product in your business, give an example of a need a customer may have and show how you would fulfill it.
Another way to showcase your expertise is to show past projects so people can see your hard work.
FURTHER BUILD YOUR AUDIENCE
An important factor in starting a successful online business is social media. You need it. It will help you to pull in new customers as well as give any existing ones another way to experience you and your business. Don't be afraid to be real on your social media. Your customers want to get to know the people behind the business. Share both wins and fails. Help promote other businesses by sharing posts. And most importantly, communicate with your followers! Respond to those comments. Answer those tweets. Building relationships with your customers goes a long way.
SUMMARY
Write that business plan, choose your business structure, design your website and learn how to write that killer content, show your expertise, and utilize social media to grow your audience. These are just a few tips you can use when you are starting an online business, but they are sure to get you on the right track towards success.
Co-Founder of Lisnic.com 🔥 & Founder of 12 digital agencies 🎯
View Profile
Latest articles
Stay up to date
Sign up and be the first to know about our latest offers and news.
Want to know anything else?
We're an open book so hit us up if we've missed anything here or if there's something else you'd like to know.
List your business for FREE and be seen by ready to buy customers!
Copyright © 2023 Lisnic. All rights reserved.
Thought leaders & celebrities share their tactics for success on the Lisnic podcast by Lisa Teh & Nick Bell
Copyright © 2023 Lisnic. All rights reserved.