Learn to earn
Learning Centre
---
"Constantly think about how you could be doing things better."
- Elon Musk, Investor & Entrepreneur
How to set up an e-commerce store with minimal budget
---
Business
If you've always dreamed of opening up your own e-commerce store but simply don't have the means to do so, look no further.
These days, online shopping seems to be the preferred method for many people when it comes to purchasing goods. It's much more convenient and means you don't have to lift a finger, except to press "buy." Because of this, many fashion designers and retailers have moved on from selling their items in stand-alone stores to solely online.
While an e-commerce store is much more convenient for the buyer, it isn't always for the seller. Oftentimes, it can be much more expensive. But before you abandon your dreams, let us help you make them come true— all while sticking to your budget.
GETTING CUSTOMERS TO YOUR SITE SHOULD BE A PRIORITY
Without any customers, you're not making any money. The first step in making your e-commerce dreams come true is by driving traffic to your website. While many people rely on third-party companies to do it for them, chances are you don't have the budget for this.
Before looking elsewhere, use what platforms you may already have to get people to your site. Whether it be social media, email lists, or text messages, this will be the cheapest way to get the attention you need. Enlist friends and family to help you do the same. While this requires less money, it does require:
More time
More communication
Patience
You should also make a plan for the types of content you will choose to put out there. Some choose to post short but shareable videos to their social media explaining a little bit about themselves and what they sell. Others may even splurge on a local commercial or radio spot.
USE SOCIAL MEDIA AS OFTEN AS YOU CAN
We mentioned earlier that social media can be a good way to spread the word about your new business. But if you don't have a large enough following, it may not be enough for you to simply advertise on your own platforms. This is why many small business owners turn to influencers for help. An influencer can:
Advertise your website
Model your clothes
Get the attention of high-profile customers
Give your brand an added star power
While an experience influencer may be on the pricier side, you can always hire local models or photographers to help you promote your business at a lower cost.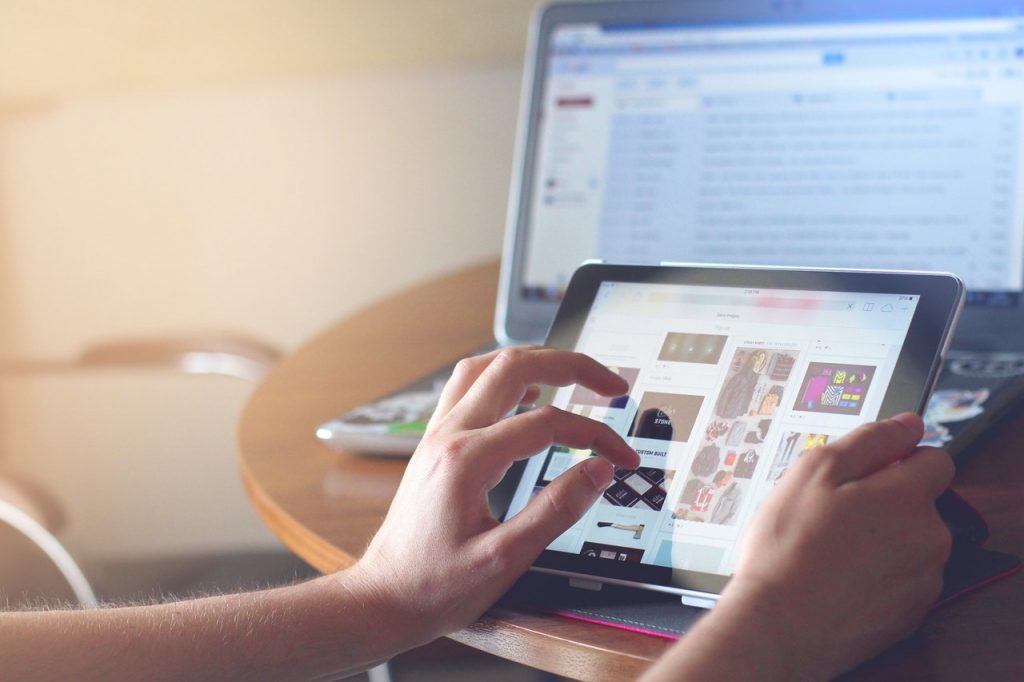 KEEP CUSTOMERS EXCITED ABOUT SHOPPING ON YOUR SITE
Once you've successfully managed to get potential customers to your website, your next challenge is to turn them into loyal customers. You can do this by offering up discounts, coupons, or even having them enter contests. Contests especially can be a good way to get people to spread the word about your business.
INVEST IN YOUR DOMAIN
When it comes to creating your own website, you've got a few options. One is, you can buy a domain name from a third party and then either hire someone to create the website for you, or you can do it yourself. Another option would be to create an account on a website like WordPress, Squarespace, or Shopify.
These websites come with layouts you can use to set up your shop. They are much easier than starting from scratch, and may be cheaper than buying a domain. However, if you are using a cheap or free version of the website, your URL link will include the third party's name in it as well.
If you're going to splurge on anything, it should be your website. It's what your client sees and what you use to represent you and your business.
PHOTOGRAPH YOUR OWN INVENTORY
If you're on a budget, hiring a professional photographer to take photos of your inventory is probably out of the question. The good news is, you don't need to be a professional to do this. All you would need to do is invest in a few supplies that will make your photographs look professional.
Buy a ring light. You may think that these are only for YouTubers, makeup bloggers, or self-absorbed millennials. But think again. Ring lights will give your photos the right lighting to make your inventory look as attractive as possible.
Invest in a decent camera. This is optional. These days, most smart phones come with high-quality cameras that make your photos look flawless. However, some may choose to go the more traditional route and use a regular digital camera instead.
Use a mannequin if you can't afford a model. These are much easier to find than you'd imagine. A mannequin is a cheaper alternative to paying a real-life model, and it won't complain that it's being overworked!
Once you've got your photos taken, it's time to upload them to your website!
FIGURE OUT HOW TO GET PAID
You've gotten people to check out your site, add items to their cart, and now they are ready to check out. So how will you take a virtual payment? You have several options when it comes to payment gateways, so be sure to do your research before choosing the one for you.
Some websites like Shopify offer their own payment gateway, but they keep a percentage of your transactions. You can also use PayPal to get paid directly, although Paypal also charges a small fee to use their services. Most of your options involve you paying some sort of fee, so try and find a payment gateway that will take the least amount out of your earnings.
FIGURE OUT WHERE YOU CAN AFFORD TO SHIP
Although usually the consumer pays for the cost of shipping, there are still other fees that you may have not accounted for. Packaging for example, will come out of your pocket. Make a list of things you may need to pay for, and include that in the price of the item you are selling.
SUMMARY
Starting your own e-commerce website shouldn't break the bank, and if you've followed our advice, it shouldn't. The whole point is to make money, not spend it, so stick to your budget and you'll be rolling in dough in no time!
Co-Founder of Lisnic.com 🔥 & Founder of 12 digital agencies 🎯
View Profile
Latest articles
Stay up to date
Sign up and be the first to know about our latest offers and news.
Want to know anything else?
We're an open book so hit us up if we've missed anything here or if there's something else you'd like to know.
List your business for FREE and be seen by ready to buy customers!
Copyright © 2023 Lisnic. All rights reserved.
Thought leaders & celebrities share their tactics for success on the Lisnic podcast by Lisa Teh & Nick Bell
Copyright © 2023 Lisnic. All rights reserved.