Learn to earn
Learning Centre
---
"Constantly think about how you could be doing things better."
- Elon Musk, Investor & Entrepreneur
How to select the right business partner
---
Business
What is best for your business is something you should always think about. Whether it's your hiring processes, your marketing plans, or your plans for the future, it is important to have a second opinion to bounce off of. Finding a business partner that will foster your business with the same level of commitment and care that you have, with the experience and skills to help it grow is paramount to your success.
Searching for the right business partner is, in its own way, like searching for a romantic partner. You want to have someone who you can enjoy your time with, however when it comes down to it, you need to value each other's takes on important topics. There will be times when you disagree, and it is important to work through that and find some kind of compromise.
Sometimes, it can feel like finding the perfect business partner is more effort than it is worth, but here are some helpful tips to consider to narrow down the right person for you.
FIND A PARTNER THAT COMPLEMENTS YOUR SKILLS
Partnering up with someone similar to you is good, but if you are looking to really round out your business, it is a great plan to bring someone in with a different skillset as you. Think about it from an employee perspective, you should not have everyone from the same career background, some difference is needed in your business to succeed.
Let's say you bring these skills to the table in your work:
Great at organising and putting ideas together.
Completes difficult or laborious tasks well.
Solid researching ability.
You will want a business partner that can accomplish different things in his/her work, such as:
Is creatively adept, and can come up with new ideas.
Is an excellent communicator.
Good decision-making ability.
In the laws of magnetism, opposites attract, so do not shy away from differences in work ethic. If anything, finding someone that would run their own business a different way than you could be a perfect match for a partnership. There is a reason diversity is such an important aspect of a workplace, gaining a different perspective can achieve great things for your ideals.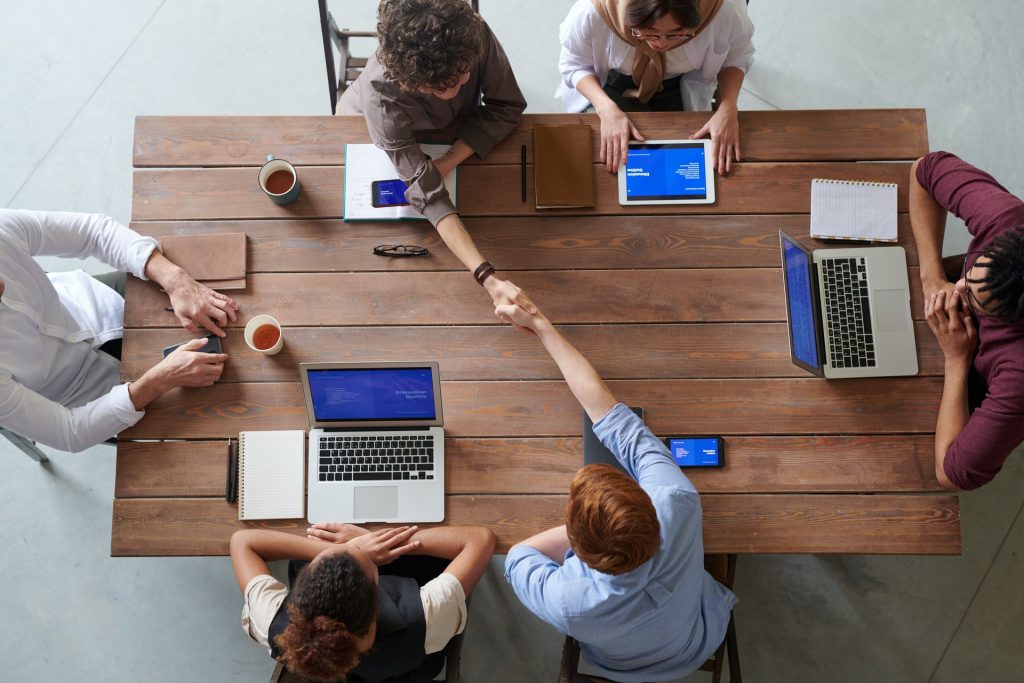 LOOK FOR SOMEONE PASSIONATE ABOUT YOUR CORE VALUES
This is arguably the most important thing to look for in a partner. Like I said before, it is great to look for differences in opinion and work ethic, however, your business likely holds some core values that set it apart from the others. To work well with someone else, you have to have these same ideals in mind.
Say you are running a business involving food and beverage, if your core value is to make the best food possible for your customers, then your partner should be passionate about the same thing. You may enjoy creating the best burgers and steaks while your partner enjoys creating the best pasta and pizzas, but you should hold each other to the same ideal that helped begin your business.
LOOK FOR A PARTNER WITH A GOOD HOME LIFE
When talking to potential business partners, do not be afraid to get a little personal. Of course, there is a fine line between prying into someone's life and asking about what kind of person they are outside of work. This line varies from person to person, and it is essentially up to you to figure out when is the right time to ask about a potential partner's home life.
Think about how your life outside of work affects your life during work, if your partner has a lot of personal baggage, they can easily bring it into your business as well. I am not saying every partner should have a wife, dog, and two kids, but they should at the very least be comfortable with their life outside of work. You never want to end up in a nightmare situation where your partner backs out unexpectedly due to something happening in their personal life that is out of anyone's control.
FIND SOMEONE WHO CAN GROW YOUR BUSINESS THROUGH THEIR OWN MEANS
If you can find someone with some credibility of their own, that is a huge bonus for your business. Ideally, they can provide the experience and connections they have from their previous business ventures, and grow your connections just by partnering up with you.
If possible ask a potential business partner if they have:
A secure business network.
Connections in the industry your business is a part of.
A list of potential clients you can add to your contacts.
If they have specific examples of any of these things, they can prove very useful to your long-term success. A person with connections is someone you know is a good communicator and can grow your business without you needing to do anything but keep them as your partner.
IN SUMMARY
It is extremely difficult to run a business all by yourself and finding a partner that fits right for you can take a ton of weight off of your shoulders. However, committing to the wrong person can lead to more headaches than if you did everything your own way. If you have no prior experience with someone, you may want to consider doing a sort of "trial run", where you work with them with a smaller project and if it goes well you can move on to the partnership.
Sometimes all you need to do is simply talk to someone and you can tell if you can be friends with them, but when it comes to business you will need to go a bit more in-depth. Ask what kind of skills they can bring to the table, what their home life is like, or if they have any connections they have that can be useful to your growth.
Most importantly, gauge their passion and tenacity to grow with your business. Think about why they want to partner up with you, and if it is for the right reasons, you have an easy decision to make.
Co-Founder of Lisnic.com 🔥 & Founder of 12 digital agencies 🎯
View Profile
Latest articles
Stay up to date
Sign up and be the first to know about our latest offers and news.
Want to know anything else?
We're an open book so hit us up if we've missed anything here or if there's something else you'd like to know.
List your business for FREE and be seen by ready to buy customers!
Copyright © 2023 Lisnic. All rights reserved.
Thought leaders & celebrities share their tactics for success on the Lisnic podcast by Lisa Teh & Nick Bell
Copyright © 2023 Lisnic. All rights reserved.