Learn to earn
Learning Centre
---
"Constantly think about how you could be doing things better."
- Elon Musk, Investor & Entrepreneur
How to manage your inbox
---
Business
Email is a powerful tool. How you manage your inbox can determine just how powerful it is for you. Sometimes email can get out of hand. When your inbox is filled with subscriptions you do not read or advertising you never look at it becomes hard to manage. You can easily become overwhelmed by notifications and email can quickly turn into a beast.
There are a few ways that top professionals use to manage their email inboxes. You can schedule the time you allow yourself to hang out in your inbox or prioritize which emails are most urgent. In addition to those, there are several other techniques to help you learn how to manage your inbox. Things like apps and other software to service providers that manage your inbox for you.
In this article, you will find a collection of tips and tricks you can use for inbox management. You may consider applying these concepts strategically. Regardless of how you approach email management, you may have to put in a lot of work upfront. Once you have committed to managing your inbox though, you will find it relieves a lot of stress if you maintain it.
SCHEDULE YOUR EMAIL TIME
When you set aside time to answer emails you will relieve a lot of stress. Some people will leave their email open all day. Instead, consider only opening your email at specific times of the day. If you must turn off phone notifications, do so. Being interrupted throughout the day worrying about email messages can cause you to lose productivity.
If you are already used to keeping your email open randomly and responding immediately, it may be difficult to get used to email time blocking. Taking the time to get used to your new schedule. Track how much more productive you are as a result. This will be a great way to encourage the practice for yourself. Eventually, you will be happy you made this simple change.
If you think you are going to miss an important email you can add an "immediate need" tag to your email signature. By simply giving people a way to contact you if they have an immediate need for your attention you will relieve whatever concern you have about missing those important emails.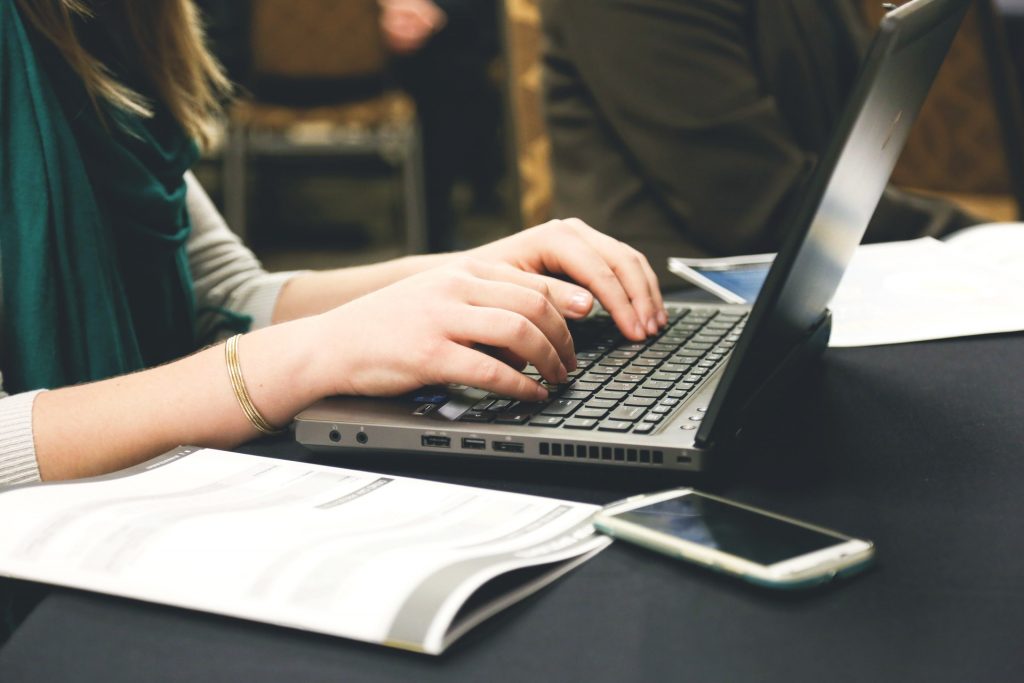 PRIORITISE YOUR EMAILS
As soon as you read an email you want to categorize it as important, unimportant, semi-important, or to be delegated. Make sure you apply the rule as soon as you read the email. For instance, if you get an email that needs to go directly to another team member, forward it right away. Do not wait until later.
If you read an email that needs to be deleted, delete it immediately. If it is an email that you know is a promotion or spam just delete it right away. Often you do not even have to open those emails at all. In some cases, they may contain viruses or other things that could be detrimental.
Maybe you have an informative email, and you want to keep it. File it in the appropriate folder immediately. It is a good idea to have a folder system to organize your inbox. You can create your system or look for available inbox organization software with a simple Google search.
Other prioritization categories you may consider are things that need to be handled as a task or emails that just need to be answered. If you have an email that needs you to compose a reply, do it as soon as possible. If the email needs to be handled as a task you will have to schedule how to delegate or manage the task.
All in all, by prioritizing your emails in this way, you will take some of the burdens off and have a better-managed inbox. Get used to this style of dealing with your email messages and you will have powerful freedom that will go with you throughout your career.
CLEAN YOUR INBOX
If you are like many people you might have an inbox that is filled with all kinds of newsletter subscriptions, promotions, or emails that have gone unread. Occasionally, you should go through and clean it all out. Set aside a block of time to delete emails that are old or that you know are not important.
If this is your first time trying to manage your inbox you may be in for a big task. As you go through your emails you may see subject lines or messages that distract you. Stay on task and keep going. If you see a lot of messages from the same organization and none of them have been opened, maybe you should go to an unsubscribe from their emails. It is likely a newsletter or advertiser you signed up for and lost interest in.
READ IN CATEGORIES
This is a good way to manage your inbox. Read all the emails on a particular subject all at once. You may have several messages on one topic from different team members. Open and read each one before responding and moving on to another topic. This will not only keep you focused on the subject it will help you get the most out of inbox management.
If you are bouncing around answering emails from two or three different subject categories it can increase stress levels. That is because your mind will be working overtime to keep each thought in place within that category. By opening all the emails from a particular category at one time, reading them, and then responding you relieve that stress. You also have a clear and updated understanding from which to craft a good response.
FINALLY
Learning how to manage your inbox does not have to be hard. Take some time to research email inbox management. Collect a good knowledge base and choose the techniques that will work best for you. Once you have uncovered the best solutions for you, apply them and stick to it. You will have your inbox managed in no time.
Co-Founder of Lisnic 🌏 Founder of CODI Agency (Digital Marketing)📱
View Profile
Latest articles
Stay up to date
Sign up and be the first to know about our latest offers and news.
Want to know anything else?
We're an open book so hit us up if we've missed anything here or if there's something else you'd like to know.
List your business for FREE and be seen by ready to buy customers!
Copyright © 2023 Lisnic. All rights reserved.
Thought leaders & celebrities share their tactics for success on the Lisnic podcast by Lisa Teh & Nick Bell
Copyright © 2023 Lisnic. All rights reserved.