Learn to earn
Learning Centre
---
"Constantly think about how you could be doing things better."
- Elon Musk, Investor & Entrepreneur
How to manage stress
---
Mental Health
There's no denying that workplace stress is a huge issue, regardless of your industry or profession. Stress is far from just a mental condition; in fact, too much stress can have serious biological ramifications and seriously impact your general health.
If you want to both be healthy and enjoy your time at work, you'll need to learn how to get better at handling stress. Let's break down how you can do so no matter what level of stress you're currently facing.
WHY STRESS MANAGEMENT MATTERS
As mentioned above, stress can impact your bodily health in addition to your mental health. Stress is experienced when certain hormones flood the body and/or when your muscles tense up. Over time, these conditions can increase your blood pressure, cause you to overeat (thus gaining body fat), make you more tired or prevent you from sleeping, and so on.
When it comes to mental health, stress can make you:
worse manager
make poor decisions
react snappily to your employees or clients
feel bitter or depressed about your job
It's safe to say that stress management is one of the most important skills any modern professional should master. But it's sadly excluded in both colleges and many workplace training programs. Let's correct that now.
DETERMINE WHAT THINGS ARE CAUSING STRESS
You should first take a hard look at your life and workplace to determine what things are causing your stressful environment or mood. These are necessarily specific to your unique situation, so we can't provide advice for very specific stressors. But take a moment to think about your day-to-day routine and figure out where your "stress spikes" come from. This is the best way to decide how to deal with your stressors.
Examples of stressors might be:
your long commute, which may be filled with aggressive traffic and the potential for accidents
an overbearing boss
employees that don't do enough good work
mean or rude customers or coworkers
a home life that is less than ideal
Whatever the stressors currently affecting your life, there are four main ways you can manage them.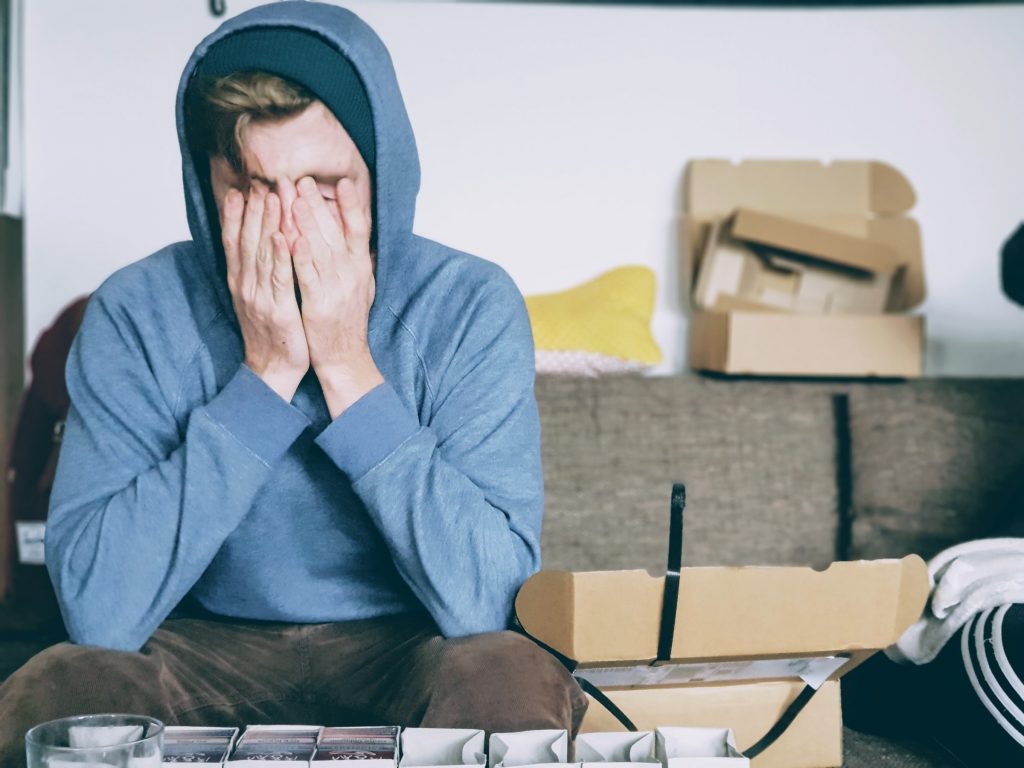 PRACTICE THE 4 "AS" OF STRESS MANAGEMENT
Write down each of the main stressors in your life and assign one of the four strategies below to each.
Avoid
The avoidance strategy is not a coward's way out. Instead, think of it as tactical avoidance of stressors that you don't necessarily need to experience.
Here's an example – if a coworker invites you out to an after-work social experience but you're stressed in environments with lots of strange people, say no. In this way, you're directly avoiding a big stressor that would ruin your evening.
You can similarly avoid people who stress you out, either due to their personality or their bad attitude. This may or may not be possible depending on your situation. But if you're an employee and have a coworker who stresses you out, consider speaking your manager about moving cubicles or departments.
Alter
The alter strategy has you take direct control of your environment to alter whatever is stressing you. This may involve altering your communication style – for instance, you may need to speak up to your manager or a coworker who might be stressing you out to get them to stop.
On the other hand, you can alter your stressor by changing your daily habits and routines. If you're constantly stressed out by traffic, try to alter when you hit the road to get to work earlier and leave earlier as well.
Adapt
Adaptation is similar to the alteration strategy, but it's a little more proactive instead of reactive. You'll still take control of your environment, but you can also benefit from taking control of your expectations or attitude.
For instance, if your workplace is stressful on Wednesdays because of several meetings that put you behind your work schedule, you can adapt by shifting some of that work to adjacent days or by asking your boss to avoid those meetings for productivity concerns.
Accept (the Stoic Solution)
If your stressor simply can't be avoided, altered, or adapted to, you still have an option: acceptance. This method is derived from the Stoic philosophy of self-management and emotional control. In a nutshell, acceptance is hard but involves letting go of the effects of stress. You have to accept that sometimes things are out of your control and bad things occur.
This is certainly easier said than done. But it can be helpful if your stressors are truly out of control. For instance, if you have a district manager that comes by occasionally and makes employees feel uncomfortable, you can accept that an uncomfortable situation may occur… but it doesn't have to ruin your day or week.
The plus side is that learning to accept inconveniences or uncomfortable things in your life will extend to other aspects of your routine. It's a useful technique for general life enjoyment, not just handling stress at work.
SET ASIDE LEISURE TIME
Aside from directly handling your stress with one of the above four strategies, you should also look into setting aside specific leisure time. In today's busy professional environment, many people forget to take some time for themselves and just exist doing hobbies they enjoy or relaxing.
Leisure time is essential for your brain to unwind and "play", and it's just as necessary for adults as it is for kids. Whether your hobby is painting, or if you enjoyed leisure time socializing, or if you just like time alone, pursue that leisure time every day and week no matter what. Your stress levels will certainly go down.
HAVE A CLOSE CONFIDANT OR FRIEND
Lastly, it always helps to have a confidant or friend that you can rely on for venting purposes. Of course, this is a two-way street; you should let them vent about their stressors the same way you vent about yours. But simply expressing the things that stress you out can often have a relaxing effect, as if the bad feelings flow out of your body into the air.
Co-Founder of Lisnic 🌏 Founder of CODI Agency (Digital Marketing)📱
View Profile
Latest articles
Stay up to date
Sign up and be the first to know about our latest offers and news.
Want to know anything else?
We're an open book so hit us up if we've missed anything here or if there's something else you'd like to know.
List your business for FREE and be seen by ready to buy customers!
Copyright © 2023 Lisnic. All rights reserved.
Thought leaders & celebrities share their tactics for success on the Lisnic podcast by Lisa Teh & Nick Bell
Copyright © 2023 Lisnic. All rights reserved.