Learn to earn
Learning Centre
---
"Constantly think about how you could be doing things better."
- Elon Musk, Investor & Entrepreneur
How to make new employees feel welcome
---
Business
New starts are stressful for anyone, and few more so than the first day at a new job. There's so much for new employees to stress out about before beginning, like whether they'll fit into the culture or if they're up to the pace of the work. For as many things as they can worry about, there's also a lot of things you can do as a company to make their transition smooth.
The quicker the new employee can get used to their new job, the sooner they can become a productive member of your team.
KEEP IN CONTACT!
Nobody wants to be ghosted. You certainly don't want your new hire to go cold before starting their job, and they don't want you to go cold either.
Reaching out to them early to clearly lay out what they should expect at the start is a good and simple way of easing any possible concerns they may have. Also, let them know they can always reach out with any questions they may have. This way, you'll avoid isolating them from the start and you'll make them feel comfortable speaking with you.
You can be casual about it too. Even if you reach out through text or add them to the company's social media groups, it'll go a long towards making them feel welcome and help them become familiar with the other employees. Not only will everyone know their name before they start, but they'll also get a taste of the company culture.
START ONBOARDING EARLY
Not every part of the onboarding process needs to be done when they get there. You can send a few of the simpler tasks to them to be finished before they start. This can be some of the more straightforward forms or quick reading material to get them familiar with your company and industry.
You'll help them feel involved with their work before they start. That can help ease some of the first-day nerves and jitters, as they'll already feel a part of the new job momentum.
SET CLEAR EXPECTATIONS FOR THEIR FIRST DAY
A similar way to help ease some first-day nerves is to tell the new employee exactly what they can expect on their first day. This can simply be a rundown of:
When they should arrive
What the dress code is
Any items they should bring with them
It's also helpful to inform them of any key bits of information. Introduce them via email to their supervisor or main contact ahead of time if it's someone other than you. Also, give them an itinerary or schedule for the day.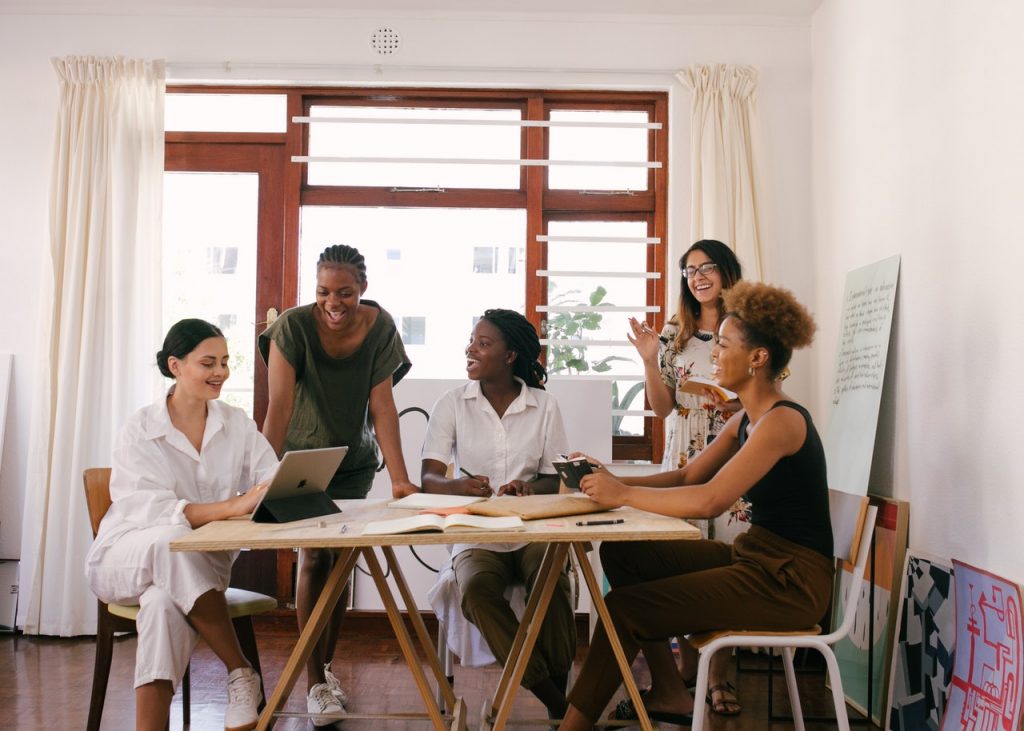 BE ENTHUSIASTIC
Once your employee gets there, it's incredibly important to make them feel welcome. There's no better way to do that than to enthusiastically greet them and be excited that they're a part of your team. Make sure your whole team is on board with this and get them ready to provide a warm welcome.
GIVE THEM A GOOD TOUR OF THE OFFICE
The tour of the office is your chance to make a great first impression. Make sure to show them where all the important parts of the office are, like:
Where people gather during breaks
Places to go for some quiet time to think
If there's a game room or exercise room
The kitchen (and coffee areas)
The restrooms and storerooms
Don't make it mundane, but dive into enough details that they'll know enough ins and outs of the office to get by on their own.
INTRODUCE THEM ALONG THE WAY
The tour is a great way to let them get familiar with some of the new faces they'll be working with. It isn't fun to be alone anywhere, so the sooner they get to know everyone, the sooner they'll feel they're a part of the team.
Depending on your industry or company, you can even set up meetings so they can interact in more depth with their key team members. Don't overwhelm them, though. You can space these out across their first week.
GIVE THEM THEIR OWN SPACE
Having their own space to keep their items and get organized will go a long way to getting to work right away. This can be a workspace or even a locker. You can take the additional step to make sure it's stocked with any items they might need to get started (though show them where extra supplies are too!)
Hiding a gift for them to find when they get there is an incredibly nice gesture. It doesn't have to be anything big, either. A coffee mug, shirt, or notebook with the company logo on it will help them feel at home right away.
HAVE THEIR FIRST DAY PLANNED
You want your new employee to have something to do as soon as they get there. Plan out things they can do on their first day. Your new employee wants to prove their value and giving them work to do is the best way to let them do that.
Start small. Overwhelming them too early can backfire on you. Give them enough work that they'll get a good idea of what they need to be doing and let them feel accomplished.
MAKE THEM A PART OF THE WORKPLACE COMMUNITY
You've probably noticed this theme but making your new employee a part of your office community is the best way to help them become a productive member of your team. Make sure they're on the communication channels and check in periodically to quickly address any concerns or confusion they might have.
Being available to help them is important, but this also goes a little bit further by being incredibly patient with them. Everyone learns by making mistakes and new employees will make their fair share before they get the hang of their new role. Allow them the time to get their bearings without overloading them.
Provide lots of good feedback and let them gradually take on more work as they become more and more comfortable with their role.
SUMMARY
The best way to make a new employee feel welcome is to do your best to make them a part of the team. If you're excited about them being there, they'll be excited to be there. That way they'll be happy and motivated to learn, which will make them productive very quickly.
Starting on a good foot will be great for their morale and will help them stay with your company for a long, long time.
Co-Founder of Lisnic 🌏 Founder of CODI Agency (Digital Marketing)📱
View Profile
Latest articles
Stay up to date
Sign up and be the first to know about our latest offers and news.
Want to know anything else?
We're an open book so hit us up if we've missed anything here or if there's something else you'd like to know.
List your business for FREE and be seen by ready to buy customers!
Copyright © 2023 Lisnic. All rights reserved.
Thought leaders & celebrities share their tactics for success on the Lisnic podcast by Lisa Teh & Nick Bell
Copyright © 2023 Lisnic. All rights reserved.