Learn to earn
Learning Centre
---
"Constantly think about how you could be doing things better."
- Elon Musk, Investor & Entrepreneur
How to give your business that wow factor
---
Business
Just in the United States alone, there are more than 30 million small business entities. Thirty million! How in the world can you possibly hope to stand out from the crowd? It's easier than you think, and it all gets down to whether you have the "wow" factor.
Businesses with something special in their advertising and marketing can reach beyond the norm to grab the attention of consumers everywhere. It often takes a lot of trial and error. But when you finally find your groove, you stand a better chance of being noticed.
If you're not sure where to start, we have some excellent tips that can help you find your own unique "wow" factor.
CUSTOMER SERVICE MATTERS
If you look around at some of the most successful businesses, one thing you will notice among them is that they have established customer service and support.
Customers are the lifeblood of any business, so it makes sense to have a sharp focus on their needs. It's no secret that consumers are fickle. Rub them the wrong way and they will turn to the competition faster than your head can spin.
It's naïve to think you'll never have a bad customer experience. In fact, you may have already had more than you care to admit. It's just a natural part of sales.
With that being said, if you have the right customer service in place, you can turn around even the worst of experiences. If you already have customer support in place, consider revamping it so that it appeals to your customers, not your business.
If this sounds counterproductive, just wait. Having a support system in place that caters to your customer's needs will give your brand a major boost. This will ultimately turn into more traffic, better sales, and increased revenue.
OFFER THE BEST
If you're just getting started with your small business, it might be tempting to stock up on as many products as possible. You might get a major bargain on a bunch of second-rate goods in the hopes of padding your inventory.
But consumers are quick to see right through it. Don't settle for anything less than the best, because your customers certainly won't. Strive to deliver top-of-the-line goods and services. It might take you longer to get the inventory you want, but you can be sure that your customers will let their friends and family know that you only deal with the best.
This will go a long way in helping your business expand. The more capital you can acquire, the sooner you can get your business operating how you want.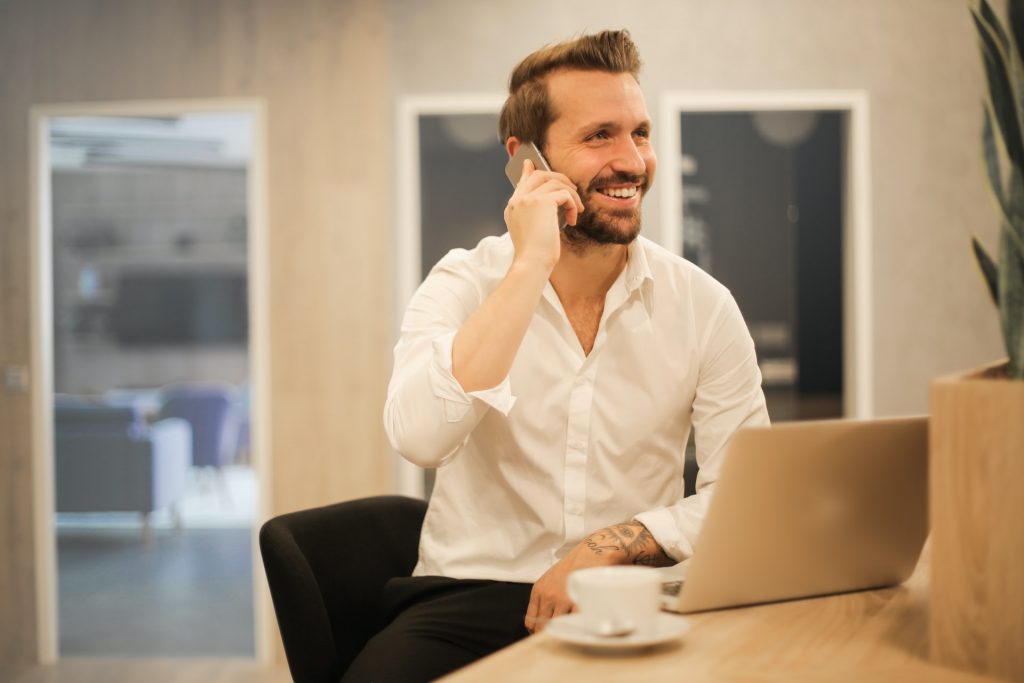 BE REAL
One of the biggest turn-offs in the sales industry is to be sold something by someone who doesn't know what they're talking about.
Conversely, customers love for their salespeople to possess comprehensive knowledge and understanding of the product or service they are interested in buying.
This shows transparency and a commitment to provide the best sales experience. Although you may know your brand inside and out, that doesn't mean that all of your employees do, too.
Take the time to properly train every member of your staff. Your customers will recognize this and be more likely to suggest you to friends and family.
DON'T COMPLICATE THINGS
You want your customers to have a sleek, streamlined buying experience. This ensures that they will do business with you again and again. You can make sure of this by keeping the buying process simple.
While it can be tempting to run promotions and special deals, you run the risk of alienating your client base. It's certainly OK to do this on occasion. But too much of it can turn the buying process into a convoluted nightmare.
The same holds true for the layout of your website. You want to make it easy for your customers to navigate your products in a timely manner. Don't throw too much at them and you're sure to see repeat business.
GET PERSONAL
In the fast-paced world we live in, the personal connection is often lost in business. You can buck this trend by working hard to establish rapport among your customers.
Consider including handwritten thank-you notes with each and every sale. Make it personal and you are more likely to see repeat business. Oftentimes, repeat business ensures that the customer has shared their experience with their friends and family members.
By remaining consistent in how you treat your customers, there's a good chance that you will see a compounding effect. You will generate new traffic, and that traffic will tell their friends all about their unique experience.
Soon, you could be the leader in your market. It takes dedication and creativity. But stick with it and you could quickly become a success.
GET CREATIVE WITH YOUR PACKAGING
More than half of all sales are completed online. This means that you need to do whatever you can to stand out. One of the most effective ways to do this is to make your packaging unique and memorable.
Instead of sending your goods out in boring cardboard, find a way to change things up so that you catch your customer's attention. It might take some time to get to where you can do this regularly, so you might want to consider doing it with your best-selling product.
This alone can create a buzz about your brand, effectively increasing awareness and potentially boosting sales.
REWARD YOUR LOYAL CUSTOMERS
Sadly, most large corporations don't show the same loyalty that they used to. Gone are the days when loyalty actually meant something.
But who says you have to follow this same pattern? Why not "wow" your loyal customers by showing them just how much their business means to you? Make a spectacle of it online, even. When consumers see that you are different, you stand a better chance of gaining them as customers.
SUMMARY
How are you "wowing" your customers? By going above and beyond the call of duty, you can stand out from the sea of countless small businesses everywhere.
Co-Founder of Lisnic.com 🔥 & Founder of 12 digital agencies 🎯
View Profile
Latest articles
Stay up to date
Sign up and be the first to know about our latest offers and news.
Want to know anything else?
We're an open book so hit us up if we've missed anything here or if there's something else you'd like to know.
List your business for FREE and be seen by ready to buy customers!
Copyright © 2023 Lisnic. All rights reserved.
Thought leaders & celebrities share their tactics for success on the Lisnic podcast by Lisa Teh & Nick Bell
Copyright © 2023 Lisnic. All rights reserved.