Learn to earn
Learning Centre
---
"Constantly think about how you could be doing things better."
- Elon Musk, Investor & Entrepreneur
How to get a business loan
---
Business
No matter what stage your business is in, you will almost certainly find the need to file for a business loan. Many businesses use loans to fuel growth and fund other initiatives no matter how big or small they are.
The process itself can be difficult however, and the need for a business loan can become increasingly present. This article will take you through the steps needed to obtain a business loan and give you plenty of points to consider when applying for one as well.
HOW DO LENDERS ASSESS YOU?
Before applying for a business loan, you should always acknowledge how a lender will evaluate you. They will look at your credit score, credit history, how long your business has been open, your industry, along with many other factors. Let's go through what these four factors listed are to start.
Credit Score
Your credit score will be one of the most integral parts of how banks assess your business. Lenders use this to try to determine whether you will make your payments on time based on how you've made payments in the past..
Fortunately, most major credit bureaus offer you the ability to see your credit scores and there are many avenues you can take online to figure out what your credit score looks like.
Most banks and lenders will want your credit score to be in the 700s, though they will sometimes go a little lower. In most cases, if you have good credit, more options will be available to you when searching for a loan.
Credit History
This is also reflected in your credit score but how long your credit history is is also intently looked at by most lenders when giving out loans.
Your credit history is an explanation of your credit and shows things like how old your accounts are and how much of you've used each credit line in the past.
Your credit score is essentially just a grade on your credit history so it is important to understand what has gone into your credit score if you are looking to improve it to create more loan options for your business.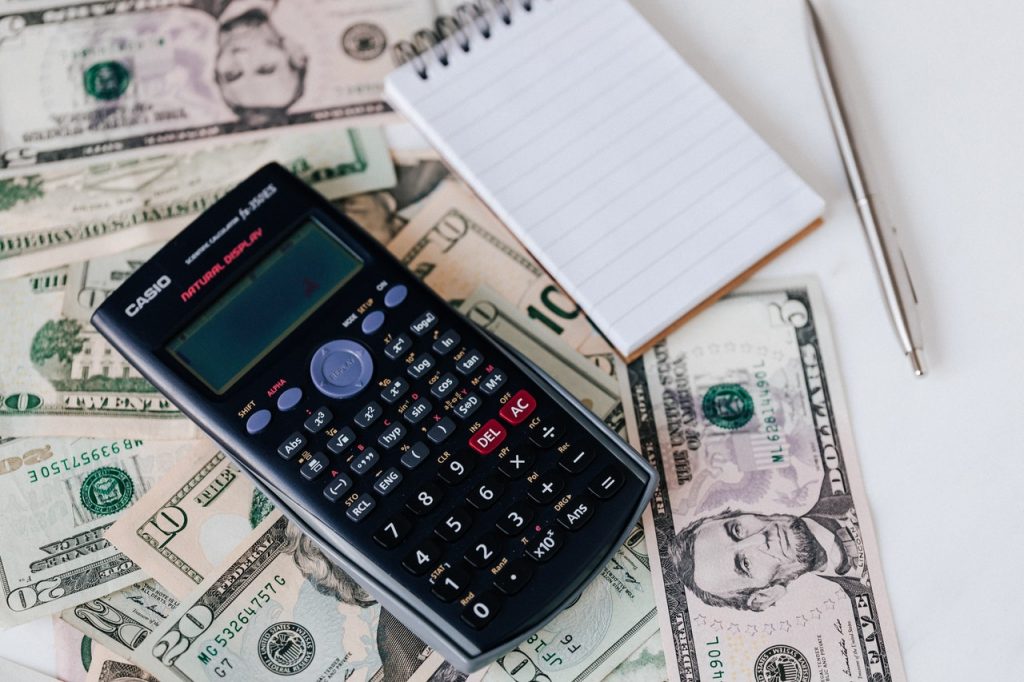 Length of Time You've Been in Business
If your business is just starting you may find it difficult to get a loan from major lenders because these people typically want to see how you've successfully paid off debt while running your business.
Idea-stage businesses will almost always have a hard time obtaining these loans and if you are at this stage in your business you may want to consider using a business credit card of some kind.
Industry
Some industries will find it harder to get a loan than others. Most lenders will approve a loan to any qualifying business but some lenders will have specific criteria that can make it difficult for your company if you don't fit into their preference.
If your business is in an industry like gambling or unproven technology your options will be limited in comparison to a business in a more proven and accepted field. Luckily, many lenders will give out a list of industries that will not get approved you can look at before applying.
FIND THE RIGHT TYPE OF LOAN
There are a few different types of loans that you can choose from, some of the most common options are:
Small Business Administration (SBA) Loan
These loans can be anywhere from $50,000 to $5 million and you'll usually get lower rates to repay them. The process of obtaining the loan can take a long time depending on what kind of SBA loan you're working towards.
Microloan
Lenders for these loans don't scrutinize your credit score as much and they are more likely to give loans to newer businesses with smaller loan amounts. You will often get an answer after a few months with rates that match most credit cards.
Cash Flow Loan
Cash flow loans are, of course, mainly about how much cash flow you have. Lenders will want to see if you can suffice enough cash flow to pay back your debt. You can get approval very quickly from some lenders, however, you will have to pay a particularly large percentage of APR with these types of loans.
FINDING THE RIGHT LENDER
You'll want to find the lender best fit to offer the type of financing you're seeking and one that is most likely to approve you for your loan. Here are a couple common categories lenders fall into.
Direct Lenders
Most banks and online lenders will fall under this category. You won't go through a middleman for your loan application, receive your money, or make your payments. It is all done directly between you and the lender.
P2P Lenders
P2P or, peer-to-peer lenders have been growing in recent years. Crowdfunding is an example of this kind of lending and, with these lenders, you have a chance to share your story and get your funding from someone who is interested in what your business is doing.
This is a great way to get funding if you have less than ideal credit and have a good story to back your business. Most P2P lenders are business owners as well who know the struggle.
SUMMARY
At this point if you've done all of the preparation listed above all's left that you need to do is wait for approval and get together any documentation needed to complete the application.
Hopefully you now have all the knowledge necessary to weigh the loan options that are available and find the best way to fund your next business venture.
Co-Founder of Lisnic 🌏 Founder of CODI Agency (Digital Marketing)📱
View Profile
Latest articles
Stay up to date
Sign up and be the first to know about our latest offers and news.
Want to know anything else?
We're an open book so hit us up if we've missed anything here or if there's something else you'd like to know.
List your business for FREE and be seen by ready to buy customers!
Copyright © 2023 Lisnic. All rights reserved.
Thought leaders & celebrities share their tactics for success on the Lisnic podcast by Lisa Teh & Nick Bell
Copyright © 2023 Lisnic. All rights reserved.