Learn to earn
Learning Centre
---
"Constantly think about how you could be doing things better."
- Elon Musk, Investor & Entrepreneur
How to create an onboarding process that gets things moving
---
Culture
Onboarding is a term that refers to the process of introducing a newly hired employee into an organisation, company or business. Having an organised onboarding process for new employees is crucial to creating a seamless transition into your existing team and workplace culture. It allows the organisation to continue moving forward despite any changes in staff.
An onboarding process can last as little as a few weeks or as long as a full year, depending on the organisation, business leader or program (e.g., a 12-month graduate program).  This period of time should also include on the job training. Onboarding can occur in a number of ways and may involve additional progress meetings and a mentor from within the organisation or company.
Onboarding processes will usually differ between organisations, industries and the type of position. Common components include talking about salary, expectations, paperwork, cultural training, job training, tours of the workplace and introductions to the company's workforce. At the end of the day, you should aim to design an onboarding process that creates a swift transition from accepting the job, all the way to performing highly in the job with the rest of the team. Throughout this process, it's important to set clear expectations so that the employee knows exactly what is expected of the position and won't be blindsided upon starting. You also need to help your new employees build authentic relationships with the rest of your team and clients.
Creating an effective onboarding process that gets things moving involves careful consideration. You must look at the process as a whole including any pre-boarding communications that occur between the job being accepted and your new employees first day of work. During this time, it might be a good idea to start building a relationship between your new employee and existing team members by sharing emails and inviting your newbie to the team's group chat. It's also a nice gesture if you congratulate the new employee on their successful application to make them feel instantly welcomed and appreciated in their new workplace.
Here's some hot tips I recommend:
Make it known that you are available to answer questions about any contracts or paperwork that needs to be signed
Invite your new employee to visit the office or workplace the week before they start to get a tour and introduce them to the team
Provide clear expectations on how the first few weeks will run
Have their computer, desk, new email address and any equipment that they need ready to go on their first day so that they can get straight into it!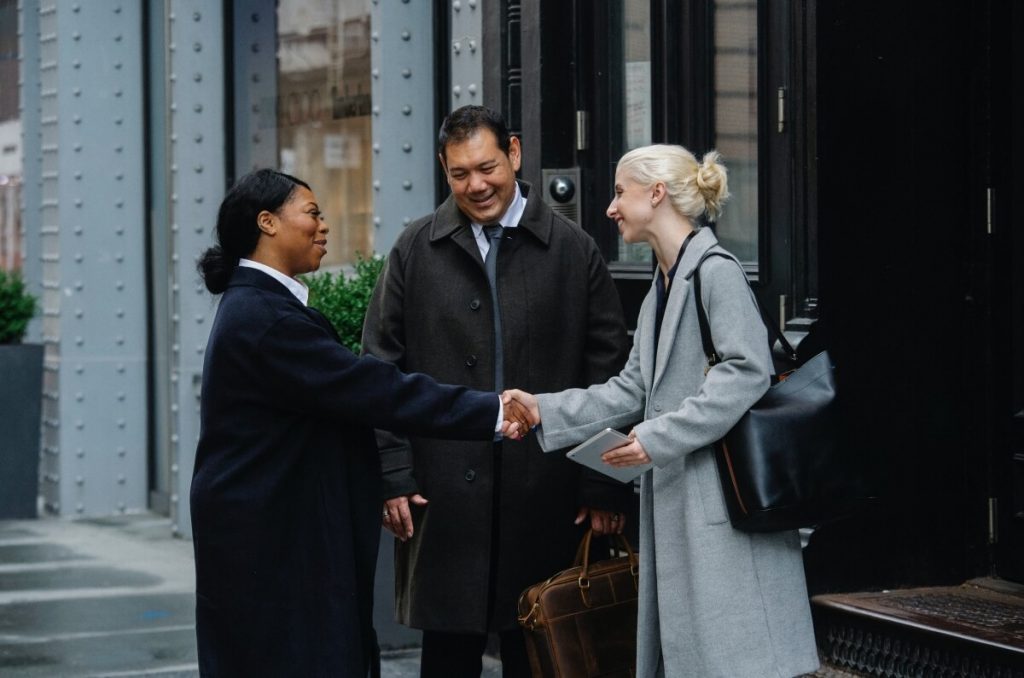 You may also have an onboarding kit or a mentor program in place to help new employees transition into the workplace which is fantastic!
When an employee first starts out, it's important to have each of the managers (even across different departments!) introduce themselves so that the employee feels instantly a part of the day to day running of the business. It is also essential for your new staff to receive the necessary training, you would think it's a no brainer but you'd be surprised! You should also introduce your new employees to the culture of the company which can be done by clearly defining the company's values or by providing a clear vision statement.
To create an onboarding process that gets things moving, it's vital to make your new employee feel included from the get-go. Invite them to sit into your meetings and make sure any invitations for work drinks or celebrations are extended their way. You may also want to partake in team building days or get to know you activities to improve overall moral and team productivity, things are easier if everyone knows who to ask for what! Introducing the company culture and providing opportunities for your new employees to see how the company operates is an absolute must.
Creating an onboarding process takes intention, planning, preparing and implementation. Good places to start include making sure your new employee understands what is expected of them, providing a mentor, helping them with tasks such as paperwork, orientation and job-specific training.
An onboarding process can be executed in many ways and is unique to each industry and organisation. A successful onboarding process should set up an employee to succeed from the moment they accept the position right into the first few months of their role. When done effectively, onboarding processes can drastically increase the chances of a new employee passing their probationary period and happily continuing on working with the company. New employees need to feel prepared and equipped to do their job well. Creating an effective onboarding process helps a business to operate smoothly even when staff are changing. An effective onboarding process is not just a managerial effort, it must also stem from the warm welcome and acceptance of the rest of the team.
Creating an onboarding process that helps a business move forward is unique to each organisation and is often the key between a new employee staying or leaving. An effective onboarding process ultimately helps a business move forward and improves employee satisfaction in the long run.
Co-Founder of Lisnic 🌏 Founder of CODI Agency (Digital Marketing)📱
View Profile
Latest articles
Stay up to date
Sign up and be the first to know about our latest offers and news.
Want to know anything else?
We're an open book so hit us up if we've missed anything here or if there's something else you'd like to know.
List your business for FREE and be seen by ready to buy customers!
Copyright © 2023 Lisnic. All rights reserved.
Thought leaders & celebrities share their tactics for success on the Lisnic podcast by Lisa Teh & Nick Bell
Copyright © 2023 Lisnic. All rights reserved.