Learn to earn
Learning Centre
---
"Constantly think about how you could be doing things better."
- Elon Musk, Investor & Entrepreneur
How to choose a business coach
---
Business
If you own a business, you've likely sought out advice at one point or another. Luckily, some people function as full-time advice-givers for new business owners.
Business coaches are people who advise potential business owners, or new business owners in how a business is run or grown over time. Business coaches have a wide variety of skills, and it is important to have a business coach that understands your business.
If you're looking for a business coach, then you probably want to make sure you're hiring the best person for the job. There are a lot of things to look for when choosing a business coach, but what are some of the most important things?
WHAT IS THE MOST IMPORTANT THING TO LOOK FOR IN BUSINESS COACHES?
When trying to find a business coach that is right for you, there are many things to consider. The main thing to consider is whether or not the coach has business experience.
Most coaches have some experience working in a business or even in leadership, but not all of them have any experience ever running one.
If a coach hasn't run a business before, that could mean the advice they give might be inaccurate and could make businesses they advise worse off than they would have been otherwise. Make sure that you try to avoid this if you can.
If a business coach does have experience running a business, then it's more likely the advice the coach gives will be helpful. In short, making sure your business advisor has business experience is the most important thing to look for.
IS THE BUSINESS COACH ACTUALLY GETTING RESULTS?
Even if the business coach has run a business before, that doesn't mean they were successful. You should work to find a coach that provides their clients with positive results.
When looking at business coaches' testimonials, they often use client reviews. Client reviews are sometimes written by the coaches and then approved by the client, not actually from the client themselves.
If you're looking at a business coach, make sure that you get real testimonials from the clients or their businesses and that the review is really from the client themselves.
If it turns out that the business coach can't offer that to you, then that might mean the coach is trying to cover up the fact that they can't provide sufficient service to you and your business.
Thus, when considering a business coach, you should also factor in how they use their client testimonials to see if they appear qualified. You want a coach that is qualified because those are the ones that are most likely to help you and your business thrive.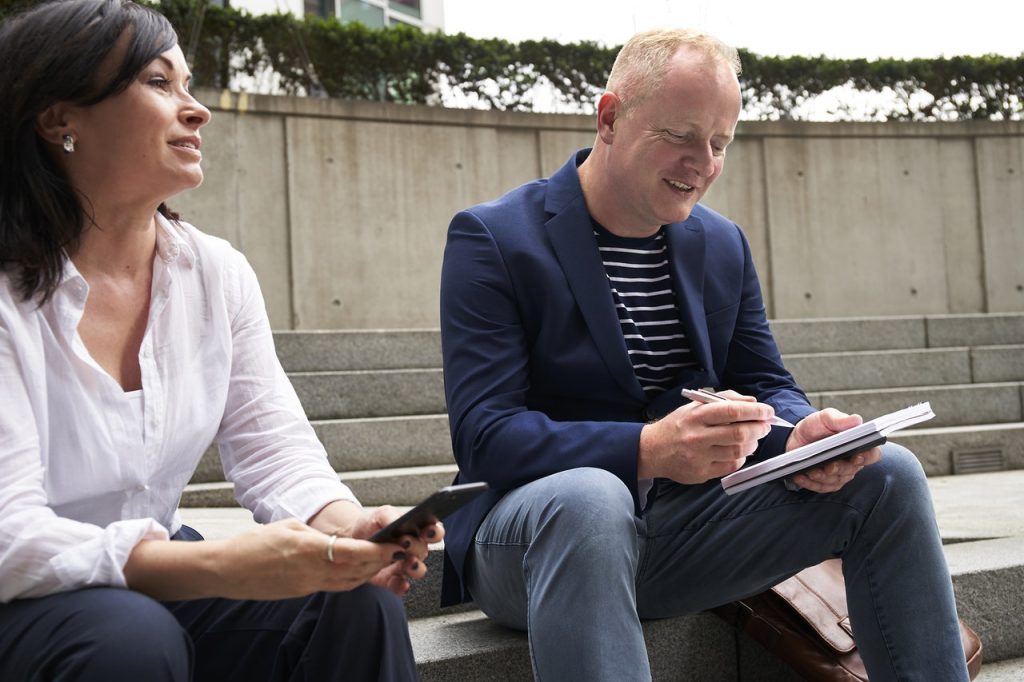 WHAT ARE THEIR COACHING FRAMEWORKS?
The way that the coach does their job and relays information is a major point to consider.
The most common ways of coaching are multifaceted: using private one-on-one sessions, using group sessions, or through a mixture of both styles. While both tend to be somewhat effective, the most effective way to learn through coaching is by a mixture of the two methods.
What tends to happen to people who are solely in private sessions with the coach is that they eventually learn to rely on the coach. This is ineffective because that should not be the point of coaching, but rather the point is to learn and apply the knowledge and options to any given situation.
What tends to happen when coaches solely use group environments is that any and everything that the coach says will be held by the group, and sometimes the coach can mess up. Blindly being led by someone is not ideal.
Coaches that use a mixture of the two environments help their clients gain the benefits of both styles, helping the businesses they coach to higher profit gain.
WHAT IS THE LAST THING TO LOOK FOR?
After going through and making sure that the coach is good and can efficiently help their clients with their business, there's one more thing to consider. Does the coach believe that they can be coached?
If the coach doesn't believe that they can be coached, then that means that they might tend to believe that they are always right and not be told when they are messing up. This can lead to arrogance and false confidence.
If the coach knows there is always room to grow and has a coach themselves, then they are possibly a coach that is fit to help a business. They have hopefully learned from their mistakes and will keep learning how to avoid mistakes as they come up. They're also in a better position to relay helpful information.
A coach that believes in coaching will almost always have had a coach at some point in their career. If they didn't, then they would likely not believe that coaching works and not try to be as helpful as possible — that would not be a desirable trait for a coach to have.
WHAT TO DO AFTER YOU'VE FOUND A COACH
If you have a coach in mind that fits all of the criteria that a good coach should have, then you may be wondering what you should do now. See what times your coach wants to schedule meetings and plan accordingly.
A coach is a solid way to gain advice and help steer your business in the right direction. The best coaches are ones that understand that everyone still has the potential to grow, and understand that about themselves also.
When talking with your coach, try to understand that they want to help you, but they don't always know the right answer to the questions you put in front of them. Try to judge the response that your coach gives and ask questions about why they think or suggest the things they say. Sometimes it is more helpful to know why they are saying something rather than what they are saying.
Having a coach give you advice is one of the best ways that your business can grow.
Co-Founder of Lisnic.com 🔥 & Founder of 12 digital agencies 🎯
View Profile
Latest articles
Stay up to date
Sign up and be the first to know about our latest offers and news.
Want to know anything else?
We're an open book so hit us up if we've missed anything here or if there's something else you'd like to know.
List your business for FREE and be seen by ready to buy customers!
Copyright © 2023 Lisnic. All rights reserved.
Thought leaders & celebrities share their tactics for success on the Lisnic podcast by Lisa Teh & Nick Bell
Copyright © 2023 Lisnic. All rights reserved.