Learn to earn
Learning Centre
---
"Constantly think about how you could be doing things better."
- Elon Musk, Investor & Entrepreneur
How to Build an Effective Management System
---
Business
Building an effective management system is key to helping any business or organisation thrive. Effective management comes from listening closely to your employees, working alongside them, and helping them to move forward in the direction of your company's vision.
To build an effective management system it is important to value the team as a whole and treat everyone with respect. Your employees must know what their roles are, how to execute them well and the purpose of their role within your organisation. Defining the purpose of each role within your team results in your employees having a clear understanding of why they're there and how their role helps the company progress and reach performance targets.
Regularly assembling the team together is a great initiative when building an effective management system. It encourages honest communication and allows employees to keep track of everyone's progress so that others are aware of each team member's work capacity before delegating more tasks.
When creating a management system that is effective, it is also important to set goals and expectations for your team. Setting expectations helps your employees understand how they can go about their role and tasks effectively. It's a good way to keep your team on track and ensures that the work getting done is in the company's best interests. Setting expectations keeps people accountable for their work and enables you to work best as a leader. You can manage a team more effectively when it is clearly understood what employees must do in their role and as a team.
To build an effective management system it is important to have clear management goals. How will my leaders communicate tasks to their team? How will we track everyone's key performance indicators? Have I created a safe space where my employees feel comfortable coming to me? Appointing a trustworthy and reliable board of directors or team managers is critical at this stage. For a management system to be effective, it needs to be planned but flexible enough to allow the team and the business to expand and evolve. Plan how your management system is going to work and who is involved from the get- go. You may need to do an assessment of your business. Which direction are you going down next? Does my management plan still align with the current structure of the business?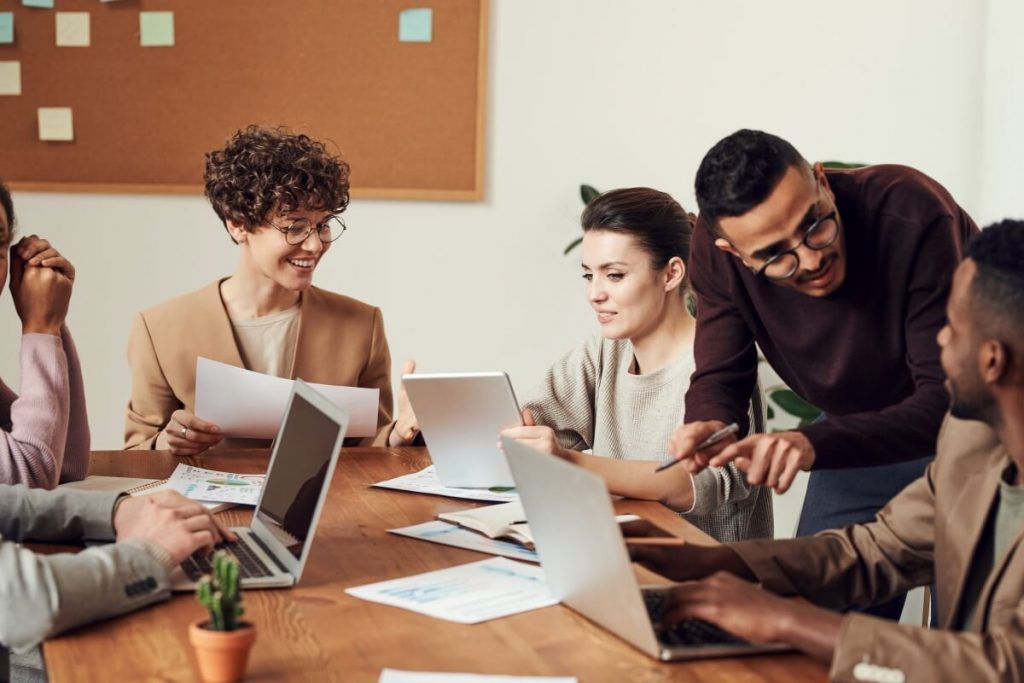 Applying aspects of project management will also help you in building an effective management system. You need to be able to identify projects that need to be done, delegate tasks to employees and set goals for your team. Knowing what needs to be done, delegating it appropriately and setting deadlines, project tasks and completion dates are key for effective project management.
It's important to clearly map out every area within your organisation and see what is being done and what is yet to be done for the organisation to move forward. When you start mapping out each area it is essential to design measurable performance criteria for each. Measurable performance criteria demonstrate and determine the goals to be achieved in each area and should specifically delve into what tasks are expected. Measuring what's expected against what is currently being done gives your organisation a trajectory to move forward.
How Effective Managers Use Information Systems
An information system is an organisational system that is used for collecting, storing and processing data. An information system helps to provide information, knowledge and digital products. It is used by management as an effective way to keep track of data when it comes to measuring where the organisation is at and where it is going. There are different types of information systems. Information systems can come in the form of database management systems and geographic information systems which both manage resources and improve efficiency.
Why Are Quality Management Systems Ineffective:
A quality management system is a collection of processes that focuses on meeting customer goals. Quality management systems are ineffective because they turn the work processes of the business into statistics rather than person to person improvement or benefit. By regarding each customer as a person of value with unique needs, you are showing respect for the individual. Quality management systems are ineffective because it reduces customer engagement to pieces of data rather than a customer of your organisation with tangible needs.
How to Measure the Effectiveness of Performance Management Systems
Performance management systems are effective when they are used to correctly process accurate data and define goals and information on where the organisation is at and where they're going moving forward. An effective performance management system is measured by the aligning of individual goals, team goals and organisational goals. When goals are aligned with individuals, the team and the organisation as a whole, effective management can be implemented.
Customer Service Coordinator at Lisnic.com 🤝
Latest articles
Stay up to date
Sign up and be the first to know about our latest offers and news.
Want to know anything else?
We're an open book so hit us up if we've missed anything here or if there's something else you'd like to know.
List your business for FREE and be seen by ready to buy customers!
Copyright © 2023 Lisnic. All rights reserved.
Thought leaders & celebrities share their tactics for success on the Lisnic podcast by Lisa Teh & Nick Bell
Copyright © 2023 Lisnic. All rights reserved.