Learn to earn
Learning Centre
---
"Constantly think about how you could be doing things better."
- Elon Musk, Investor & Entrepreneur
How does customer service affect the success of an organisation? | Lisnic
---
Customer Service
In a business where you deal with customers regularly, the way you handle customer service is paramount to your success. Past the complaints from those unruly customers that demand everything under the sun, the way you hold your tongue can make or break your business.
Every business owner understands that it is their company's responsibility to deliver the customer an excellent product or service. However, as humans we understand that not everything will be perfect and because of that, your customer service team should always be looking for ways to make improvements based on customer feedback.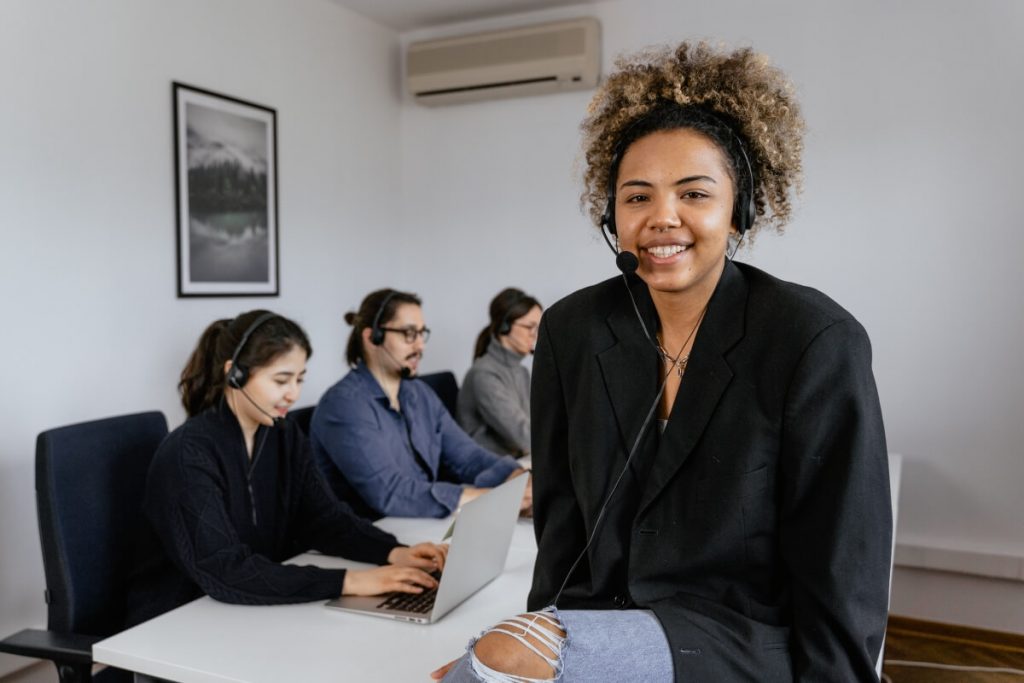 How does customer service affect a company?
Whether you like it or not, the way you treat your customers is embedded into your brand and will even shape your brand identity. When people think of your business name, their customer experience will come to mind.
When a customer needs assistance, or has a concern to address, it's important for your customer service team to handle it properly. A courteous and professional attitude is just a simply a MUST! Even for customers swearing up a storm and demanding you to bend the rules for them. Train your customer service employees to understand that the customer is not always right no matter how many times they say it.
When it comes to customer service, your company should have a positive mental attitude and a willingness to help in the best way possible. Customers are looking for someone who has the answers, to feel at ease and to be treated like an individual and not a number.
What happens when a customer feels valued? They come back! Plus, they bring family, friends and colleagues to you. They may even leave a glowing online review! The more positivity they spread about your company, the more customers you stand to gain from it.
Here at Lisnic we are proud to know a thing or two about having exceptional customer service so here are our hot tips:
Speak as your customers do, no one likes a corporate robot!
Know how to close a conversation
Help customers help themselves
Give thanks in the real world, show a customer that you appreciate their loyalty!
Make sure every member of your customer service team is on the same page
Invest in great people that live up to your brand image!
Keep in mind that you can't please everyone, so don't feel like a failure if you cannot be of service to solve a problem. It's also easy to get combative with inconsiderate customers but it's important to stay above that. Poorly handling an angry customer will reflect on the business and often find it's way into a negative review.
If your customer service team is honest, professional, and helpful, it will do a world of good for your business. If they can stay calm under pressure and cool under fire against bad customers, keep them!
Some customers may never do business with you again because they claim 'you were of no help'. It's more of a 'them' problem than it is yours. One lost customer won't end all of your business success.
Learn from an expert
If you want to achieve great lengths in your business, nailing your customer service is one of the best building blocks. Our Lisnic Mentors are the best place to start if you want your customer service to be top notch. Check out our customer service specialists today!
Customer Service Coordinator at Lisnic.com 🤝
Latest articles
Stay up to date
Sign up and be the first to know about our latest offers and news.
Want to know anything else?
We're an open book so hit us up if we've missed anything here or if there's something else you'd like to know.
List your business for FREE and be seen by ready to buy customers!
Copyright © 2023 Lisnic. All rights reserved.
Thought leaders & celebrities share their tactics for success on the Lisnic podcast by Lisa Teh & Nick Bell
Copyright © 2023 Lisnic. All rights reserved.