Learn to earn
Learning Centre
---
"Constantly think about how you could be doing things better."
- Elon Musk, Investor & Entrepreneur
How do you get better at time management?
---
Business
Whether you want to manage your time better for work or personal reasons, finding ways to manage your time effectively will help you in many ways. You'll become more productive and be able to plan better. It will take some time to find the ways that work best for you but when you find a method and stick to it, you will be able to accomplish so much more.
Being able to manage time is an important part of being successful in any business. When people know that you can complete tasks promptly without constant supervision, you can be trusted with more responsibilities. It will also make setting priorities and sticking to deadlines easier.
The tricky part is that so much of learning to manage your time wisely depends on you sticking to your goals. There is software available that can help you stick to your goals and keep you on a schedule. Even the strictest software can't compete with the power to effectively stick to a schedule on your own.
There are some important tips and tricks to keep in mind while learning how to manage your time effectively and improve your time management skills. By keeping these tools in mind you will be able to manage your time effectively and get more done. Once you determine what works best for you, it will be much easier to write a to-do list and stick to it.
CREATE THE RIGHT ENVIRONMENT
One of the first things to do when trying to get better at time management is to create an environment where this is possible. An organized desk is an organized mind. By making your work environment a more organized and clean place, it can help clean your mind as well and make it easier to focus on your goals.
The right environment is also one that allows you to complete your work. For many people, this means isolating themselves and keeping outside distractions away. For the most effective use of this space, set a routine that gets you in the right work mindset, whether this is checking emails or making a cup of coffee or tea, a transition into the work mindset is helpful.
Having a schedule where you complete certain tasks is also helpful. When you begin to get used to certain activities being completed at a specific time, it is easier to complete those tasks. You'll get used to getting those tasks done and it will feel odd when you don't. Establish a routine for daily tasks and it will be easier to complete other tasks.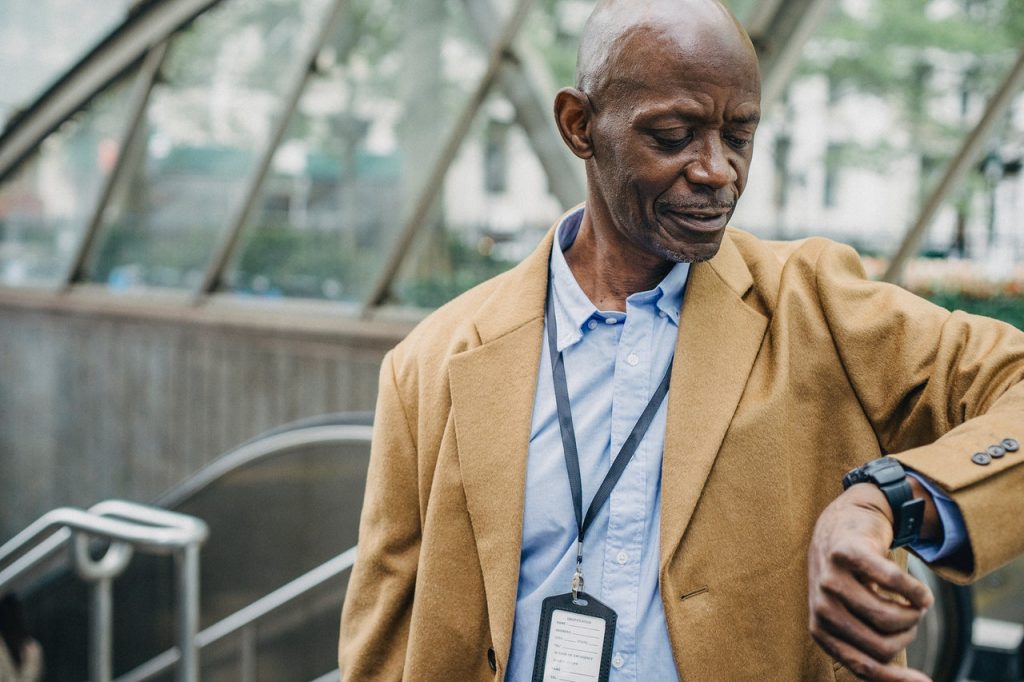 GOAL SETTING
The main reason that so many people want to get better at time management is to be able to accomplish their list of goals. It is all too easy to let goals and tasks pile up over time. Whether the goals in mind are personal or work-related, having an effective goal setting time management technique will help you achieve them.
There are different ways to list out goals and set out to accomplish them. One way is to list them in ABCD order. This method requires you to separate goals and tasks in order of urgency and importance. The most important and urgent go at the top of the list and the less urgent ones further down the list.
The Pareto analysis is a great way to determine how much time to spend on tasks. This analysis theorizes that 80% of tasks will take 20% of your time and the remaining 20% of tasks will take 80% of your time. This analysis will help you decide what tasks to complete first and which ones to leave for later.
The Eisenhower Method, named after the former President, is based on his repeated quote that the urgent problems are not important and the important problems are not urgent. Using this quote you organize your tasks and goals into one of four quadrants. Once you have determined the urgency and importance of your various problems and tasks, you can set about completing them.
POSEC is an acronym for Prioritize, Organize, Streamline, Economize, and Contribute. This method will help you realize the hierarchy of tasks to be completed and the most effective ways to complete them. This method also uses our sense of emotional and monetary security to encourage us to complete tasks quickly.
Using one of these methods makes it easier to complete a to-do list. As you complete your tasks for the day, week, or month you feel satisfied as you can cross items off your list after you complete them. Many people find it helpful to have a physical list to see their to-do list shrink as they complete tasks.
For longer tasks and goals, it is helpful to list out smaller steps that you need to do to accomplish the task. Each smaller item can be listed out for daily or weekly tasks that need to be completed for the larger goal to be done. As you complete each small step you can feel accomplished that you have completed a task and you're a few steps closer to achieving your long-term goal.
No matter which method you choose for better time management, it is best to be consistent. You should try out each method long enough to determine if it's the best method for you. Many people will use a combination of methods. Once you find what works best for how you think and operate, it will be easy to accomplish your ever-growing to-do list.
SUMMARY
Getting better at time management is a skill that is developed over time. One of the first steps to improving time management skills is to make sure your space is organized and ready for work. There are many ways to make a to-do list and it may take some time to find the best method for you. Once you find a way to effectively manage your time, it will be much easier to finish tasks.
Co-Founder of Lisnic 🌏 Founder of CODI Agency (Digital Marketing)📱
View Profile
Latest articles
Stay up to date
Sign up and be the first to know about our latest offers and news.
Want to know anything else?
We're an open book so hit us up if we've missed anything here or if there's something else you'd like to know.
List your business for FREE and be seen by ready to buy customers!
Copyright © 2023 Lisnic. All rights reserved.
Thought leaders & celebrities share their tactics for success on the Lisnic podcast by Lisa Teh & Nick Bell
Copyright © 2023 Lisnic. All rights reserved.