Learn to earn
Learning Centre
---
"Constantly think about how you could be doing things better."
- Elon Musk, Investor & Entrepreneur
How do you create content?
---
Marketing
Marketing guru Gary Vaynerchuk once said that no matter what type of business you own, first and foremost you should think of yourself as a media publication. If you aren't sharing content talking about your product or service offering, or content relating to your personal brand, how will people know you exist? 
Creating regular, high-value content can be challenging and time consuming, so while we don't expect you to be producing 100 pieces of content a day like Gary, in this day and age, it's important to be producing high-value content at a regular frequency. If you aren't doing this, you won't be part of a potential customer's consideration process when they are looking to spend. 
We've rounded up the top tips to help you create content like a pro:
THINK IN CONTENT
There are content opportunities all around you, you just have to train yourself to think in content. Every day you consume content or give or receive advice that might help others. Keep a note section on your phone and keep a record of anything that inspires you or could be used for content ideas. This helps avoid that dreaded feeling of having nothing to talk about when you go and produce content.
Also consume content that will help you think of topic ideas. Whether it's following certain people on LinkedIn who are thought leaders in their industry, listening to podcasts or reading books which may inspire topic ideas, focusing on resources that will help you think of content will make the process a whole lot easier.
BE EFFICIENT
When you are creating content, think about how it can be maximised. For example,  if you are recording video, why not take the audio and turn it into a podcast too? If you are doing a talk, make sure it gets recorded in audio and video form. This can be cut up into little clips which can be shared over a few weeks, as well as turned into a podcast and still imagery.
People like consuming content in different formats, so it's important you try and communicate and disseminate your content on as many platforms as possible. By maximising this reach, you will be able to promote your message to more people.
CREATE A STRATEGY
Developing a strategy around what type of content you create and the frequency, will make the content creation process a lot more efficient. Creating content pillars that your content will be focused on, will not only make the producing content easy, but it can help you target your message and refine your audience. You will also need to consider the audience and platform you are planning on posting on. For example, different platforms suit different types of content. For example, the content you post on LinkedIn will be different to the type of content you post on TikTok as the key demographic on each is completely different, and the purpose of each platform is very different. If you do not ensure your content is appropriate for the platform you are posting on, you risk damaging your reputation and getting no traction or engagement with your content.
UNDERSTAND YOUR TARGET MARKET
It's key to understand who you are trying to target with your content. This will not only help you determine what type of content you should be creating, but will inform you want platform you should be pushing that content out on.
MAKE SURE YOUR CONTENT IS ADDING VALUE
Social media is saturated with content. To ensure your content is cutting through the noise, make sure your content is always adding value. This will help you grow your following and encourage engagement. The key to creating content of value is understanding what content will be most beneficial to your target market and what format they prefer to absorb the content in. This will allow you to focus and maximise your content creating efforts.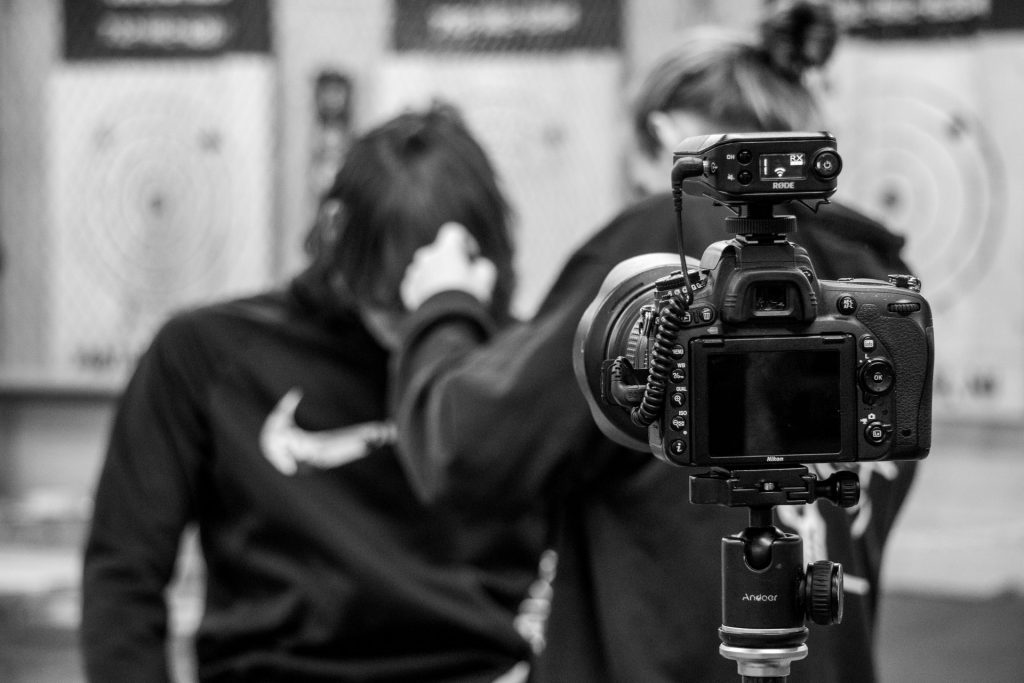 BE ORIGINAL
There is so much content out there to take inspiration from, but this doesn't mean you should just copy what other people are doing. Be original, find your own way to interpret what's happening in the market. If you can develop a content creation trademark, people will know what to expect from you and this can be something you become known for.
STAY ON TOP OF TRENDS
This is particularly relevant for platforms such as TikTok and Instagram. By jumping on trends quickly, you can quickly go viral on a platform. Where you can, add your own twist to content so you stand out from the crowd.
SHOW YOUR EXPERTISE
Content can be a great way to establish yourself as a thought leader. By showcasing your knowledge in a certain area, you can become known as an expert in your field. If you are looking to generate leads, this can be a great way to encourage people to reach out to you and inquire about your services.
COLLABORATE WITH OTHER CONTENT CREATORS
By collaborating this can not only make the content creation process easier and more fun, but it can open you up to new opportunities and audiences. You can also give added value to your audience.
STAY RELEVANT
Be aware of current news and what's happening in the media. This will ensure relevancy of your content and encourage your content to be shared by others.
USE DATA TO SUPPORT YOUR CONTENT
Where possible, use data and stats to support your content. This will help confirm your statements and add credibility to your content and help establish you as a thought leader. Make sure when you are citing sources, you credit your sources.
MAKE YOUR CONTENT VISUALLY APPEALING
Avoid making your content too boring. Use visuals like images or videos to break up big chunks of text or communicate your content in a more interesting way.
NAIL YOUR TONE OF VOICE
Understand your personal brand. This will help you nail your tone of voice. Whether you communicate in a professional narrative or casual tone of voice, this will be important as it will help your audience engage with you.
LOOK AT WHAT'S WORKED IN THE PAST
No need to reinvent the wheel. Look at what has worked best for you in the past and use that as a guide as to what type of content to create. The stats will tell you what your audience wants to see. By doing more of that, this will help your audience keep growing and your content performing well.
BE CONSISTENT
Whether you are producing content to promote your business, or with the hope of going viral and being the next social media superstar, the key to getting reach and followers is being consistent. People are looking for content multiple times a day so make sure you are producing content as regularly as possible.
Ideally, you want to be pushing out content a minimum of 3 times a week. If you can do something every day, that is ideal. This will give you the best chance of not only growing your following quicker but will help you stay top of mind to your target market.
USE STORIES AND PERSONAL EXPERIENCES TO CONNECT

By opening up to your audience this can encourage your audience to connect with you and open up to you in return. People are looking for a human connection so by sharing your story or personal experiences, this can help people engage with you.
CONTENT DOESN'T NEED TO BE PERFECT
The endless pursuit of perfection can stop you from publishing content. Don't aim for 100% perfection. 60 to 70% is close enough. Don't worry if you stutter, say um, don't look as polished as you want, just get content out there and refine as you go! 
Don't be too hard on yourself, especially if it's your first piece of content. I'm sure all of the world's top content creators would cringe if they looked back at their first few posts!
DEVELOP A PROCESS AND ROUTINE
Work out a content creation process that works for you. It's all well and good to say you are going to produce a piece of content every day, but if that's not realistic, you will quickly get demoralised. Work out what type of content creation process will allow you to continuously create content. Whether it's bulk producing, i.e. shooting a whole lot of content at one time then seeding it out over days/weeks, or producing and posting content every day.
There is no right or wrong way of creating content, but if you can find something that suits your routine, you are more likely to stick to it.
WORK WITH AN AGENCY
Creating content can be a time consuming and difficult task. If you have the budget, it would be worth engaging an agency to assist you with this process. Not only will this give you more free time, but generally, their team of experts can take your content game to the next level. 
If working with an agency, make sure you take the time to brief them correctly so they can bring your creative vision to life.
Co-Founder of Lisnic 🌏 Founder of CODI Agency (Digital Marketing)📱
View Profile
Latest articles
Stay up to date
Sign up and be the first to know about our latest offers and news.
Want to know anything else?
We're an open book so hit us up if we've missed anything here or if there's something else you'd like to know.
List your business for FREE and be seen by ready to buy customers!
Copyright © 2023 Lisnic. All rights reserved.
Thought leaders & celebrities share their tactics for success on the Lisnic podcast by Lisa Teh & Nick Bell
Copyright © 2023 Lisnic. All rights reserved.