Learn to earn
Learning Centre
---
"Constantly think about how you could be doing things better."
- Elon Musk, Investor & Entrepreneur
Why you should do an internship and how to get one
---
Culture
There are many reasons to do an internship. The obvious reason is experience. Starting a career right out of college can be hard enough. Taking an internship is a great way to get the experience you need without being overwhelmed. It can also open doors of opportunity that would otherwise go unnoticed.
Not only that but when you apply for jobs, hiring managers will be more likely to advance you because you took one or more internships. They see you are a person who is committed to professionalism as well as practicality. That matters more than you may think when you enter the job market.
But how do you get an internship? In this article, you will read about why you should do an internship and how to get one. It will cover some of the basics and help you find the best internship for you. Keep reading for more detail.
THE EXPERIENCE TO LEVEL UP
You may have the knowledge you need to advance in your career, but without the required experience even an entry-level job could be hard to get. That is one reason an internship can benefit you. A lot of people complain about entry-level jobs requiring experienced candidates. An internship is what they mean.
People who take on internships are proving they are committed to experiencing the workforce from a position of educated power. That is what experienced provides you. You see, when you leave the campus you will need to gain experience of what it is like to work in the workplace environment. The fastest way to gain that experience is through an apprentice or internship program.
On your resume, hiring managers will see that you were proactive. They will recognize that you understand the value of experience and patience. Patience is an important quality to demonstrate. Everyone wants to move up the ladder, but not everyone wants to take their time to do it. The truth is, it takes time.
INDUSTRY FAMILIARITY
An internship (or multiple internships) will give you the industry knowledge you need to settle into a permanent career path. It may be that you are qualified for several industries or occupations. By taking an internship in more than one, you will earn a valuable understanding that can guide you in the right direction.
You will also learn more about what your role will be in your chosen industry. When you go into an internship you should leave with a better understanding than when you arrived. You get the chance to understand the basic tasks and tools you will use. You can familiarize yourself with how projects are implemented and how protocols are delineated.
With the knowledge, you gain from an internship you can choose your future wisely. This is a great chance for you to develop the understanding and experience necessary to confidently move forward. You should take full advantage of an apprenticeship or internship if you have the opportunity.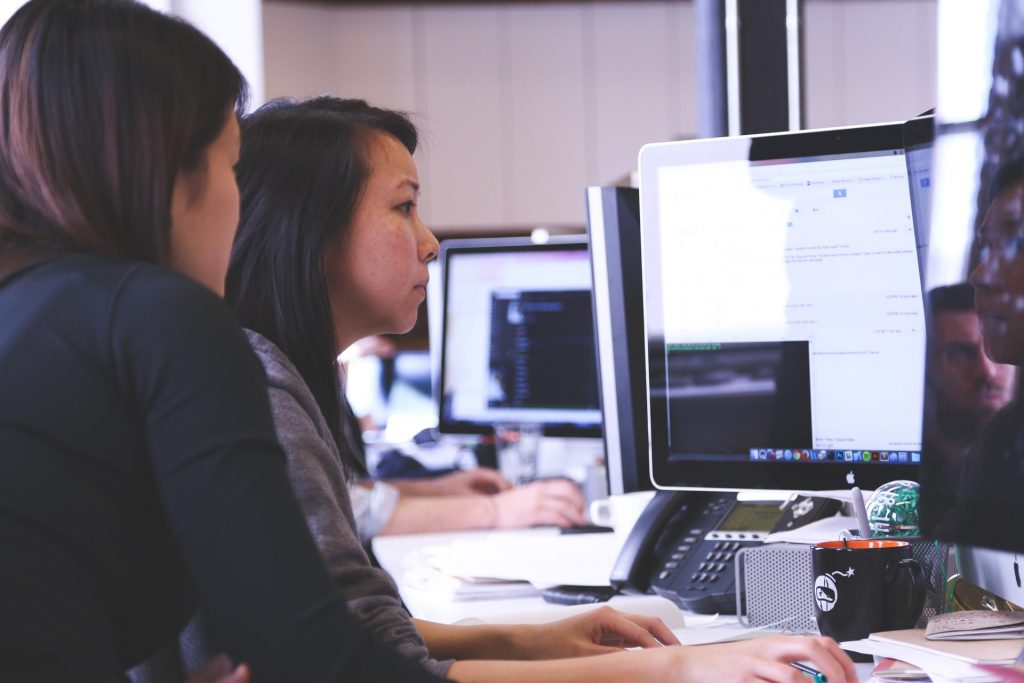 BOOST YOUR CONFIDENCE
Going into an internship is a great way to boost your confidence. There could be any number of required activities in your industry. You may be required to give presentations or lead teams. Internships are a great way to learn the ropes and build the confidence you need to take on those roles.
You will be putting your education and knowledge to the test. You will learn how your studies translate into the real world. You will be trying new things and getting the experience you simply cannot get in a classroom. This type of knowledge is indispensable. Having it will give you the confidence to break free from the rookie stage faster.
And since it is an internship you will have a little more leeway to make mistakes. Let's face it, mistakes are a part of the game. In the position of an intern, you will be expected to learn from your mistakes and use the opportunity to improve. When you are a full-time employee you may find that your managers and bosses may not be as lenient.
HOW TO GET AN INTERNSHIP
All the benefits of taking an internship may seem obvious. The experience, perspective, and industry connections will build a solid foundation for a long and prosperous career. You will walk away from the experience wiser and better prepared than any other way. But how do you go about getting an internship?
One way is to cold call. It may not be fun, but it works. It is a matter of choosing the company you want to work with and calling them up.  You will get a phone person and all you have to do is ask them if they have an internship or apprenticeship program. If they do, ask them what you have to do to become an applicant. If they do not, move on to the next company on your list.
When you get a lead follow up immediately. You will find that hiring managers and HR professionals are impressed with promptness. It is good advice to research what should go into your internship materials. Put the package together and have it ready to go. Have a digital and a hard copy ready.
Be prepared for your interview. The best way to do that is to research the company. Learn as much as you can about them and their history. You can incorporate what you learn in your interview. It might be helpful to use buzzwords from their company website or mission statement. If you can find out information on the people you will be interviewing with (maybe a company bio) you can look for things you have in common with them and share that in the interview.
FINALLY
Ask questions. When you are interviewing for an internship it is a great idea to ask what your duties will be. It is also important to ask them what is expected of you as an intern. Ask questions that demonstrate your curiosity and expectations for success. Demonstrate an enthusiasm for the role and let them know you can start right away.
Co-Founder of Lisnic 🌏 Founder of CODI Agency (Digital Marketing)📱
View Profile
Latest articles
Stay up to date
Sign up and be the first to know about our latest offers and news.
Want to know anything else?
We're an open book so hit us up if we've missed anything here or if there's something else you'd like to know.
List your business for FREE and be seen by ready to buy customers!
Copyright © 2023 Lisnic. All rights reserved.
Thought leaders & celebrities share their tactics for success on the Lisnic podcast by Lisa Teh & Nick Bell
Copyright © 2023 Lisnic. All rights reserved.